Cooked by up by Jade and Clone Clone and I actually found this a while ago, when we were eating grapes in the kitchen
after school one day. Pretty strange but I bet you could find em all over the place.
She was pretty surprised and amused though. She then dubbed it "the butt" because of it's particular shape.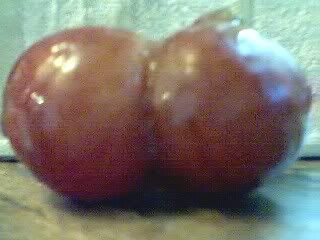 A nice little "haha" for you.