Before my summer vacation, I was tagged by the Baby Rambutan, Stel, for this meme. So here it is finally, a bit late.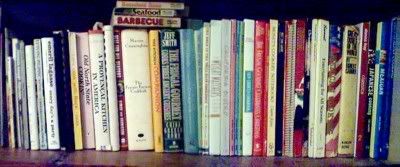 1. Total number of cookbooks I own: 40-50 Not including magazines
2. Last cookbook I bought: The latest cookbook I own, I did not buy but a birthday gift from Jade, who truly knows what pleases me the most.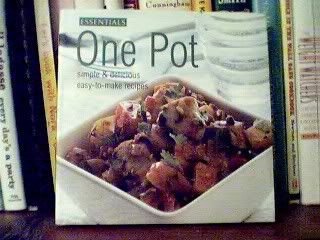 3. Last food/cookbook read: Still reading…Monet's Cookery Notebooks by Claire Joyes. Blending Monet's biography, artwork, and cooking; what could be a better combination?
4. 5 cookbooks that mean a lot to me:
Fanny Farmer Cookbook by Marion Cunningham – the first cookbook I ever purchased for me, and has been my bible ever since.
Let's Cook with Nora by Nora Daza – a gift from a very good friend who is great at Filipino cooking.
Lutuing Pilipino (katutubo at Makabago) ni Aling Charing – Another gift from another friend who also knew I needed a lot of help in Filipino cooking 🙂
Old North State Cooking – a gift from my Mother-in-Law, to help me cook the North Carolina way.
Great Dishes of the World by Robert Carrier – probably the oldest book I own, found at a rummage sale.
5. 5 other people whom you'd like to see fill in this tag…
I think this tag has found the end of the line. I think most of the food bloggers on my links have been tagged already. If there are any readers out there who haven't been tagged, please feel free to continue on.