Today was extreeemmmmely hott, so we are hiding inside, with our A.C. But we also took advantage of the time inside for some cool treats, one of them being a "traditional" banana split.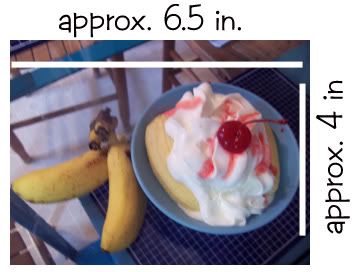 This treat consisted of: 1 scoop vanilla ice cream, 2 mini bananas, a swirl of spray whipped cream and a maraschino cherry! later I had a homemade ice coffee!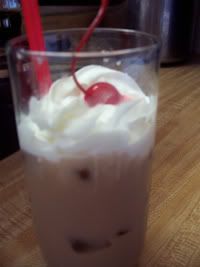 This was a simple mixture of coffee, milk, and sugar(all to your desired taste and consistency, I had 1/2 milk, 1/2 coffee and a spoonful of sugar). Then topped it off with ice cubes, spray whipped cream and a cherry! bon appetit!