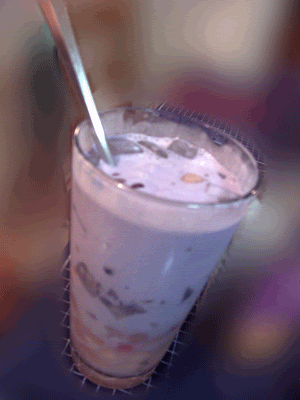 It's summer time again for sure when you can't stay but a minute outside and you are already sweating and sticky without doing anything more strenous than lifting a glass of iced tea. I'm loving it though. It gives me an excuse to come up with cooling treats like Halo-halo.
Halo-Halo is the Filipino version of the summertime ice treat. Halo-halo, which means mix-mix literally, has its various renditions in different countries: Ice kakang in Malaysia, Es Teler in Indonesia, Ruam Mit in Thailand, Three Bean Drink/Rainbow Ice in Vietnam, and of course don't forget it's simpler sister, the Italian ice.
There are a great many versions of halo-halo so I won't put a recipe here, but here are more halo-halos on the web if you're interested in making your own.