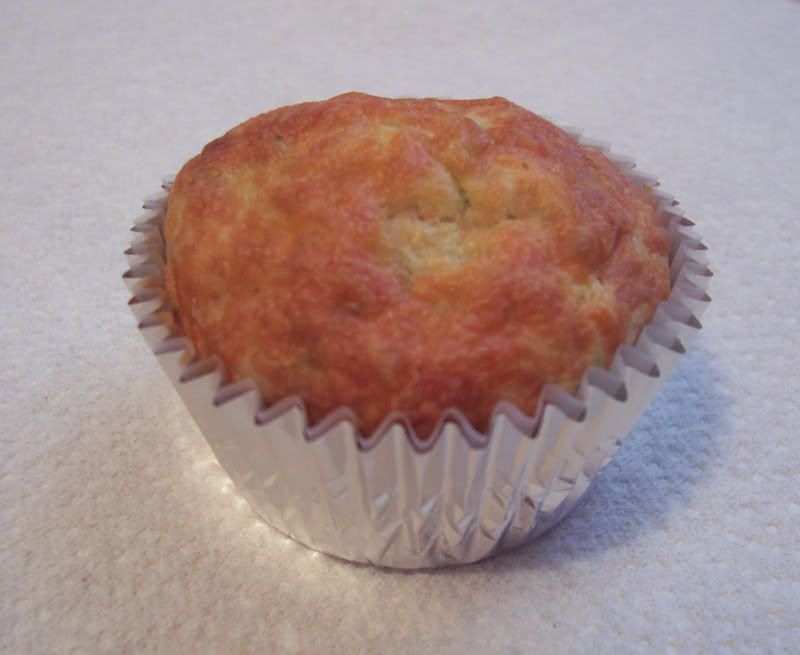 I think I can finally start posting the backlog of recipes that I tried out this summer. I finally got all the little bugs out of this new website, or so I hope. Anyway, this zucchini and basil muffin was a pleasant surprise, using two ingredients from
our garden
in a new way.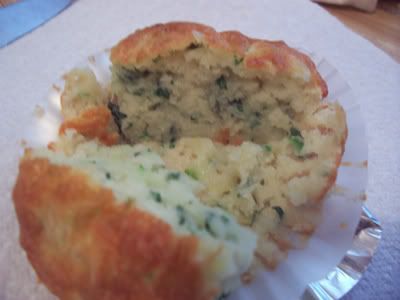 INGREDIENTS:
2 large Eggs
3/4 cup whole Milk
2/3 cup Extra Virgin Olive Oil
2 & 1/2 cup all purpose Flour
1/4 cup Sugar
2 teaspoons Salt
1 tablespoon Baking Powder
2 cups Zucchini, grated (about 2 medium sized zucchini)
2 tablespoons finely julienned fresh Basil leaves
1/2 cup grated Parmesan cheesePre-heat oven to 400 degrees F. Grease muffin tins or line with paper cups which is what I did. This recipe makes about 24 muffins.
In a large mixing bowl, combine the eggs, milk and oil. Mix until well blended. In a separate bowl, combine dry ingredients: flour, sugar, salt and baking powder. Slowly add the dry ingredients into the liquids in two or three batches and mix until blended.
Add the zucchini and basil to the mixture. Fill muffin cups 3/4 of the way up and top with the grated cheese. Bake for 20-25 minutes.
Great served with soup or by itself as a snack.