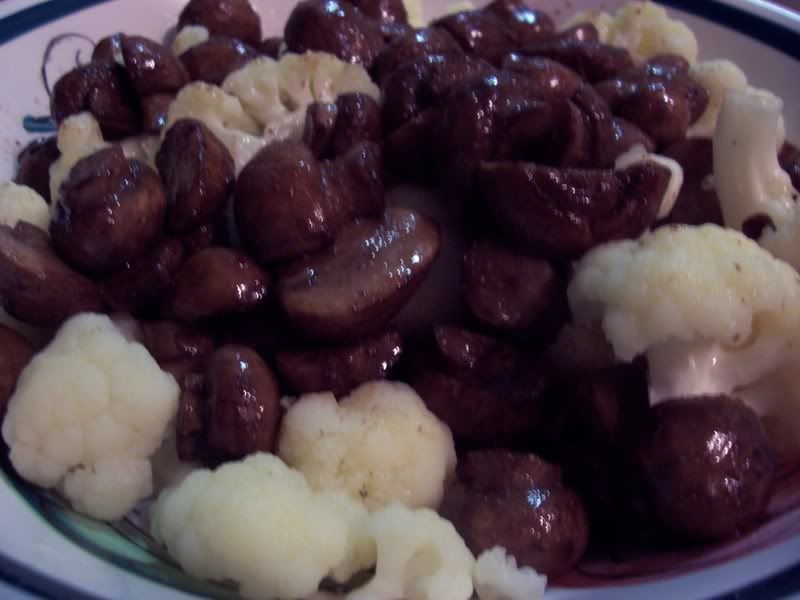 Here's a new side dish I cooked up for Thanksgiving this year. It's very simple and yet complements any Thanksgiving menu perfectly or any meal for that matter.INGREDIENTS:
1 head of Cauliflower, cut into florets (save stems for later use)
16 oz. button Mushrooms
1/2 stick of butter
Kosher salt to taste
Boil some water and blanch the cauliflower florets for three minutes and drain. In a separate pan, melt the butter and saute' mushrooms until all liquid has evaporated and mushrooms have browned slightly. Season the mushrooms with salt and pour the mixture over the cauliflower.