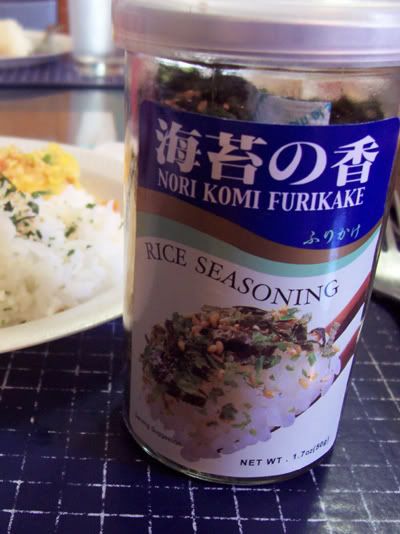 I went to Los Angeles last month to visit family and of course aside from the visits, lots of food was also involved. This furikake was one of them. My cousin from Japan also happened to be visiting my mom at the same time I was and she introduced me to Furikake. She brought us lots of goodies from Japan (among them a beautiful yukata), but I'll blog more about those later.
She told me that she uses this furikake in a pinch when the kids don't like what she's cooked for dinner. She just gives them a bowl of rice and sprinkle this on top and they're good to go!
Furikake
is like a confetti of flavors. The main ingredient is usually shredded Nori, the black stuff that is used to wrap sushi rolls, made from dried seaweed. From there additional flavors start to vary from salmon, wasabi to shiso, and more.

While in L.A. one of my food trips with my sister is to have some Hawaiian barbeque. Of course, we just had to have some spam musubi, so that's what gave me this idea for a furikake breakfast.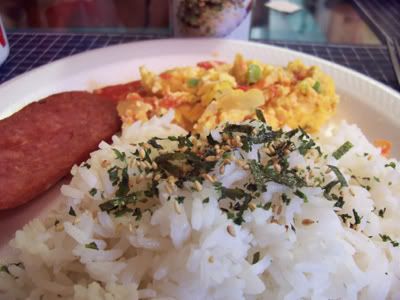 It's a very simple breakfast but oh so delicious! You'll have to try it, and make sure you have rice that is freshly cooked for the best flavor. For this particular breakfast, we had scrambled eggs with tomato and onions, fried spam and rice topped with furikake. A great way to start any day!