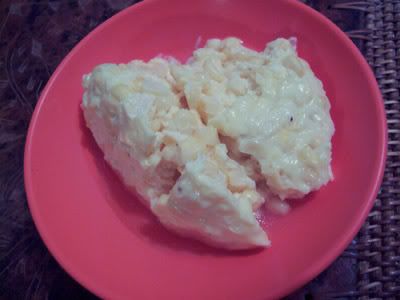 I'm not really happy about how this turned out, but it could have something to do with the quality of the fresh corn rather than the recipe. It just didn't seem to be as sweet and flavorful as the last batch of Creamed Corn we made. I do like the texture of it though and will probably make this again as the rest of the family seemed to like it.
This recipe is from The Fannie Farmer Cookbook by Marion Cunningham
.
INGREDIENTS:
2 cups fresh grated or chopped corn kernels
2 eggs, slightly beaten
2 tablespoons butter, melted
2 cups hot milk
½ teaspoon salt
1/8 teaspoon freshly ground pepper
Preheat the oven to 350º F. Generously butter a 1½ quart casserole. Mix all ingredients together in a bowl. Pour into the casserole and place in a pan of hot water. Bake until firm, about 45 minutes.