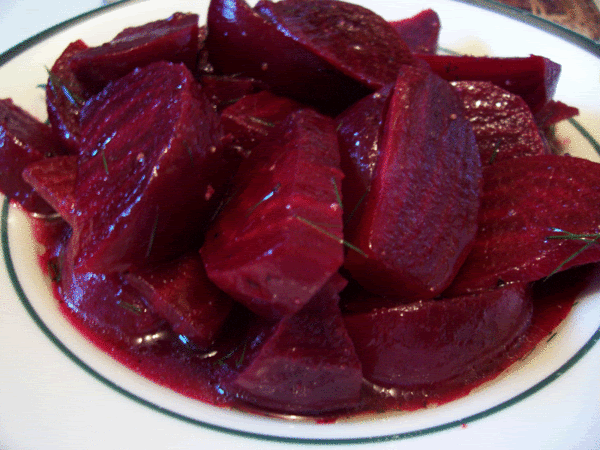 The theme for this week's Lasang Pinoy Sunday (LaPiS) is RED. So we offer up these dark red pickled beets from our garden. Beets, while also grown in the Philippines is not commonly used in Filipino dishes. However, with the prevalence of fusion cuisines you just gotta know a Filipina will somehow find a way to use beets in Filipino dishes. Check out these ways to cook up beets Filipino style:

Collard & Beet Greens in Coconut Milk (Gata) and
Pink Tinola
To see other entries for LaPis, please visit Ces' Spices.