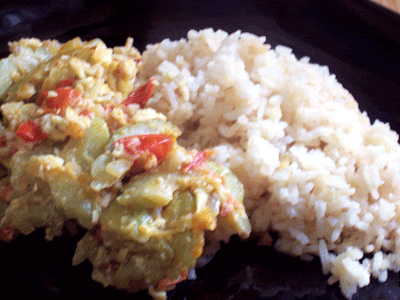 The theme for Lasang Pinoy Sundays (LaPiS) this week is BREAKFAST. Filipino breakfast traditionally always includes rice be it sweet or savory. Most of the time, breakfast is an opportunity to use up left over rice for fried rice. In this case, this Bittermelon with Eggs is served up with garlic fried rice. A great way to start the day!
See oufr list of egg dishes perfect for breakfast.
To see other LaPiS entries, visit Ces Spices for the roundup.