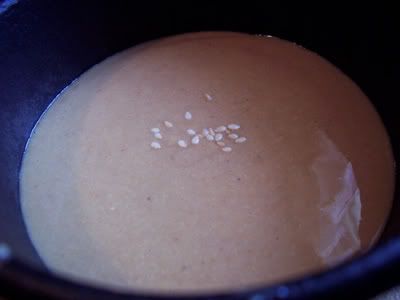 I was getting ready to make the baba ganoush to go with the Lavosh challenge for Daring Bakers when I realized I didn't have any tahini in my pantry. I remembered that I had some sesame seeds that I had bought at the Asian market, so I decided to make Tahini first. Tahini is simply a sesame paste that is commonly used in Mediterranean and middle eastern cuisine.

To make your own Tahini, here's what you'll need: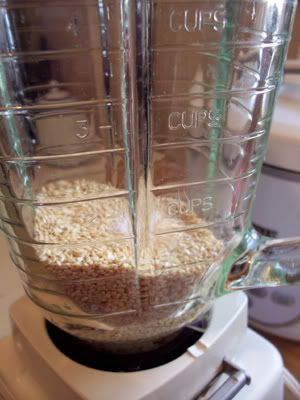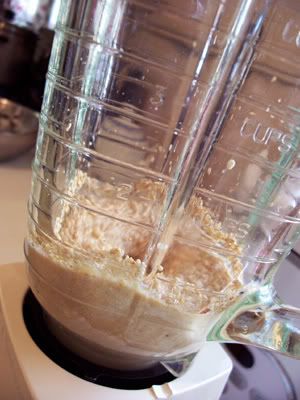 ¼ cup Olive Oil
1 cup Sesame Seeds, lightly roasted
Dash of Salt
Put all the ingredients in a blender and blend until you have a smooth paste. That's it! This paste can also be used a dip on its own.
One last thing on the Sesame Seeds: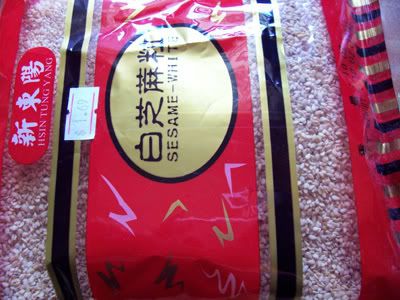 If you buy your sesame seeds on the spice aisle of your grocery store, you will probably pay over $3 for a one ounce jar. Go to an Asian market instead and buy it by the bag. This 10 oz. bag has a price tag of $1.69 on it. Even if you don't use it fast enough or often enough, you still get a better deal than paying for the small jar. To keep your sesame seeds fresh, put your unused portion in an airtight bag and save it in the freezer. It will keep for several months and you can just refill your spice jar as you need more.