I'm playing catch up again, so before I go looking for some pica pica, I better post this
Spicy Marigold Rice for Lasang Pinoy Sundays (LaPiS). This was the 16th theme for the event, which is a weekly photo event featuring food.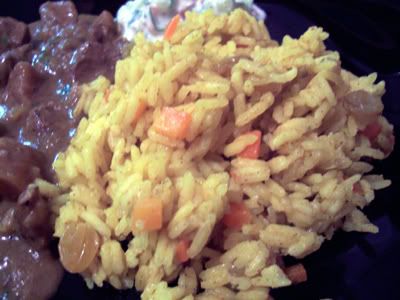 Click here to see other LaPiS entry for Rice.