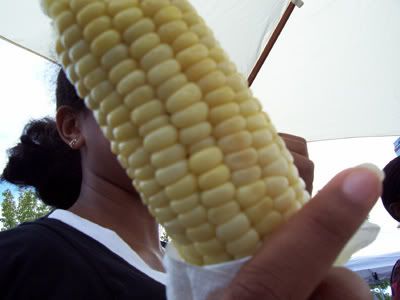 This week's theme for Lasang Pinoy Sunday (LaPiS) is on a Stick. It's time for festivals here in N.C. and the State Fair is in full swing. That could only mean one thing, food on a stick is king.
One of our favorite treats at festivals is the corn on a stick. Not corndog, although those are good too. These fresh corn, roasted and dipped in butter are the best. You end up with greasy chin and corn kernels between your teeth, but it's all worth it 🙂
is a weekly FOOD PHOTOGRAPHY event, Pinoy style!