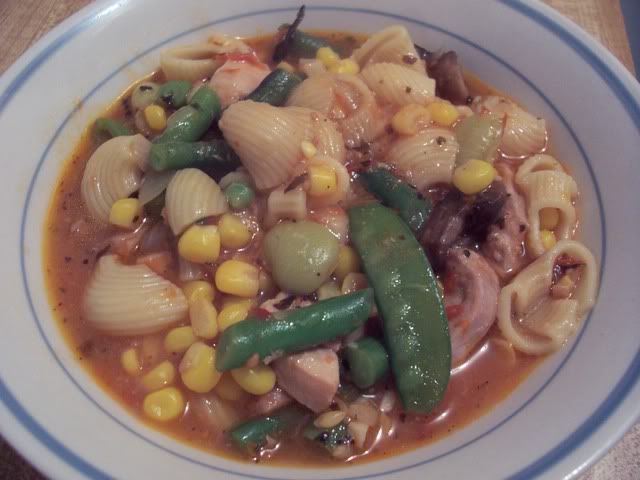 What could be better than a nice warm bowl of soup to end the day? Well, it's actually hard to beat especially when it is full of fresh garden vegetables. These were the last of our garden veggies before the first frost of the season hit and turned everything dark. There was a little bit of this and that, but for a soup like this, I think it works out quite well. Serve this with a nice, crusty hunk of french bread and you're all set for the night!

Here's what you'll need:
INGREDIENTS
5 boneless, skinless Chicken Thighs, chopped into cubes
8 oz. white button Mushrooms, cut into quarters
6 cloves Garlick, chopped
1 large Onion, chopped
1 ½ cups Tomato puree (I used the last of the tomatoes from our garden, pureed on the blender)
2 cups Green Beans (I used an assortment of yellow wax beans, green beans, long 'sitaw', and some snow peas), cut into ½ inch length. Frozen green beans can also be used.
2 cups frozen Corn
1 cup frozen Lima Beans
10-15 cups cups of Chicken Broth or Water
4 Tbsps. Olive Oil
2 Tbsps. Italian Fish Sauce (Colatura di Alici)
1 Tbsp. Dried Basil
1 teaspoon dried Oregano
Salt to taste
Freshly Cracked Black Peppers
8 oz. dried pasta (pipettes in this case) like macaroni or any other shape
Heat the olive oil in a heavy bottomed pan and add the mushrooms. Cook down until the edges start to brown and most of the liquids have dried up. Add the garlic and onions and cook until they too are caramelized.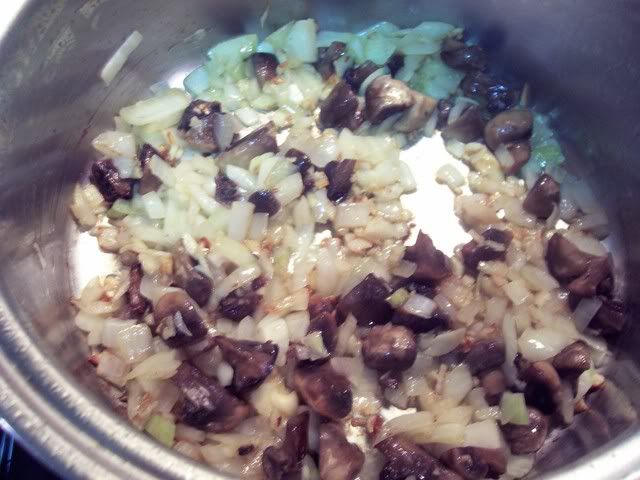 Add the chopped chicken…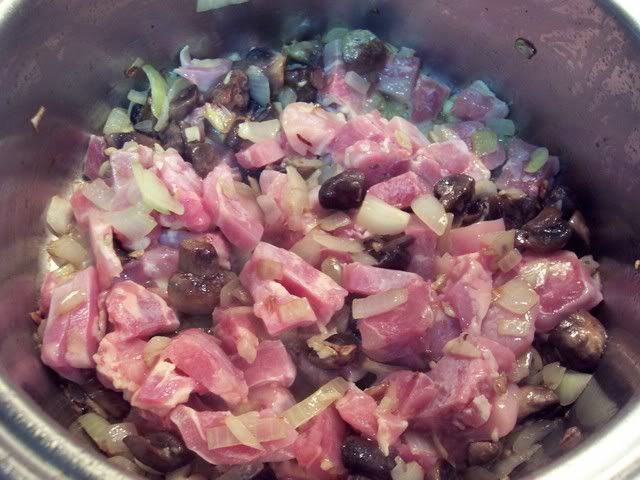 and let it cook until the chicken are slightly browned on the edges and opaque.
Add the tomatoes…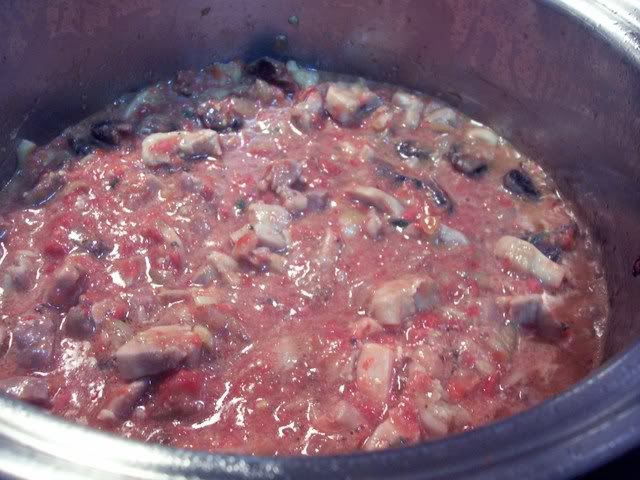 and the dried herbs (oregano and basil).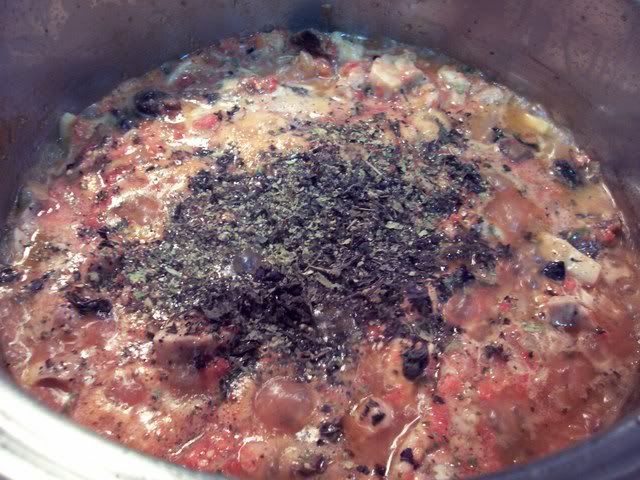 Stir and let it come to a boil. Cook for 3-5 minutes.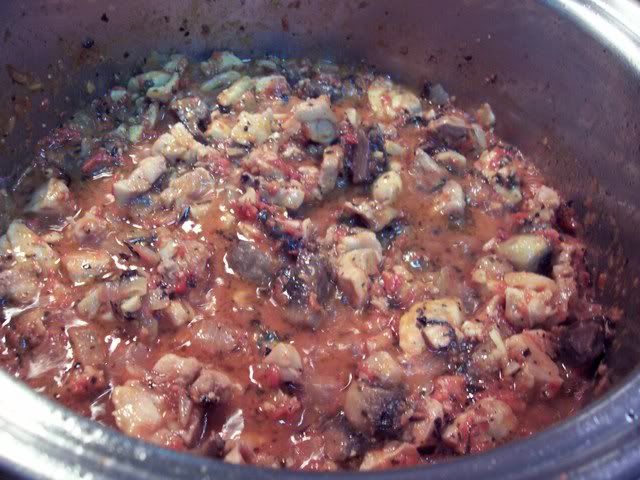 Add the water or broth and let it come to a boil. Add the pasta and cook for 10 minutes. Add the fish sauce (colatura di alici) and the vegetables (green beans, corn, lima beans). Let it cook for another 10 minutes. Adjust the seasoning with salt.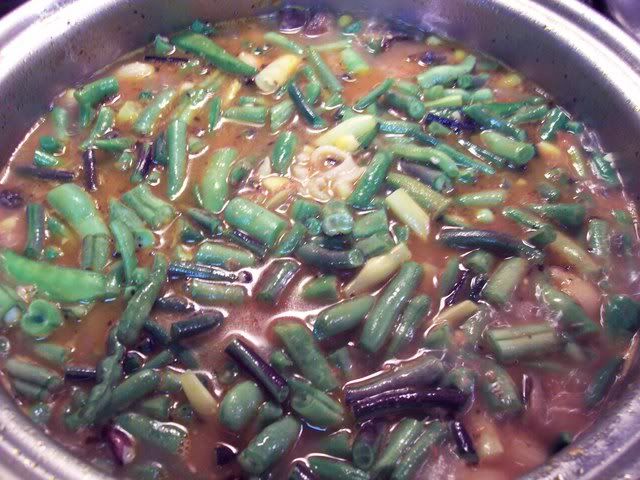 Just before serving, crack some black peppers on top.