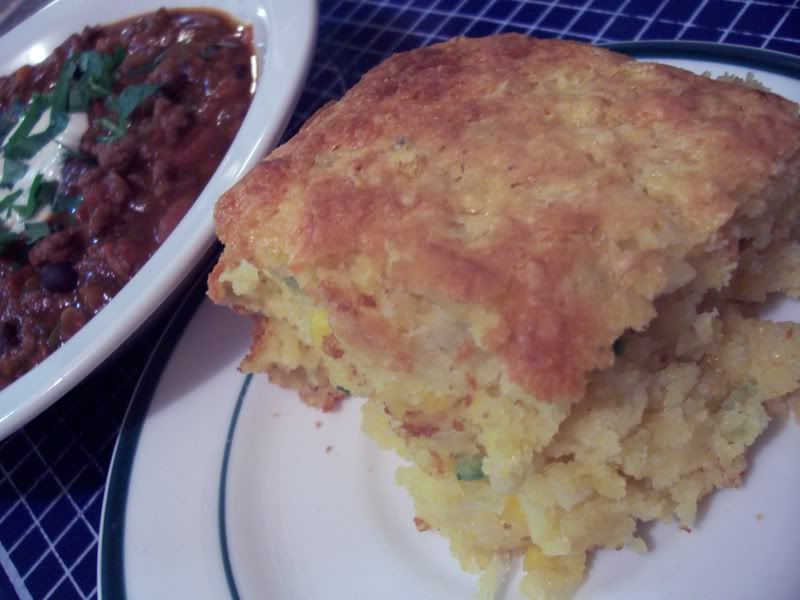 To accompany the Turkey Chili, I made this corn bread casserole which was based on our earlier version but this time we added jalapenos and cheese.

INGREDIENTS
1 15 oz can of Creamed White Corn
1 ½ cup frozen Corn
½ Onion, diced
1 Tbsp. diced Jalapeno Pepper
1 cup Mexican blend Cheese (Cheddar, Monterery Jack, Asadero and Queso Blanco)
2 Eggs
1/3 cup Milk
2 boxes Jiffy corn muffin mix
Mix all the ingredients together and pour into a greased oven save dish. Bake at 350 degrees F for 30-40 minutes or until a toothpick inserted in the center comes out clean.