This is our gentle nudge to bringing on some warm weather and with today being the first day of spring, I thought this would be a nice reminder of things to come. It's been too soggy in the backyard to take out the grill so into the oven these ribs went. But by he time they were plated up with some potato salad, baked beans and pan fried zucchini, it was almost like being in a backyard barbecue.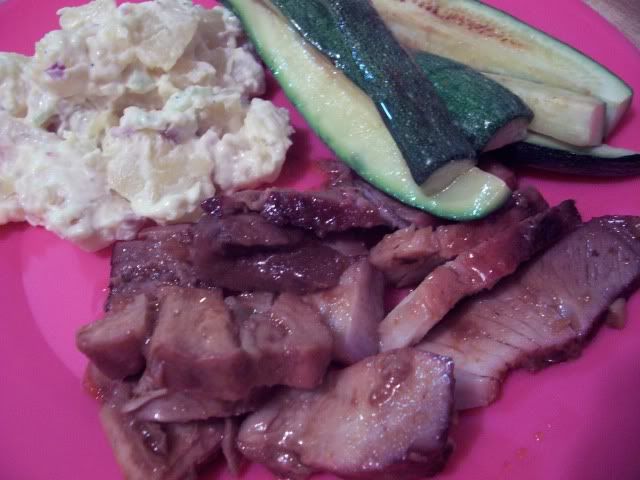 There were really easy to make and probably could have used the slow cooker too but the oven did a nice job browning them up.

Here's how you make these. First get you a tray full of Pork Country Style Ribs. These were boneless but if they had the bones attached, they would probably be even more delicious. I like this because it is pretty much a one pot dish. If you have time, let the ribs marinade overight for even more flavor. I didn't have much time to marinade since I did put these in the oven last Saturday morning before going out to do some errands and by they time we got home, dinner was ready!
So put your ribs in an ovensafe dish and add the following:
6 cloves Garlic, minced
2 Tablespoons Ginger, minced
½ teaspoon Red Pepper Flakes
1 teaspoon Cumin
6 whole Cloves
1 cup Tonton Japanese Steak & BBQ Sauce with Sake
<
At this point you can cover it and put in the refrigerator to marinade overnight or a couple of hours. When you're ready to cook them, put them in a 350 degree F oven, uncovered, for 2-3 hours until they are tender and the sauce is almost caramelized. Turn the ribs a quarter turn every so often just so you get an even browning all around.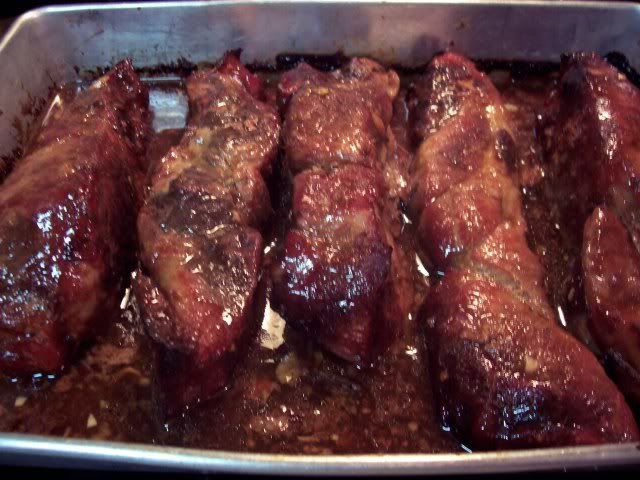 When they're nicely browned and tender, you can go ahead and cut into them. Make sure you take some of that delicious marinade and drizzle some over the top. I was feeling nice this day so I went ahead and cut up the ribs into thin, bite sized pieces which made it easier for everyone to just scoop up the meat and put it on their plates.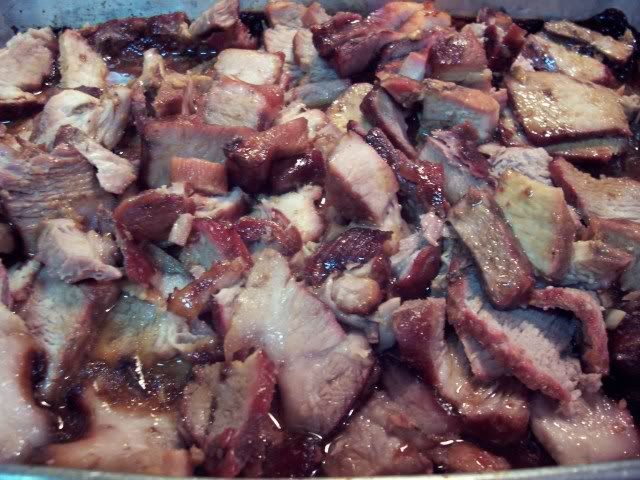 BTW, the leftovers made for some great BBQ pork sandwiches and banh mi.