What could be better than bedding in a pillow of soft, white rice? If I were a viand, I would choose a bed of rice to lay on. That's probably why most Filipino recipes end with "served on a bed of rice" or "serve with rice"; it just goes perfectly with almost anything!
This week's Lasang Pinoy Sunday's theme is Over the TOP. Meaning, toppings or rice toppings according to our host, Ces of SpiCes. So this week, I present to you a few delicacies I happened on in my collection.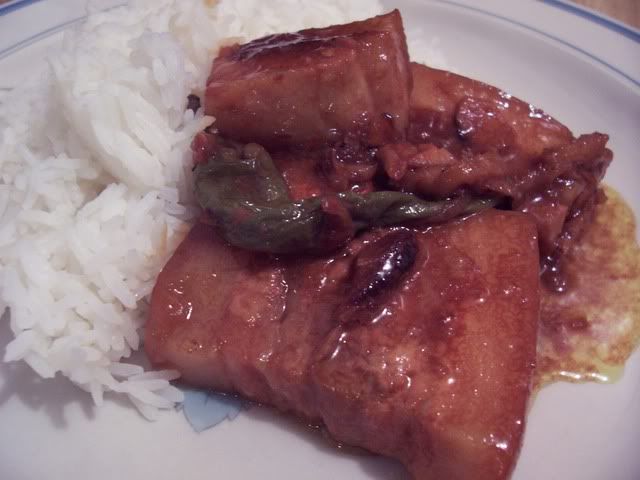 Curried Pork Belly over Rice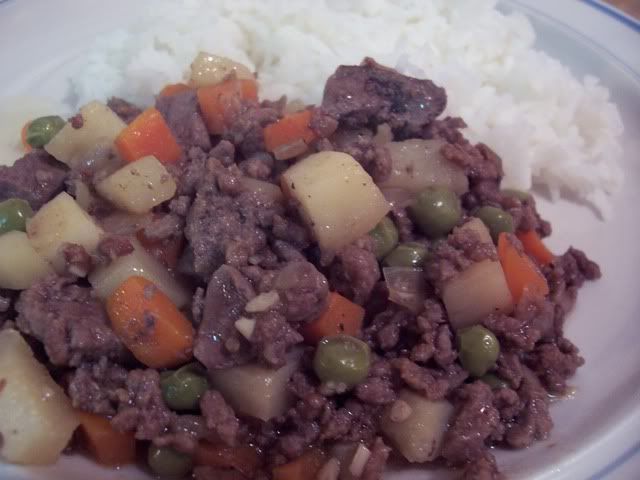 Guisado over Rice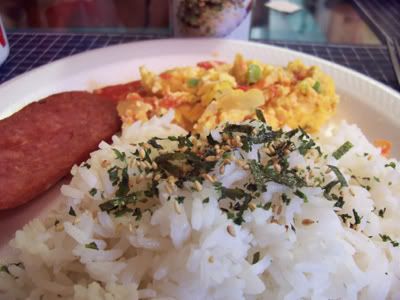 Furikake over Rice
Click here to see what other LaPiS participants put over rice.