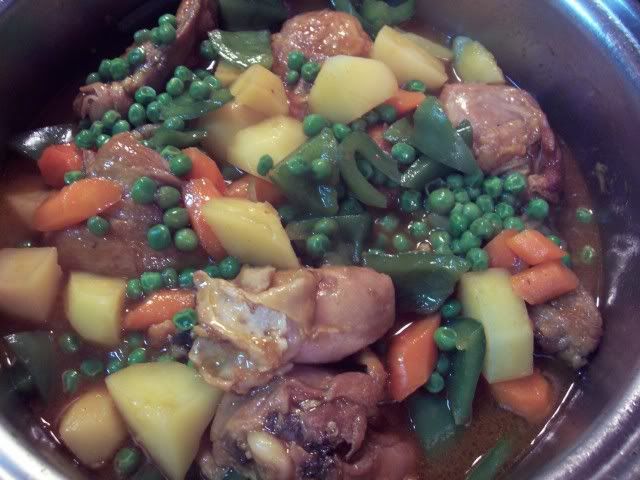 If you're wondering who Mama Sita is, she's not related to me. Mama Sita is a brand of mixes and sauces used to create Filipino dishes. They can be bought at most Asian markets that sell Philippine made products.
When I was in Los Angeles last January for my grandmother's funeral, my sister ordered a knock out dish of Kalderetang Kambing (stewed goat meat). I wanted to recreate the dish when I got home since I now know where to get some goat meat, thanks to the local Latino markets. Anyway, I didn't ever get around to buying some goat meat since I am the only one excited at the idea of it. So I figure I might as well use the Mama Sita mix I got to spice up the usual chicken. Surprisingly, everyone loved it! Now I'll have to learn how to make this from scratch rather than from the packaged mix.
I followed the recipe pretty closely from what was suggested at the back of the package, just using what vegetables I already had in the refrigerator.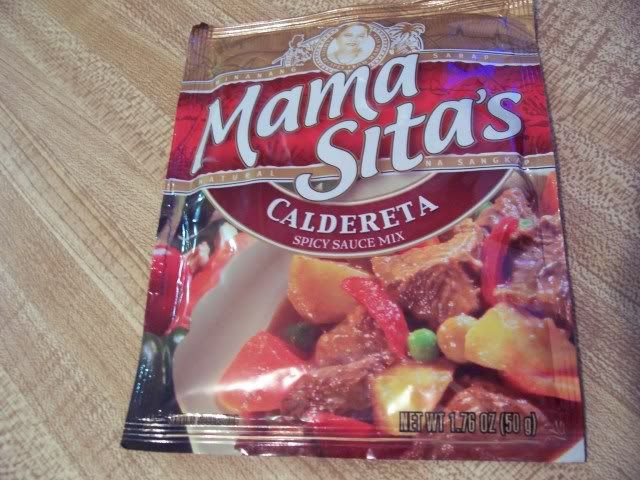 This is the caldereta mix I used. It is supposed to be for beef or goat meat as I mentioned earlier but I used it for chicken instead and what we got was something like a spicy chicken stew with lots of delicious vegetables. Although I used thighs and legs for the recipe, I'm sure you can use any cut of the chicken, even boneless.
INGREDIENTS:
5 Chicken Thighs
5 Chicken Drumsticks
4 cloves Garlic, chopped
1 lg. Onion, sliced
1 sweet Bell Pepper, cut into one inch squares
2 Carrots, cut into half-inch circles
3 Potatoes, peeled & cubed
1 cup Green Peas, frozen
2 Tablespoons Olive Oil
1 pk. Mama Sita's Caldereta Mix
½ teaspoon Red Pepper flakes
2-3 cups Water
Heat olive oil and brown chicken pieces. Set browned chicken pieces aside and drain all but two tablespoons of the oil from the pan.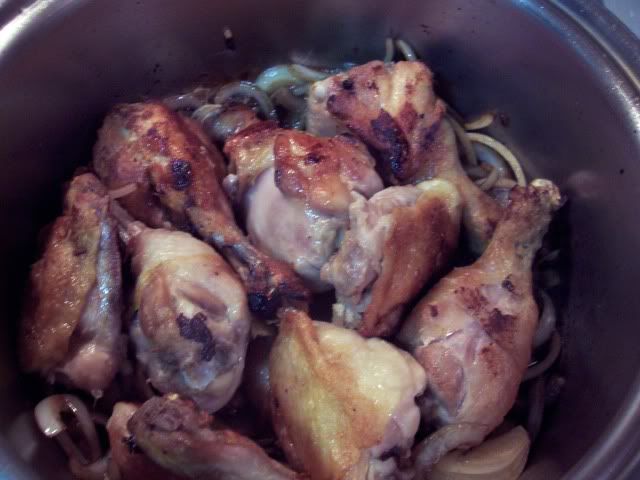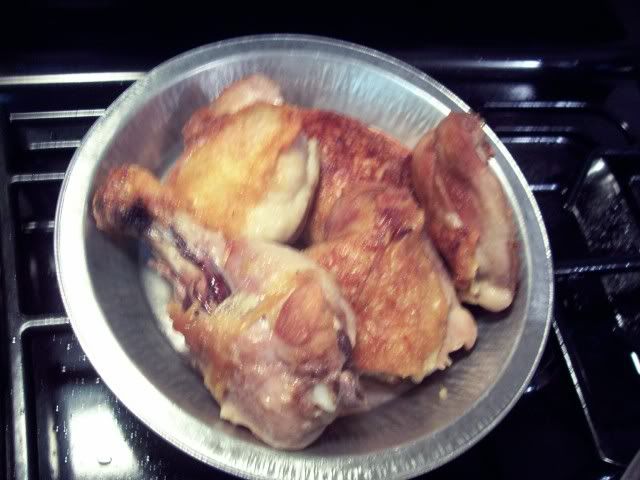 Saute' the garlic and onions until they are fragrant and slightly softened. Return the chicken to the pan and pour in the water. Simmer until the chicken is tender.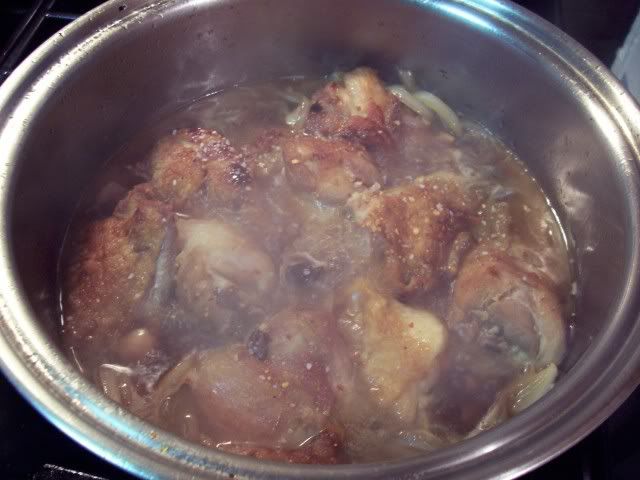 Add the potatoes, carrots and Caldereta Mix. Add more water if it looks too dry. You should have some sauce on it like a stew. Cook the vegetables for about 10 minutes then add the peas and bell peppers. Cook for another 5 minutes until they are just cooked through. The sauce, by this time, should be slightly thickened from the mix and the potatoes. Adjust the seasoning if necessary. I didn't have to add additional salt as the mix already had enough in it. So taste first before adding more salt.
Again, I had some hungry people to feed so I didn't have time to take a photo of the dish plated. I was lucky I got one while it was still in the pot!
Anyway, this dish is best served over some freshly steamed rice but I suppose it would be good sopped up with bread too.