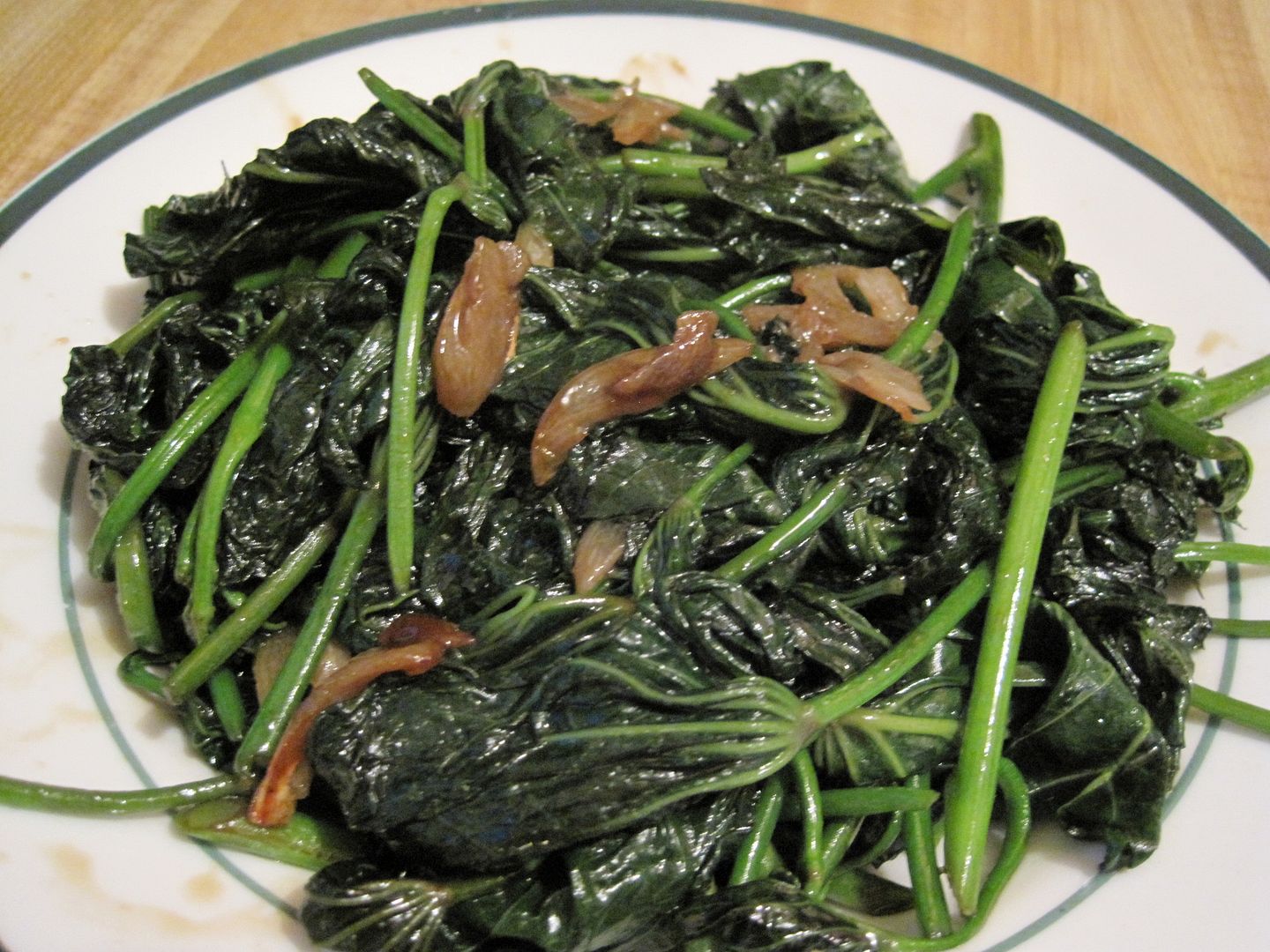 One of the greens that I absolutely love is sweet potato leaves. If you've never tried it, I definitely recommend the young leaves from a sweet potato plant. This is the sole reason that we even bother planting sweet potatoes in our garden.
So when I received a jar of virgin coconut oil to sample, I decided, why not marry the things I love together? So this simple recipe came about and not only is it packed with awesome flavors, it just has to be good for you. I'm not a nutritionist, but what with the green potato leaves, garlic and coconut oil, this dish has to be packing some major vitamins.
If you can get your hands on some tender sweet potato leaves, then the rest is easy. You can even win a jar of the coconut oil from my review site. I am giving away a 32 oz. jar of Tropical Tradition's virgin coconut oil on my review site. So get on over there to enter!
Now for the recipe, here you go…

INGREDIENTS
2 Cloves of Garlic, sliced
4 Tablespoons Coconut Oil
3 Tablespoons Oyster Sauce
Kamote or Sweet Potato leaves
Take a good amount of tender greens (the tops, mostly) from the sweet potato and wash them well.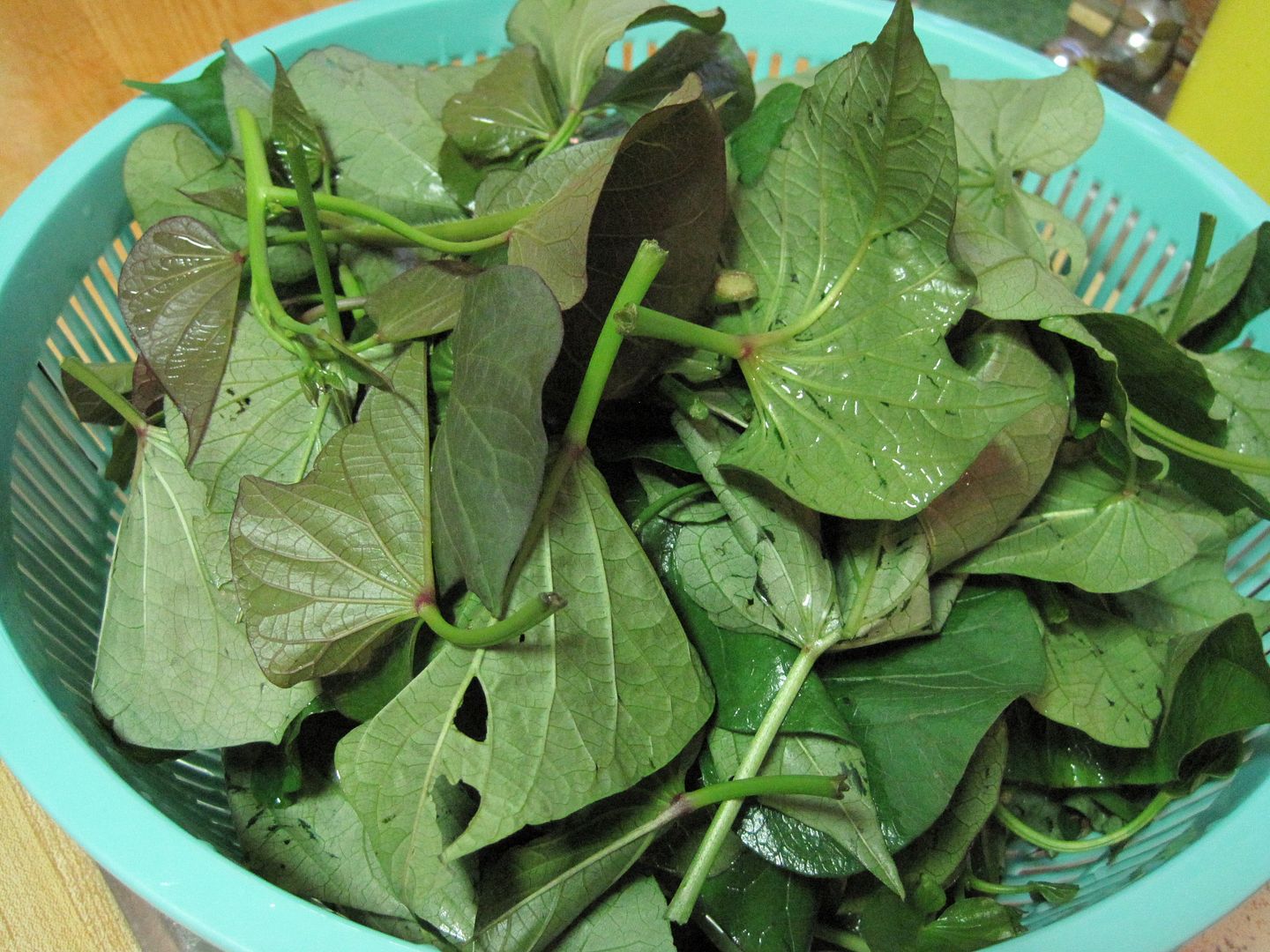 Heat the coconut oil in a wok or skillet and add the garlic. Stir until the garlic is fragrant and starting to brown on the edges. Don't let it get too dark or it will get bitter.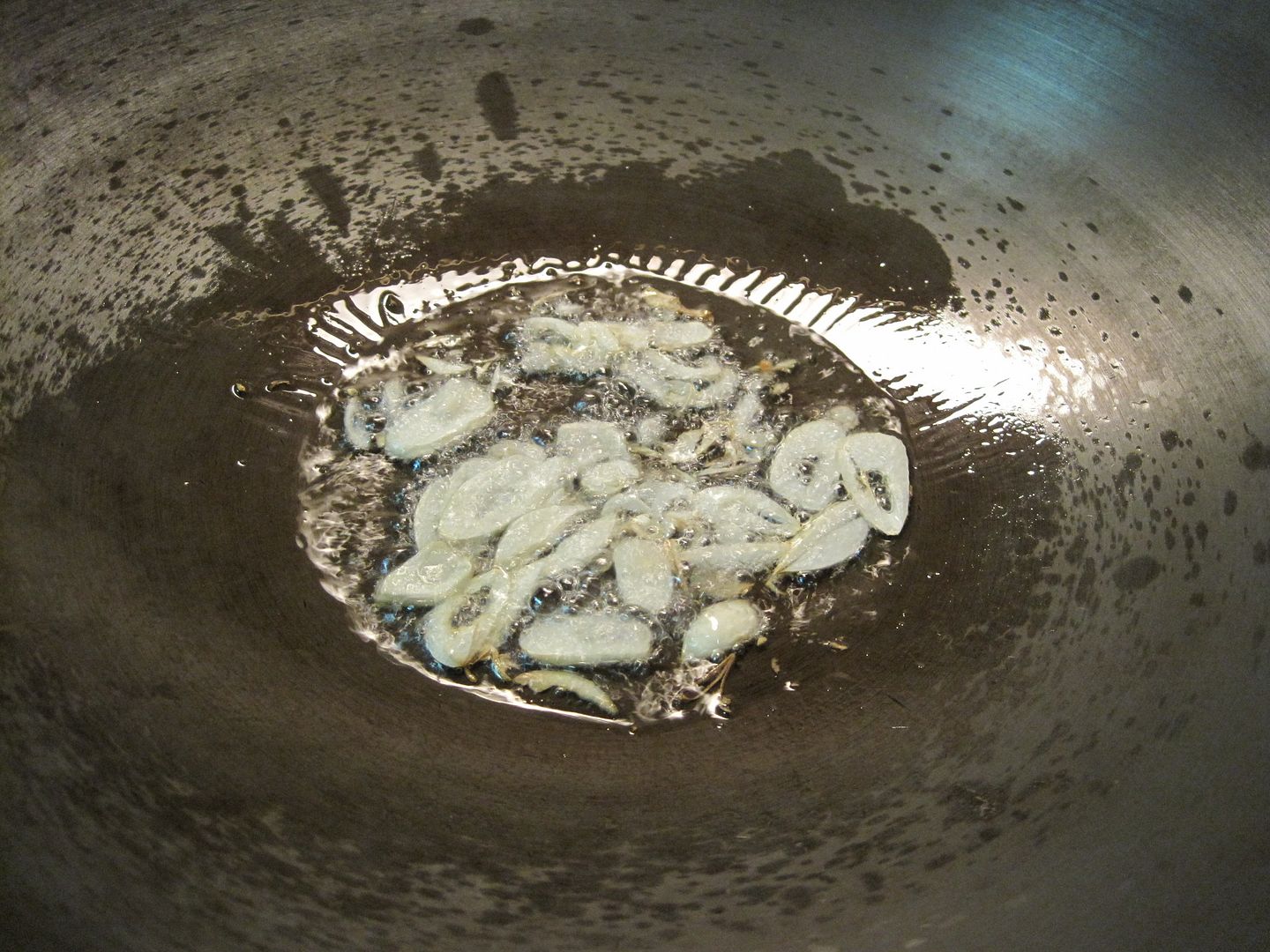 Add the sweet potato leaves and stir until the wilt and their color turns deep green.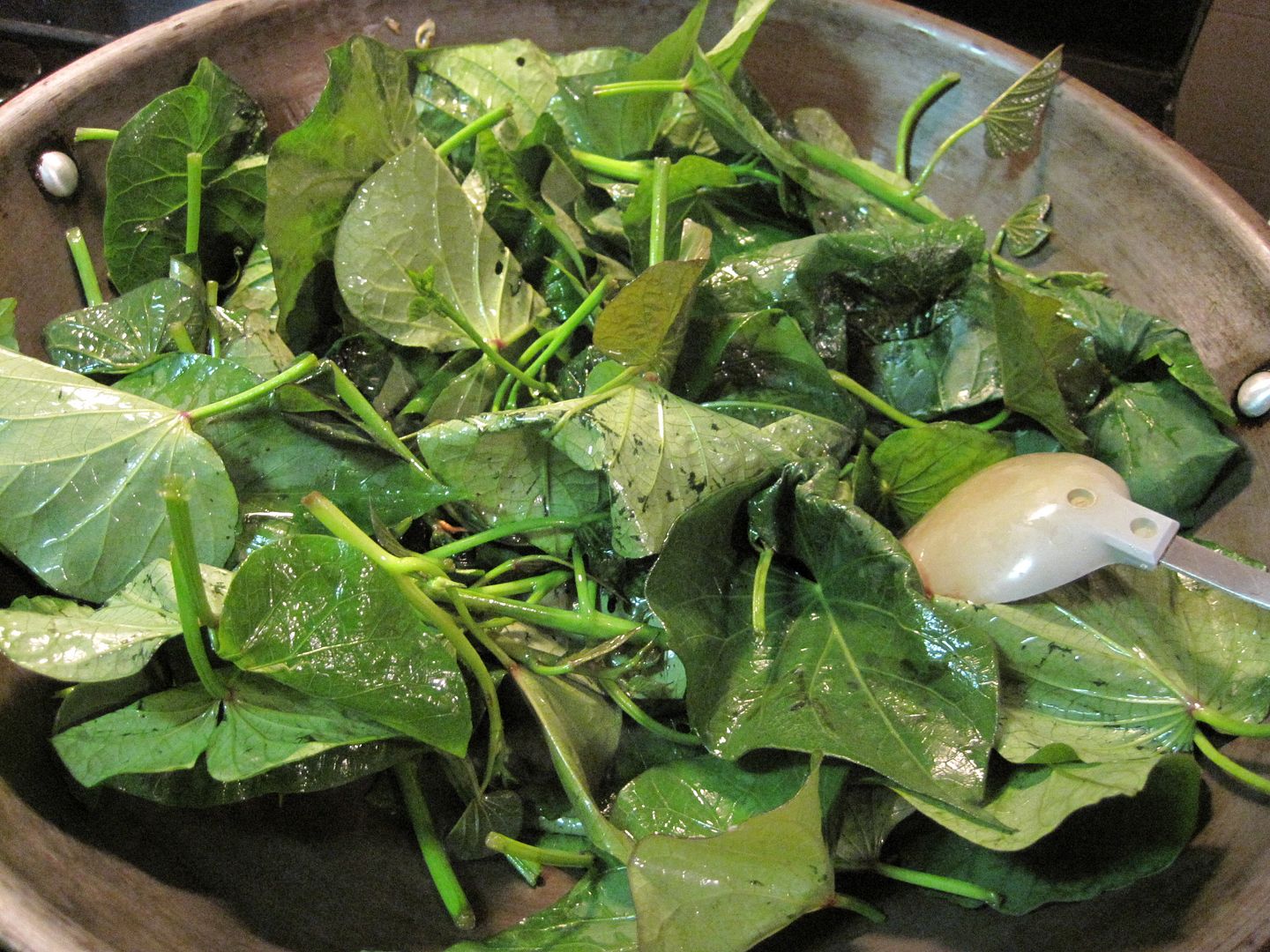 Add the oyster sauce and stir through. Cook for another minute and serve.