Because we've been enjoying the virgin coconut oil that we received from Tropical Traditions, I have been using it in almost every dish I cooked in the last week or two. This is one dish that was quickly put together on a weeknight and a delicious change from our usual stirfry dish. You can taste and smell the coconut oil but it's not overpowering. It's just the right balance to make you think about what that different flavor is.
If you'd like to try some virgin coconut oil, make sure you enter the Virgin Coconut Oil Giveaway on my review blog, Found Not Lost.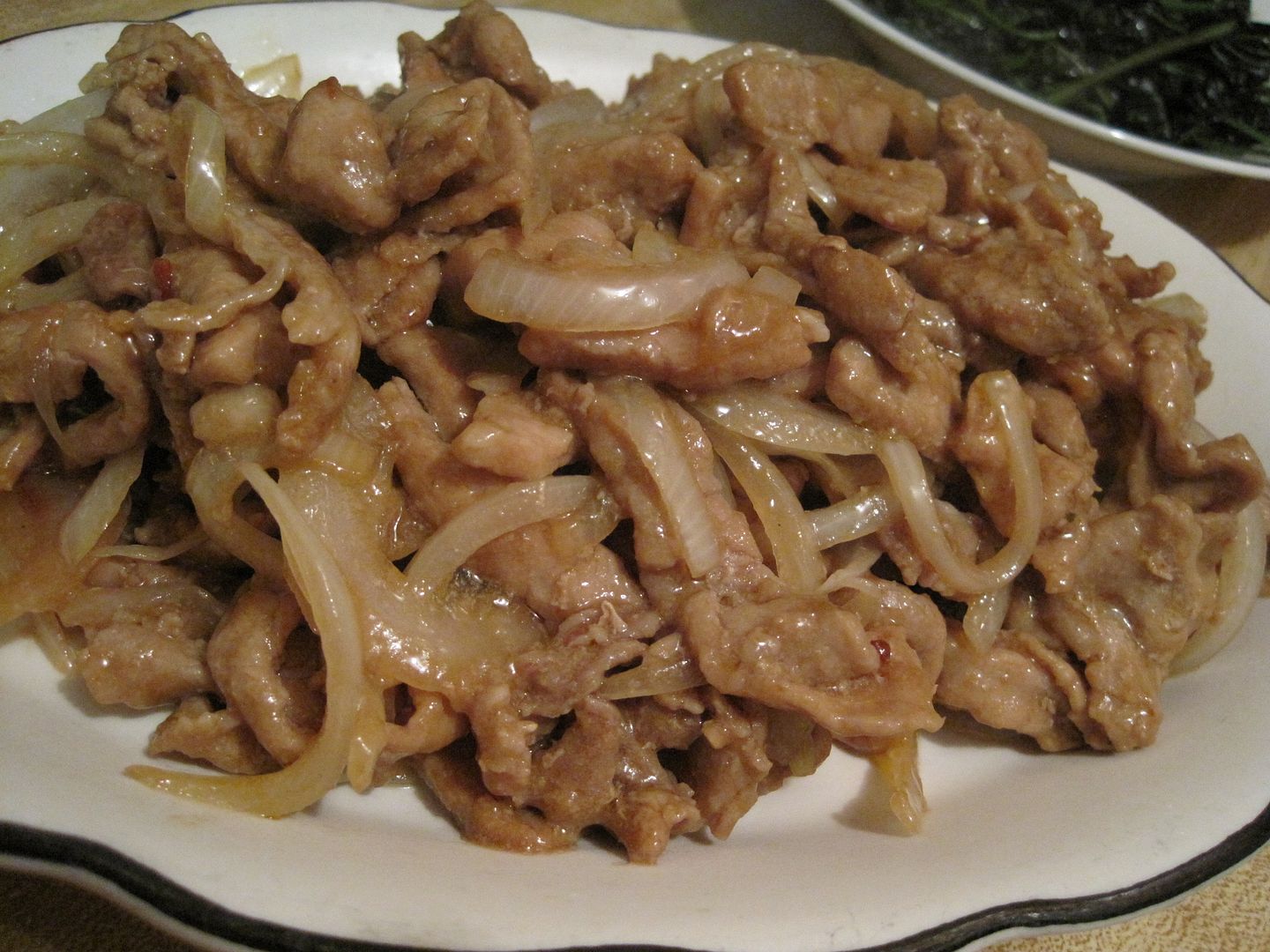 INGREDIENTS:
1-2 lbs. Pork Loin, sliced into bite sized strips
6-8 cloves Garlic, minced
2 Tablespoons Tamarind Puree
2 Tbsp. Oyster Sauce
1 Tbsp. Chili Paste
3 Tbsp. Soy Sauce
3 Tbsp. Coconut Oil
Place all the ingredients above in a bowl, mix and let it marinade for 20-30 minutes while you prepare the rest of the ingredients and cook some rice and veggies. Once you start stirfrying everything cooks pretty fast.
While the meat is marinating, slice up 1 large Onion.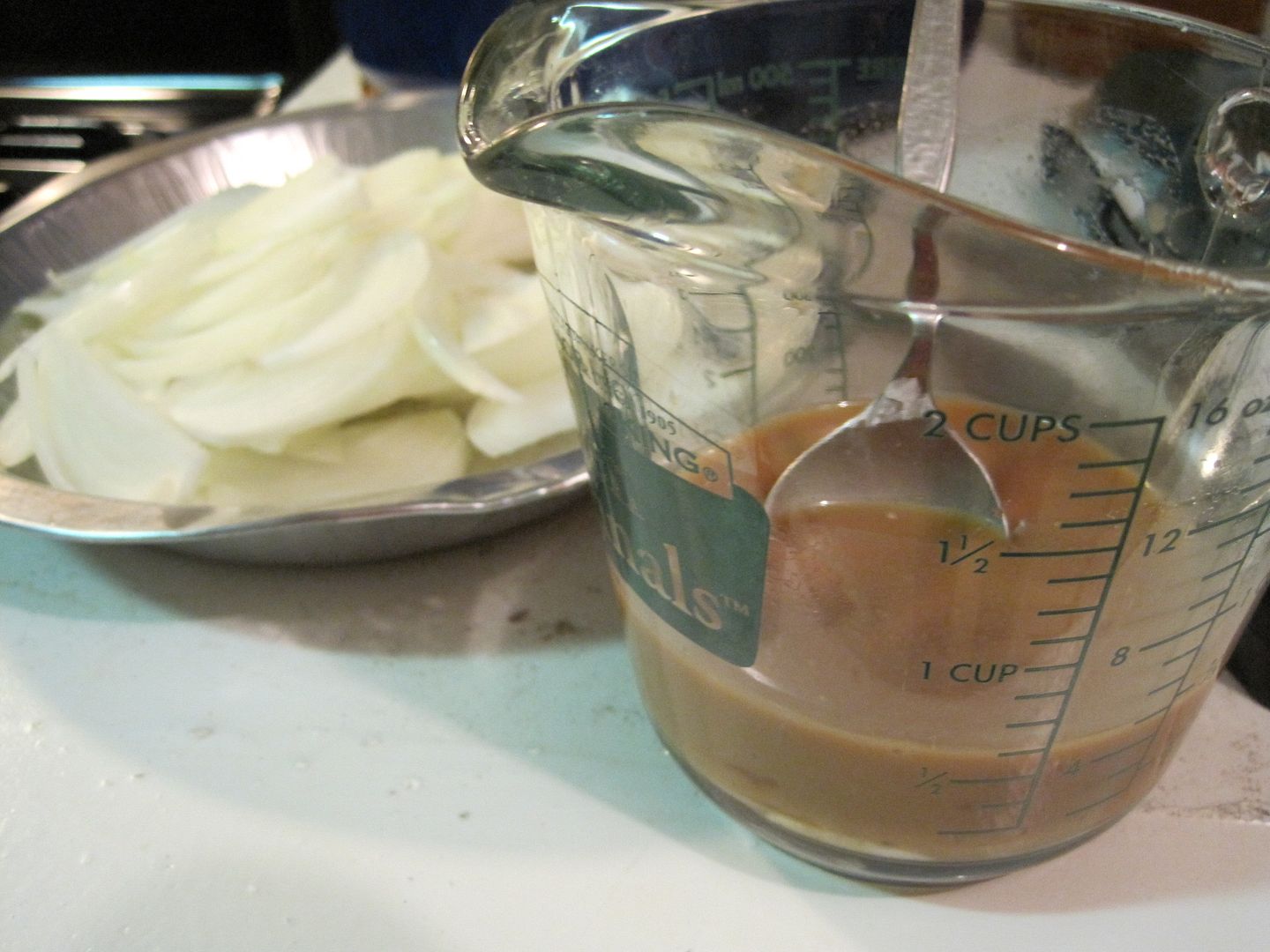 In a separate bowl or measuring cup, like I did, mix the following for the sauce:
1/3 cup Water
2 Tbsp. Oyster Sauce
1 Tbsp. Cornstarch
Now for the cooking:
Heat another 4 tablespoons of coconut oil in a wok and add the meat, marinade and all.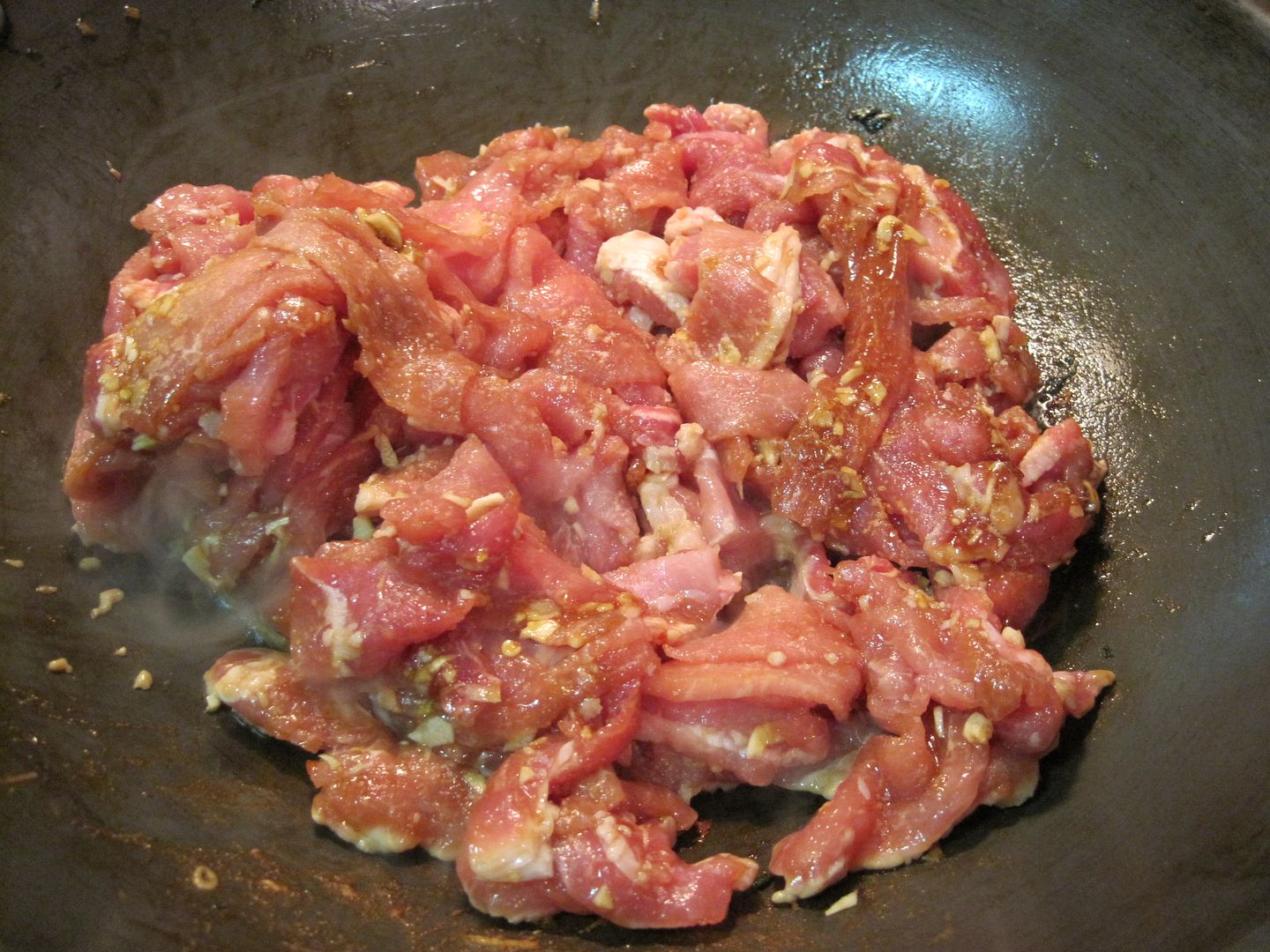 Stir fry until the pork turns opaque and looks to be done. Like this: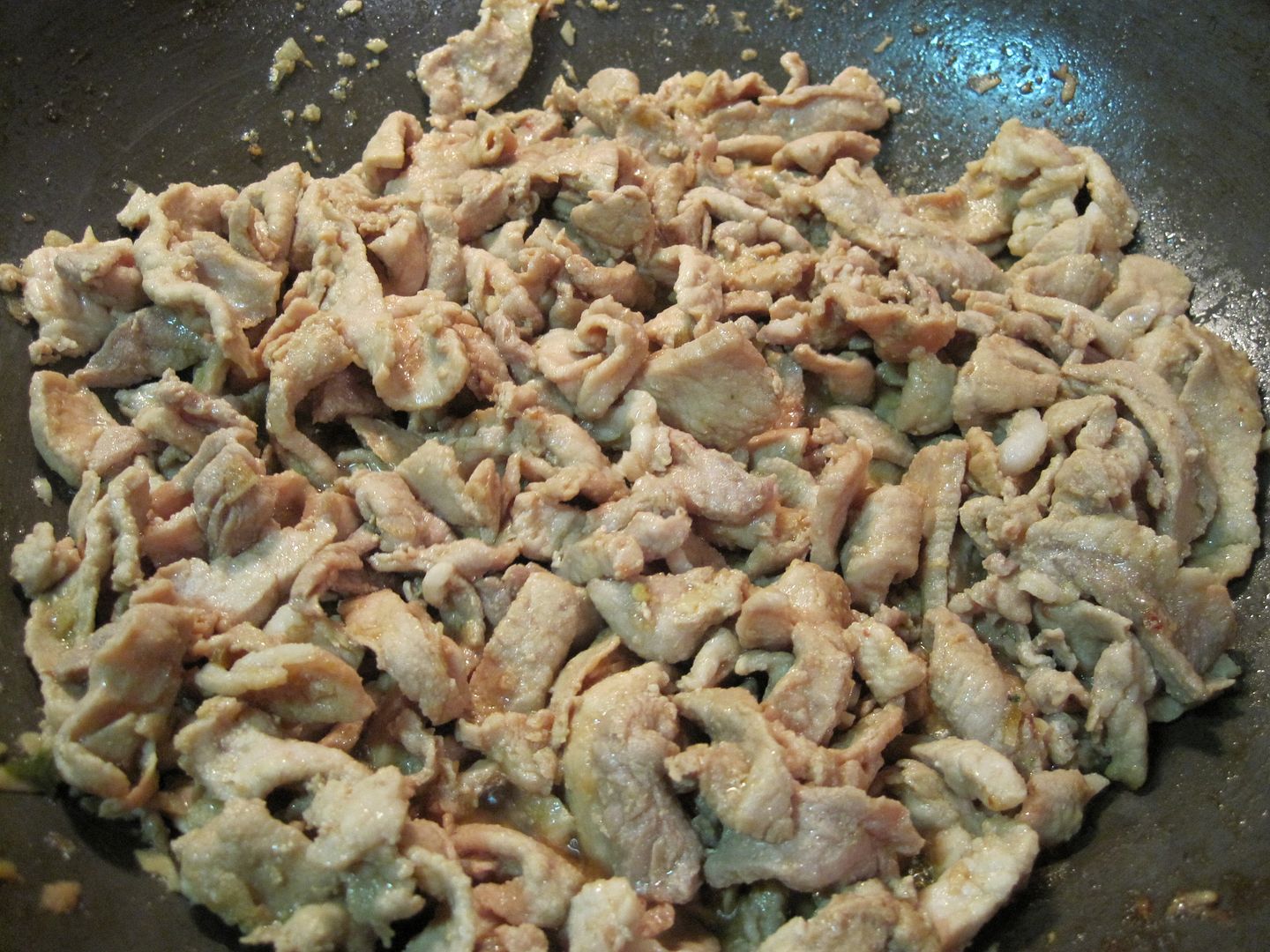 Add the onions and stir fry for another couple of minutes.
Now add the sauce and stir through for another couple of minutes until you can see the sauce start to thicken and smelling delicious. At this point, you can turn off the heat and serve.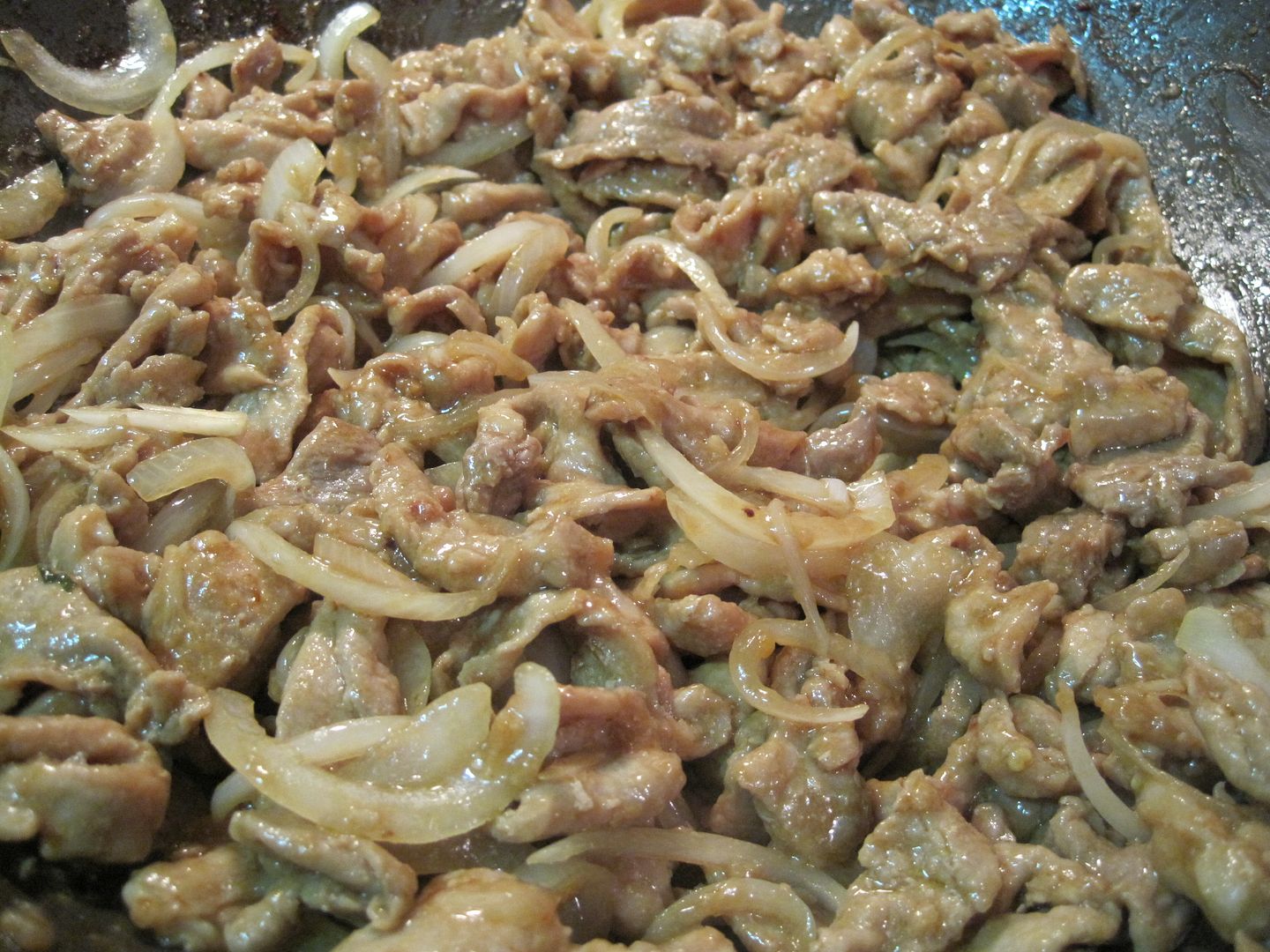 By the way, besides lots of rice, we served this with the sweet potato leaves (kangkong) which were also cooked in garlic and coconut oil. It was a very coconutty dinner and very delicious! It was probably healthy too 🙂
Don't forget to enter the Virgin Coconut Oil giveaway!