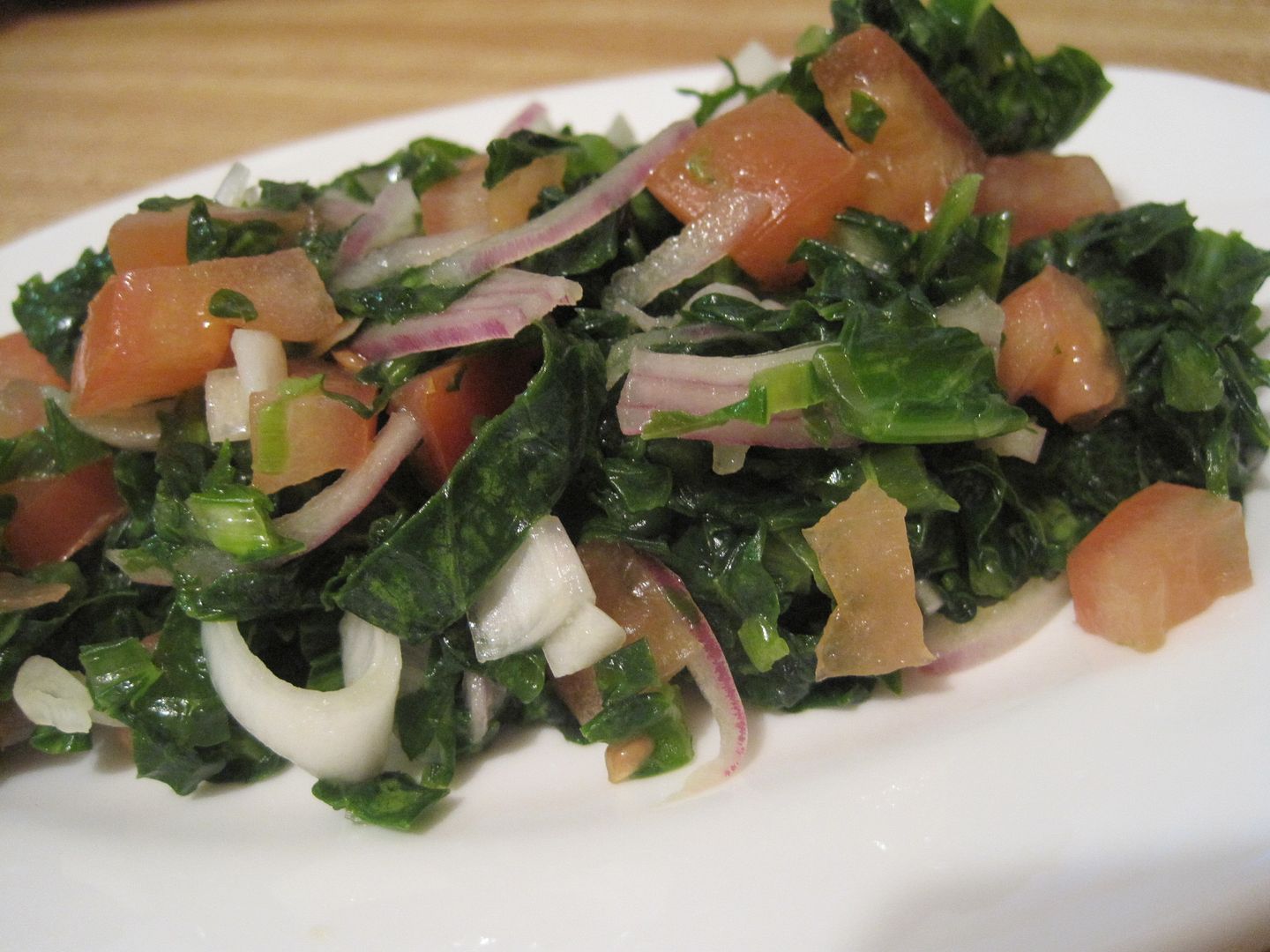 I remember my dad used to eat raw mustard greens with fried fish. All he did is tear them and dip the leaves in fish sauce (bagoong) and that was it! It was spicy and somewhat refreshing at the same time. I wasn't too crazy about it though. To me it was equivalent to biting into an onion. But now, especially that we have our own garden where I can harvest greens anytime I want, I have grown to appreciate the flavors of uncooked or lightly cooked greens; It's something that is totally divergent from how they cook greens here in the south, but I find that it is more suited to my palate now that it has matured from my prejudiced young taste buds.
So with the occurrence of our accidental winter garden, I decided to experiment a bit with the fresh turnip greens from the garden.

First experiment, uncooked greens. I had read somewhere that you can salt the greens and squeeze out some of the bitterness. So for the first try, I decided to try it that way. I picked a large bowl full of greens, washed them and cut them into ribbons.
Here's a bowlful of them, soaking in some salt (about 2 tablespoons coarse salt sprinkled over the greens and tossed):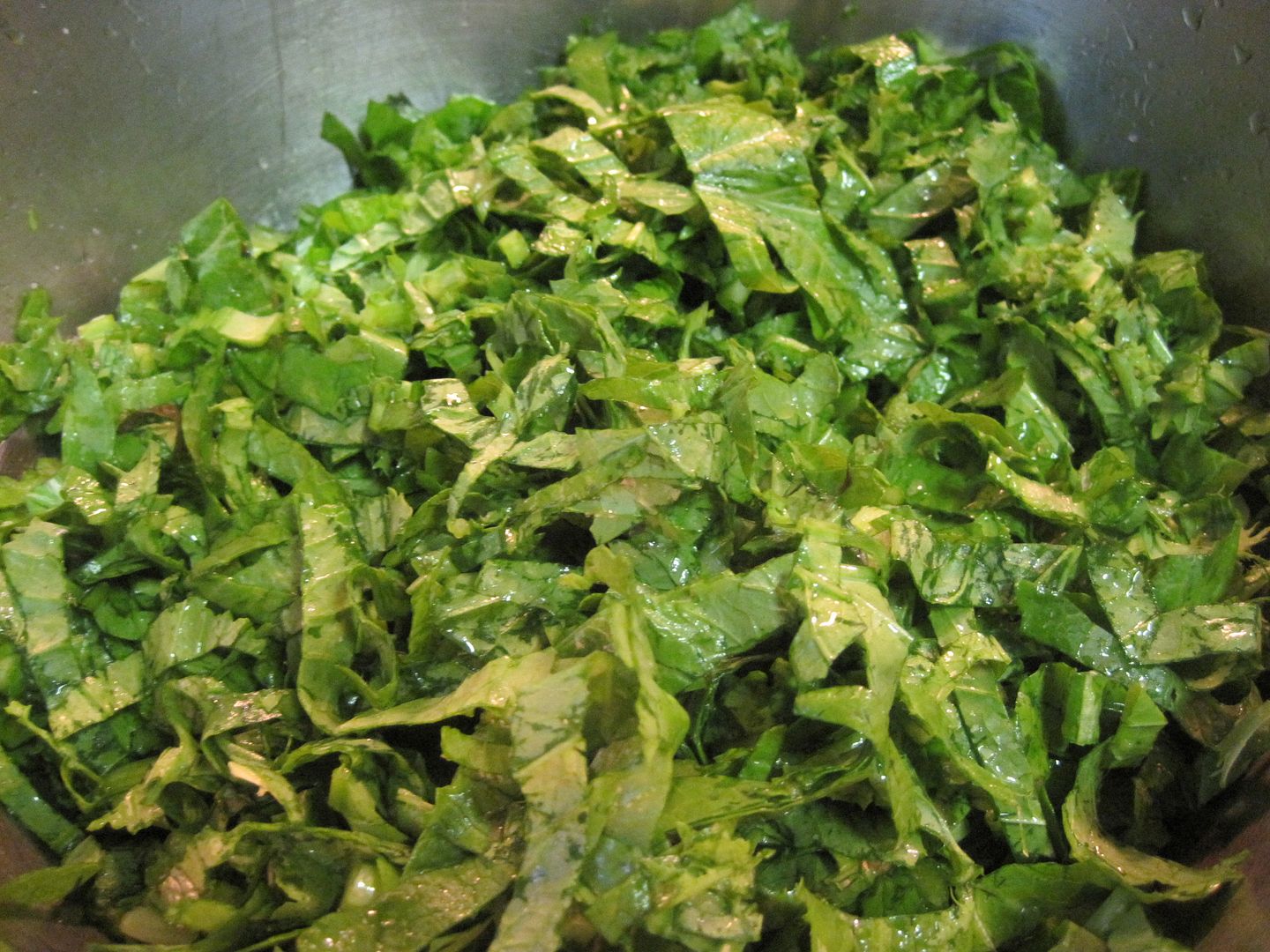 After about a 15 minute soak, take the greens and squeeze out most of the liquid. Don't rinse. Most of the salt will squeeze out and having been soaked in the salt, the greens will have wilted some and will release their bitterness quite readily.
Since they were soaked in salt, you won't need to add anymore. For the dressing I merely squeezed lemon juice over the greens and tossed it with some red onions and tomatoes.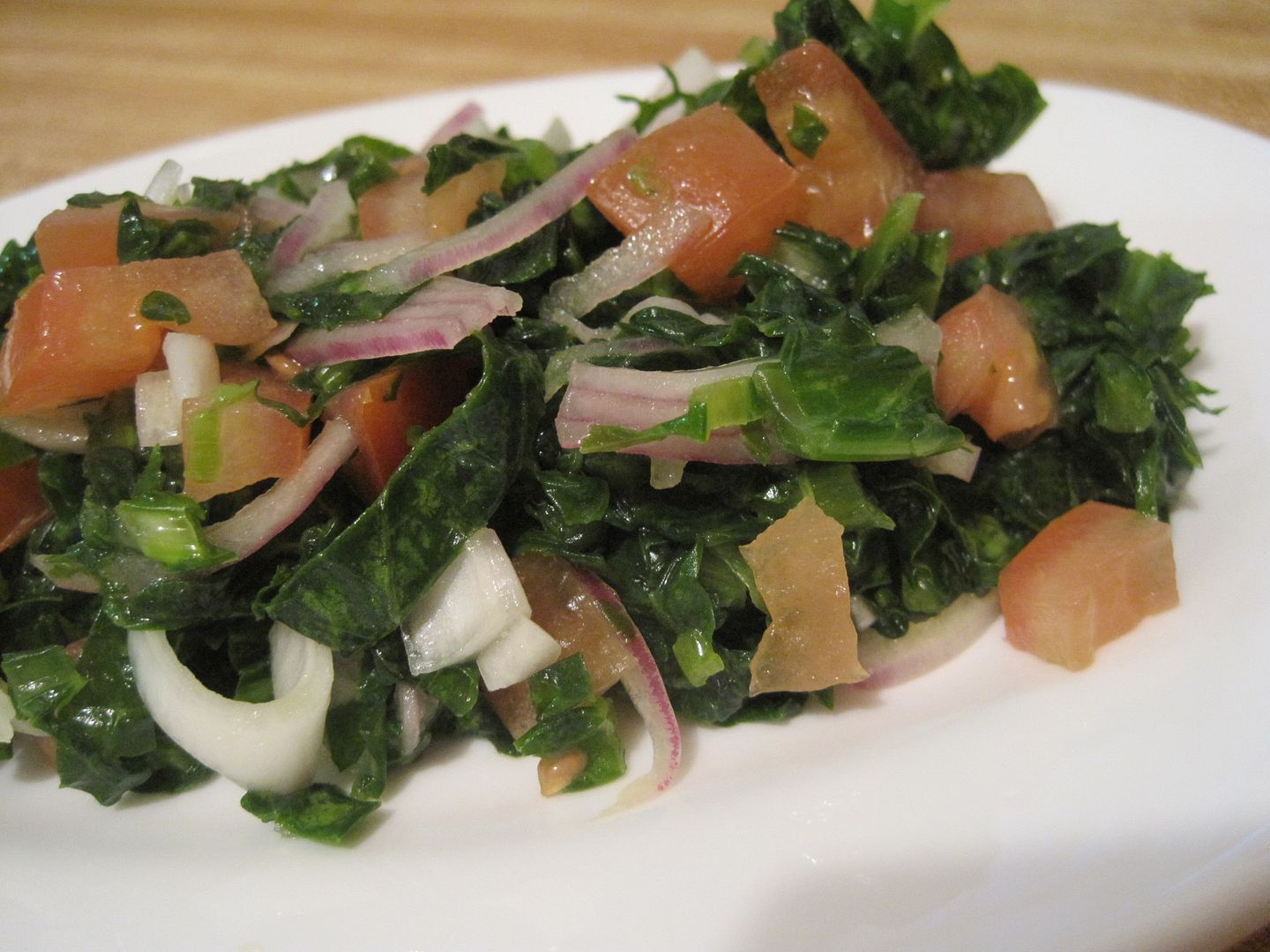 This salad had a very green and refreshing taste; perfect compliment with something fried and fatty. We paired this salad with some fried pork chops and it was a marriage made in heaven!
The cooked version of this salad: COOKED Turnip Greens Salad