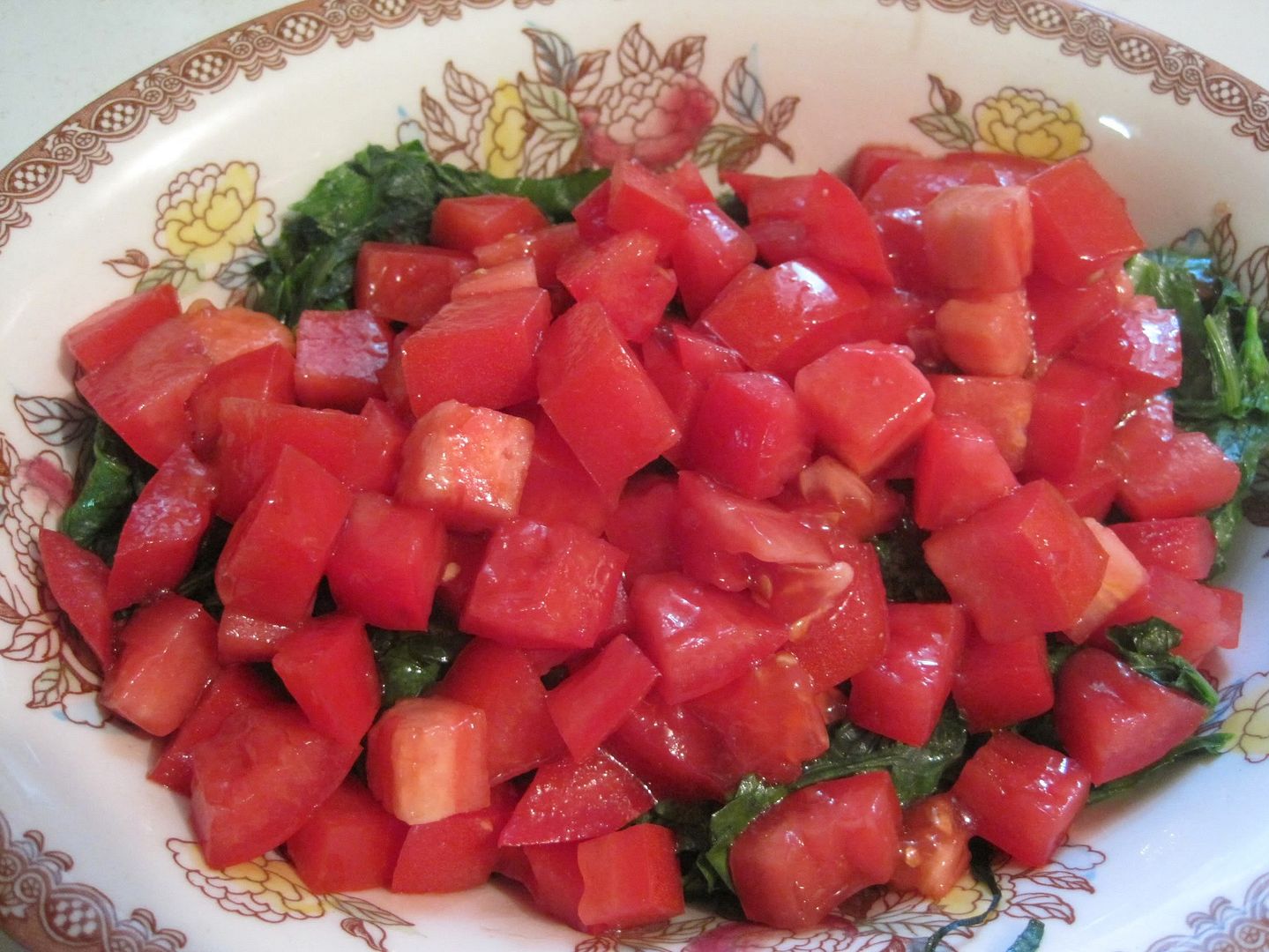 This is the second version of my Fresh Turnip Salad experiment. This time, instead of keeping the greens raw, I briefly cooked them by steaming them with just the moisture from washing them. I cooked them over high heat until they were wilted and most of the water has evaporated. I did not add any seasoning at this point.
After the greens have been cooked, let them cool or rinse them in cool water. I chose not to rinse them though as I felt that rinsing them will get rid of the flavors and vitamins.
The dressing is quite simple for this salad. I diced some tomatoes and tossed it with some lime juice and fish sauce (patis) then poured the mixture over the greens. Very simple!
Now this second version had a decidedly different flavor from the raw version but it was neither better nor worse. It is a matter of preference. As for my own personal preference, I think I need a third version.
I liked both the raw and cooked version that I experimented with. However, with the first version, I was not too crazy about the wilted texture from the salting. I also happen to like the bitterness from the greens and the salting effectively got rid of that. I prefer also the dressing on this cooked version. I missed the taste of fish sauce on the first version. So I think for the third version, which I will now have to wait to experiment on until we get more fresh greens from the garden, I think I will simply cut up the greens and leave them be without salting or cooking them, then top it with tomatoes, onions and the mixture of lime and fish sauce. I think that will give me all the things I appreciated from these two experiments.