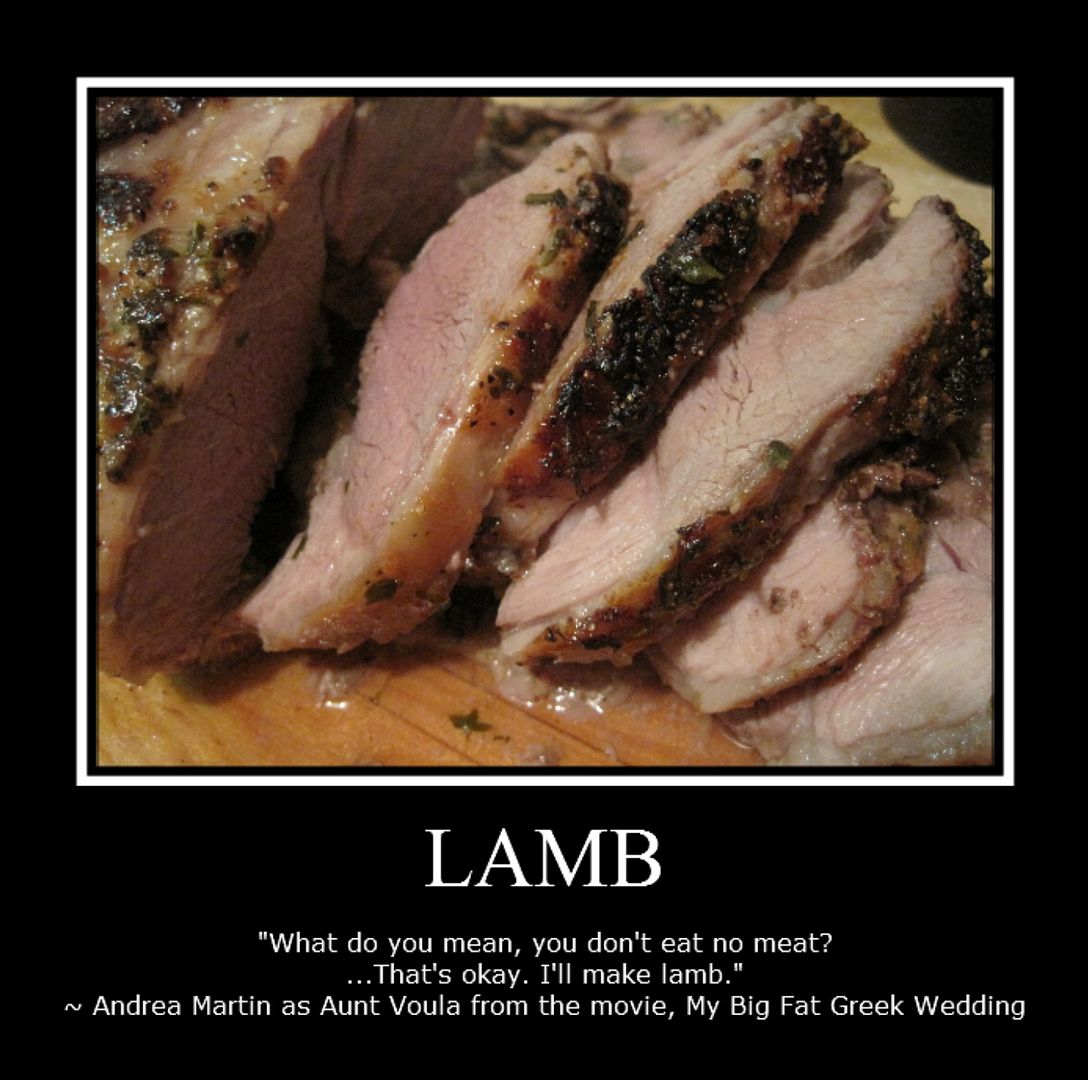 "What do you mean you don't eat no meat? ….. That's OK, I'll make lamb"
~ Andrea Martin as Aunt Voula in the movie, My Big Fat Greek Wedding"
If you would like to join the meme, visit The Healthy Lifestyle for directions.
In the photo: Roasted Leg of Lamb.