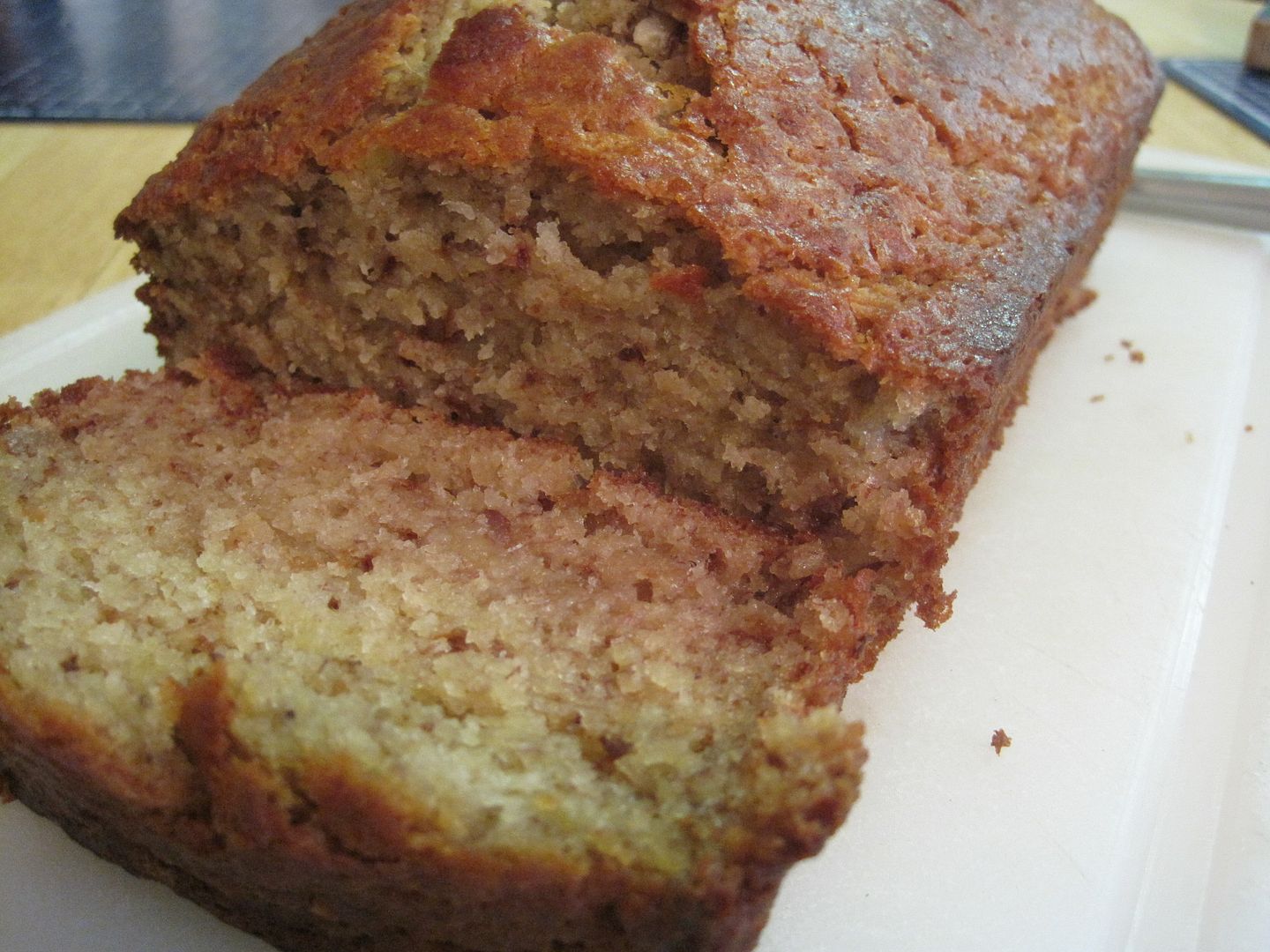 This is the easiest and best Banana Bread recipe we have concocted YET! Why do I love it? First, it's easy. It's all mixed by hand so no need to take out the mixer. Just get a big spoon and a mixing bowl and you're ready to go. For a lazy baker like me, it's perfect!
Here is the recipe I used, culled from several that I've tried before and others found on the internet. By the way, I made this again this past weekend because we had some bananas that have passed their prime. I was on a lazy mode and didn't even bother to use measuring cups or spoons. Just eyeballed everything and it still came out terrific!
INGREDIENTS:
3-4 cups ripe Banans, smashed
1/3 cup melted Butter
1 cup Sugar
2 Eggs, beaten
½ cup plain Yogurt
1 teaspoon Vanilla
1 teaspoon Baking Soda
¼ teaspoon Salt
2 cups all purpose Flour
1 cup of chopped nuts (optional)
Preheat oven to 350 degrees F. Mix all ingredients in a bowl until well blended. Pour into a buttered loaf pan and bake for an hour or until toothpick inserted in the center comes out clean.
Easy, right? You'll be surprised how delicious it is too! By the way, when I know we'll be frosting them, as in when we make them into cupcakes, I've reduced the sugar to 3/4 cup and it is still delicious even by itself.
Although this is our favorite at the moment, here are other banana bread recipes we've posted previously:
"Rotten" Banana Muffin
Vietnamese Banana Bread Pudding
Buttermilk Banana Bread
Banana Cake with Caramel Sauce
Banana Cardamom Cupcakes with Cream Cheese Frosting