On my facebook, I asked for food quotes and my young friend Jordan offered the following for this week's Food Quote meme.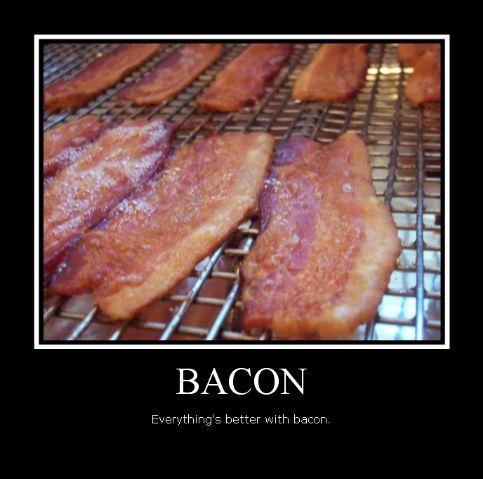 "EVERYTHING'S BETTER WITH BACON"
So true. All you have to do is check out these recipes and you'll see how even the simplest dishes get elevated to the sublime by the addition of bacon. Ahhhh…. BACON!
The Best Way to Cook Bacon
Vietnamese Style Fried Rice with Bacon
Bacon, Lettuce and Tomato Sandwiches with a twist
Succotash – even a medley of veggies taste better with bacon!
Then of course there's Bacon for breakfast
And you just can't deny anything that's wrapped in bacon and fried!
And the simplest of all pasta dishes but also most packed in flavor, Carbonara!