I have been searching for inspiration for an original avocado recipe since I got notice for the Avocado League Blog Tour. But really, how original can one get with an ingredient that, in my opinion, is best consumed fresh and uncooked? I truly love avocado in all it's fresh glory. I just can't imagine subjecting its natural freshness and unctuousness to heat. It just seems so against nature.
So for the "Big Hit" Contest and Avocado League Blog Tour, I offer two very simple recipes that showcases the natural goodness of the avocado. One of the requirements for this contest to to feature, along with the avocado, something that embodies the spirit of their hometown. Well it's kind of hard for me to pinpoint my hometown since I am a California grown Filipino girl who's made Durham, North Carolina her home, my entries for this contest can't help but be an amalgamation of all those characteristics. The winners in this contest will be chosen by vote so get ready to give up your vote for me, ok? I'll be hitting you up if you're on my Twitter or Facebook network. Don't say I didn't warn you!
Oh, and yes, you read that right, I said RECIPES. But they're mini recipes. You can't get too complex with such a natural ingredient after all. So here's a couple of ways we enjoy avocado in our house.

NC BBQ WRAP
One of the things I learned to appreciate after moving to North Carolina is chopped barbeque. It took some getting used to associating chopped pork with the term barbeque as I had always been under the impression that barbeque is something you gnaw on, cut or tear into. If you're not familiar with NC style BBQ, it is simply pork shoulder that is cooked long and low over coals until it is fall-apart tender. Then it is shredded or chopped and dressed in a vinegar based sauce if you're from eastern NC and if you're from the western side, your BBQ will probably be dressed in a tomato based sauce. The eastern type, with vinegar, is the type of chopped BBQ we used in this recipe. Here's what you'll need to assemble your taco/wrap:
NC Chopped Pork BBQ
Tortillas
2 Tablespoons Mayonnaise
1 Tablespoon Sour Cream
1 Tablespoon Green Chili Relish (recipe will be posted separately)
Pinch of Salt
1 Tomato, sliced
1 Avocado, peeled, seeded and sliced
First mix in a small bowl what is going to be your sauce: mayonnaise, sourcream, green chili relish and salt. Mix well.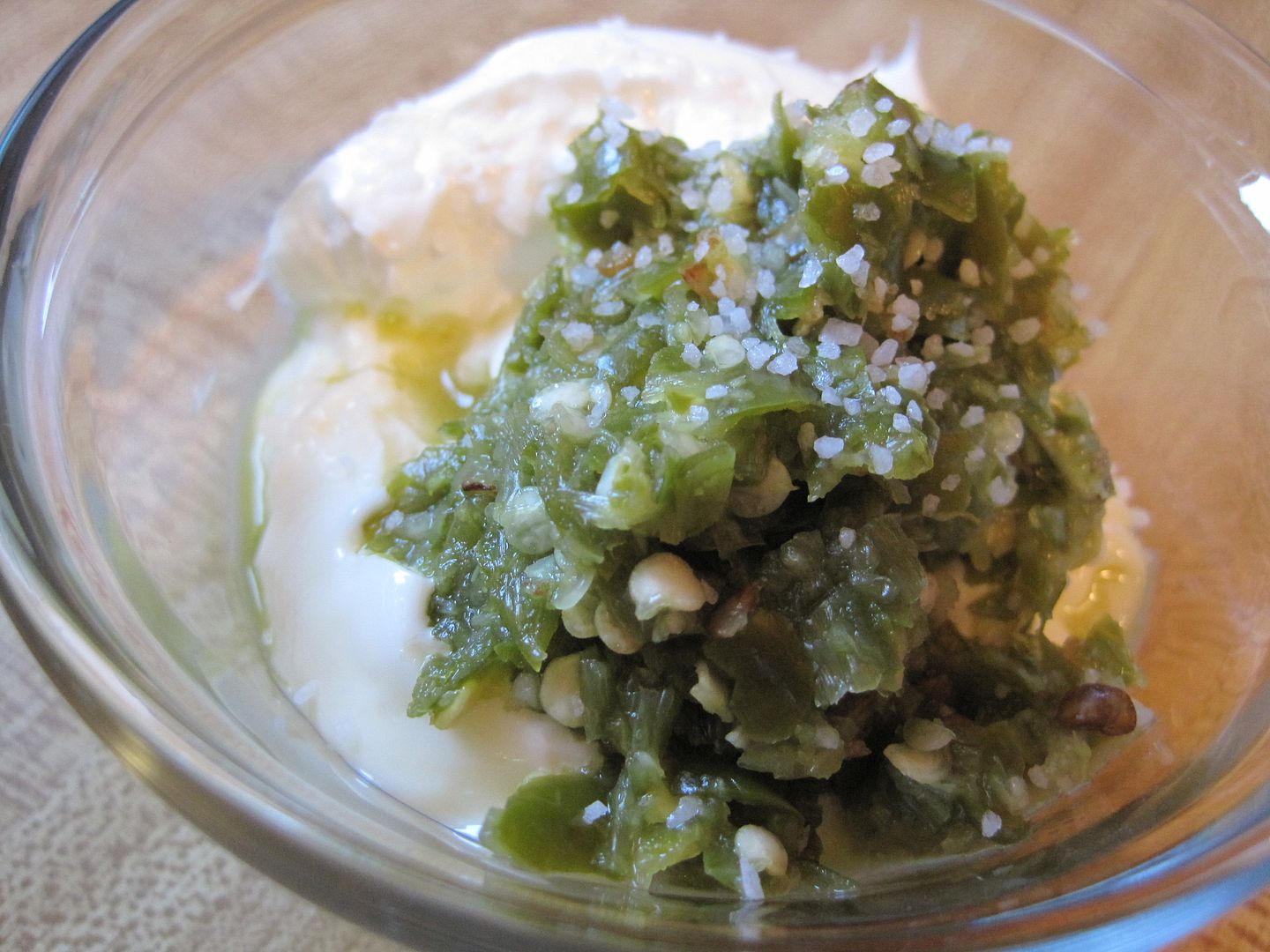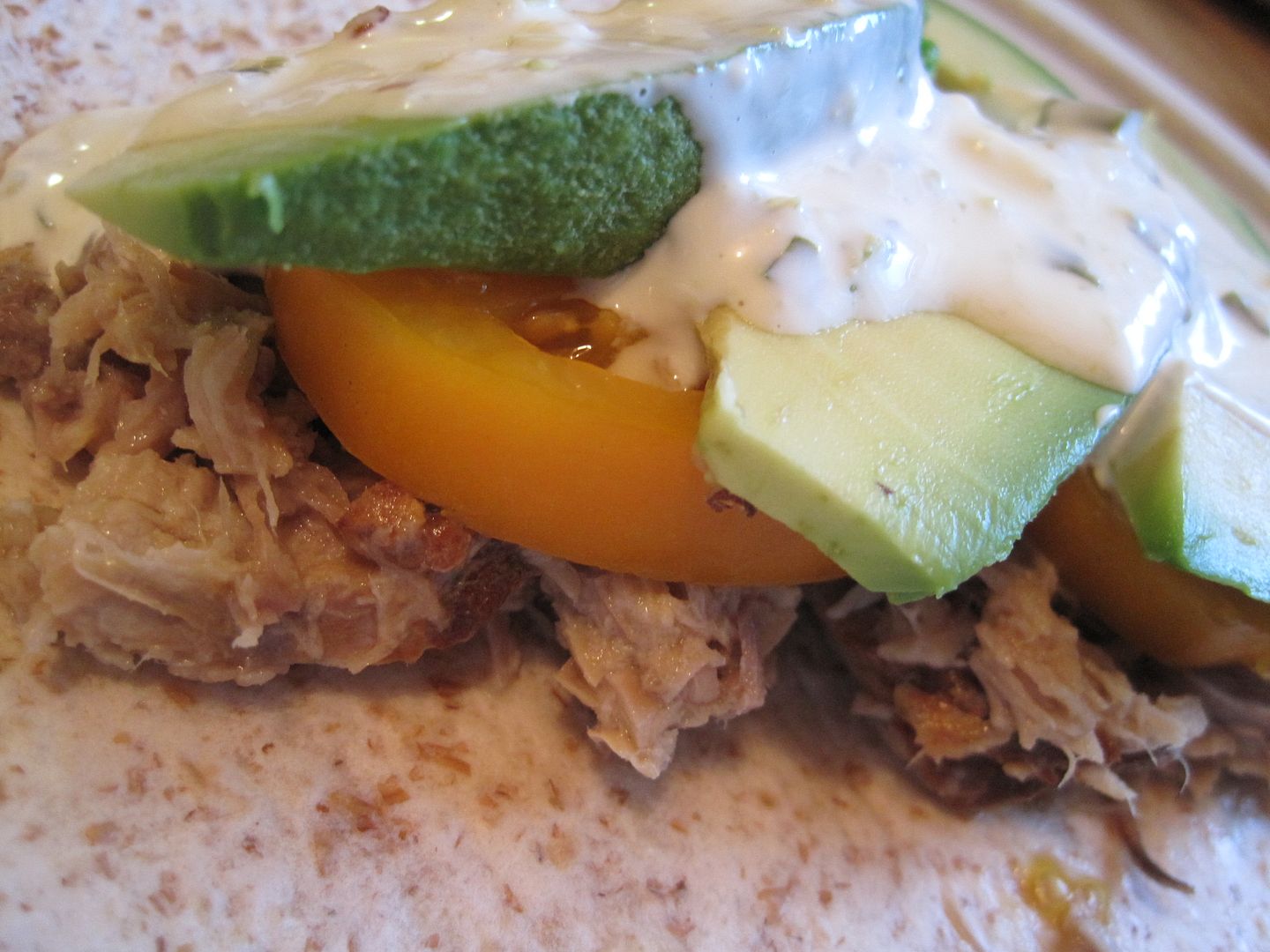 To assemble your taco/wrap: lay a tortilla on a plate and put a desired amount of chopped pork. Put tomato slices on top, then avocado slices. Drizzle the sauce you just made on top of the whole thing, fold up your tortilla and go to it! Simple, right?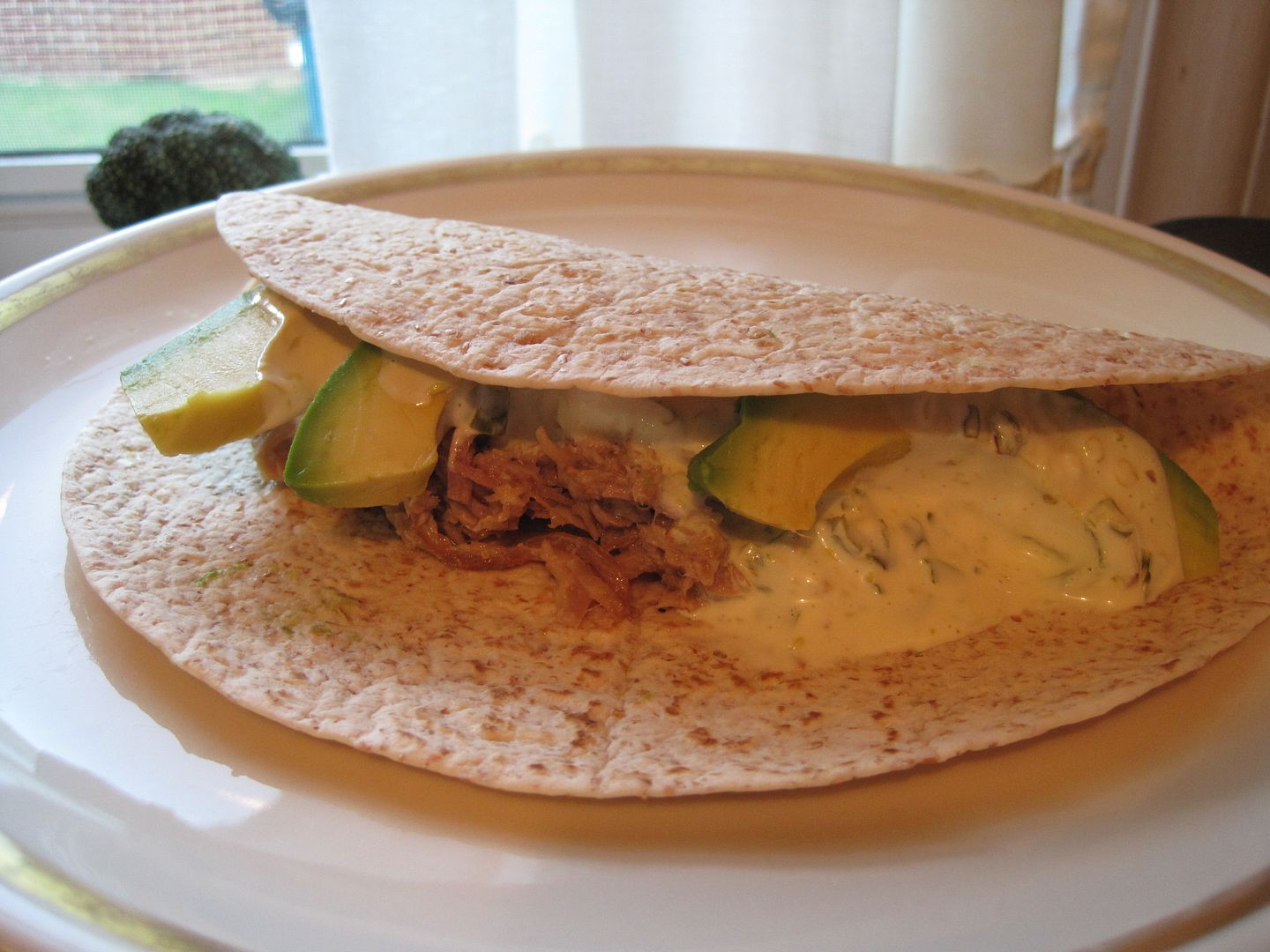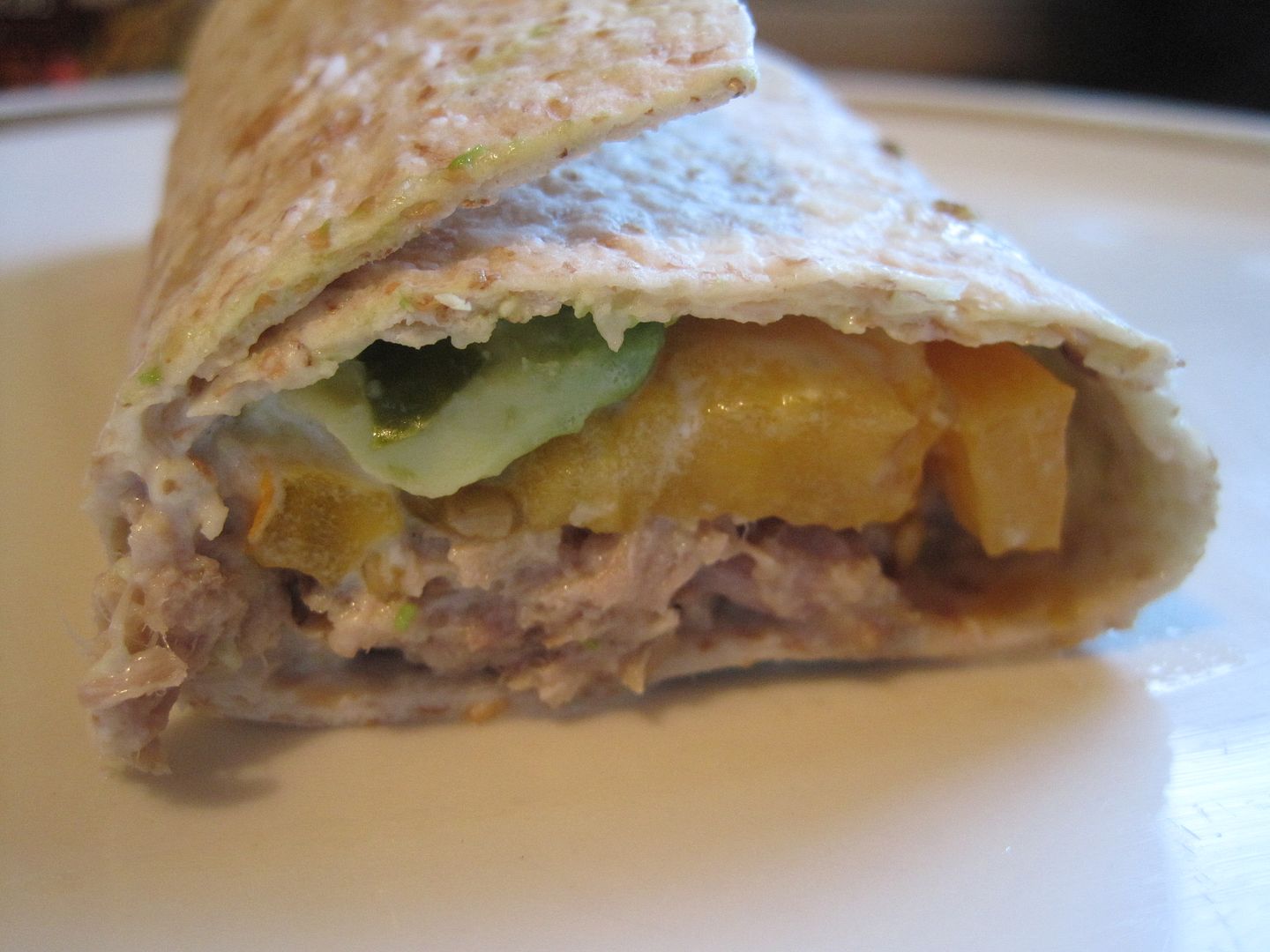 As good as avocado is on salads and sandwiches, one of my favorite way of consuming this fruit is for dessert! You got that right. Most American palates are not used to having avocado as a sweet but I grew up eating it simply with sugar and milk and it's comfort food for me. I'll post the recipe separately for this sweet avocado shake but I thought I'd give you a peek here: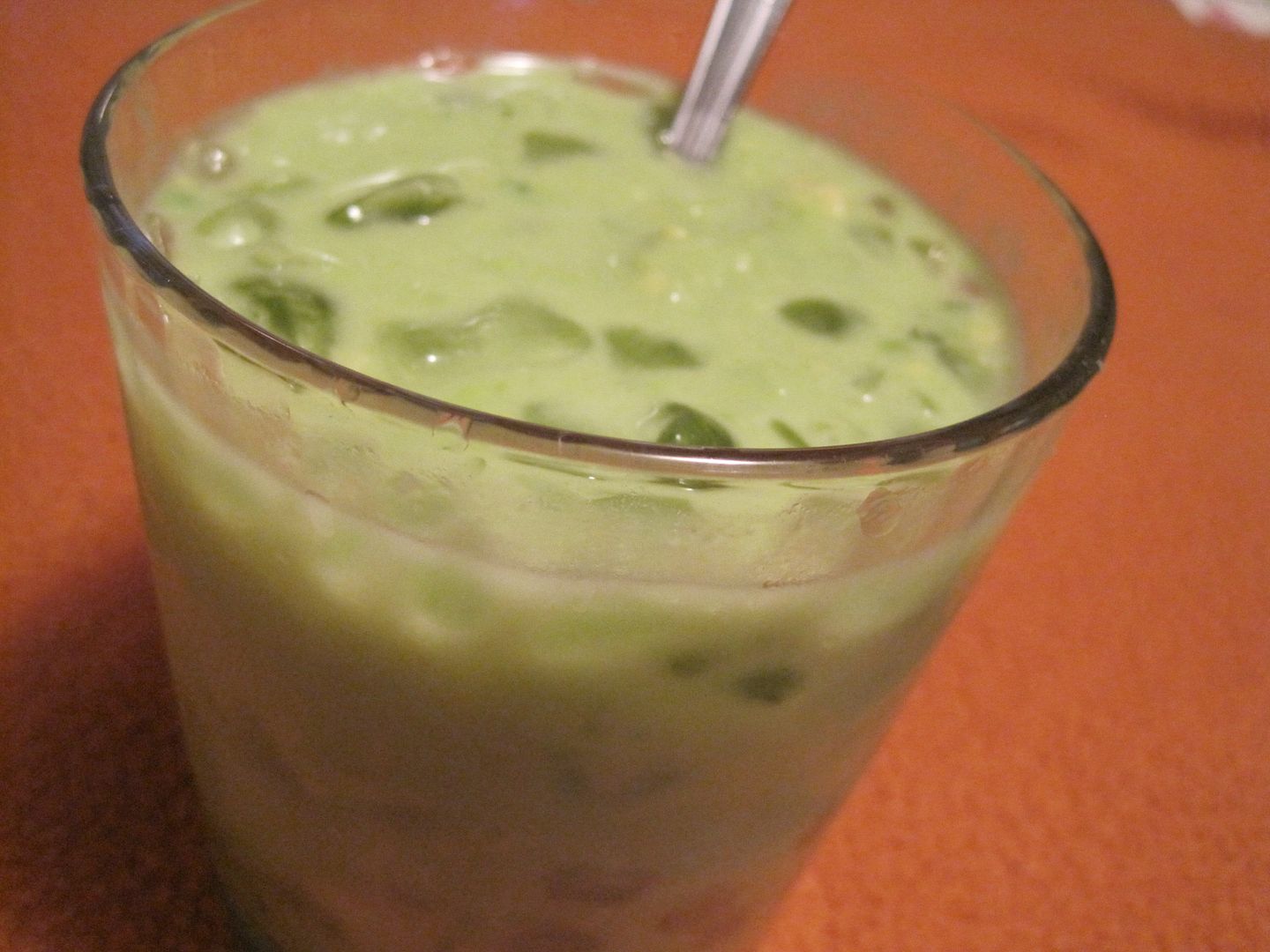 Avocado is a fruit that is highly under rated in my opinion. It is so much better for you than some of its sweeter cousins. It is packed with nearly 20 essential nutrients, including fiber, potassium, Vitamin E, B-vitamins and folic acid. They also act as a "nutrient booster" by enabling the body to absorb more fat-soluble nutrients, such as alpha and beta-carotene and lutein, in foods that are eaten with the fruit.
If you have an avocado recipe that you are just yearning to share, make sure you visit The Amazing Avocado website to submit a recipe.
"I wrote this review while participating in a blog campaign by Mom Central on behalf of Mexican Hass Avocado Importers Association. Mom Central also sent me a gift card to thank me for taking the time to participate."