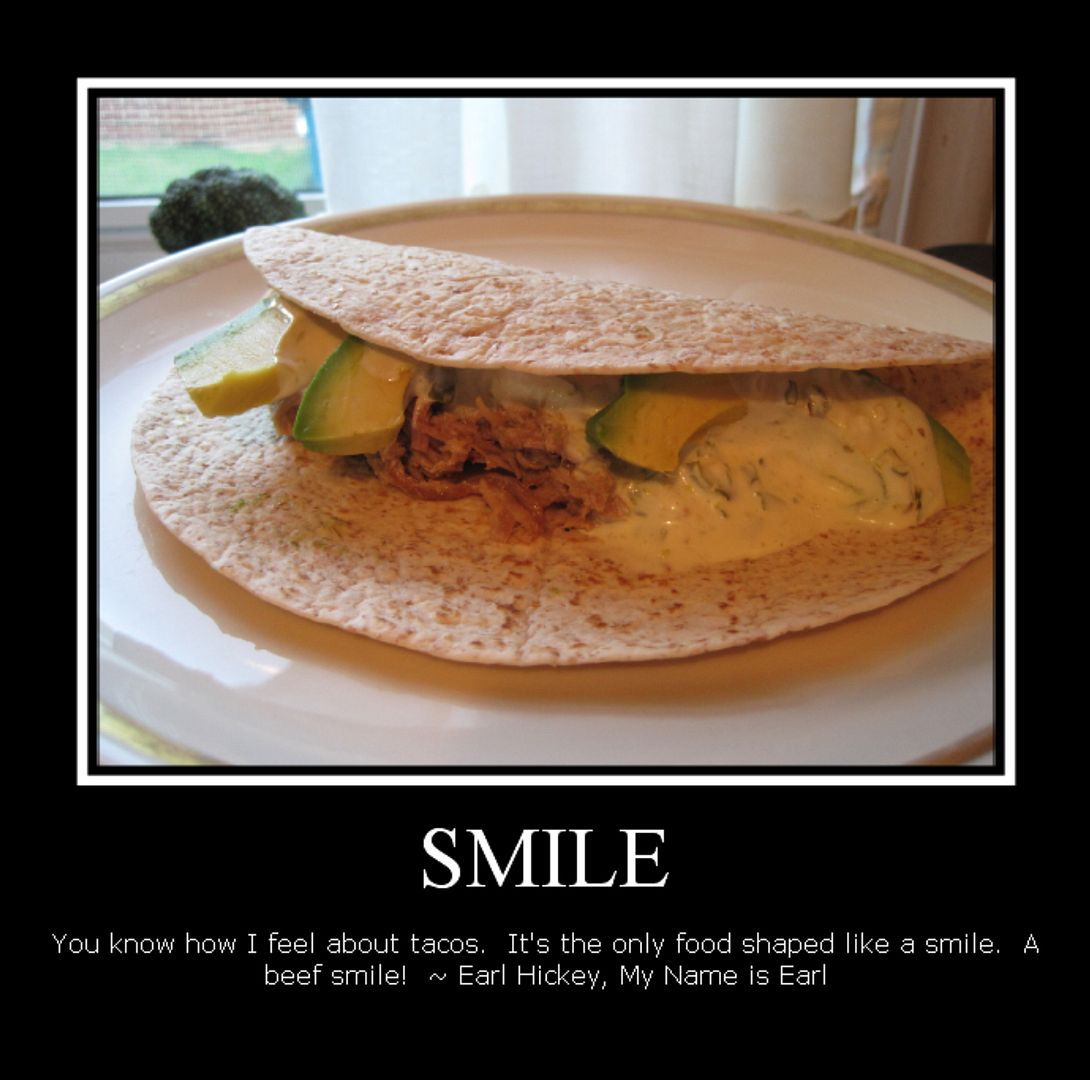 You know how I feel about tacos. It's the only food shaped like a smile. A beef smile! ~ Earl Hickey, My Name is Earl
Nothing puts a smile on my face faster than my favorite food and great company at meal times. What makes you smile?
This is this week's entry for Food Quotes.