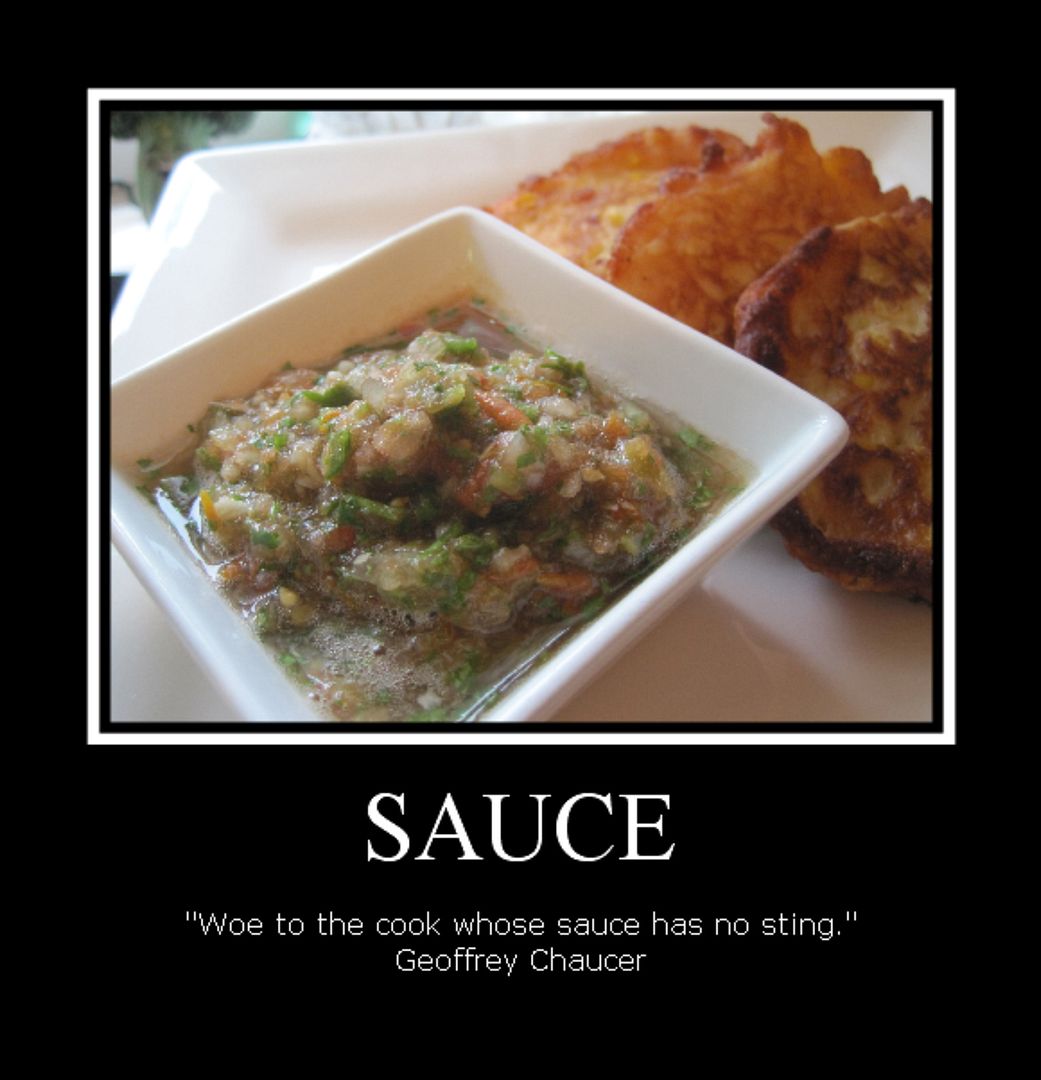 "Woe to the cook whose sauce has no sting." ~ Geoffrey Chaucer
This is this week's entry for the Food Quote meme. This is one of our favorites sauce especially during the summer time when we have an abundance of tomatoes from the garden. It's a very basic and versatile sauce as you can change up the ingredients and proportions according to your taste or for what purpose you intend you use it. The bottom line is, it's just plain ol' salsa, nothing fancy; but don't limit it's use to just a dip for chips. There are so many ways to use it.
The base for this is of course tomatoes. You can add garlic, onions, peppers and whatever herb you like. The obvious choice is cilantro, but you can also add basil, parsley, dill or whatever else strikes your fancy. Instead of cutting everything up in a dice, I have been taking a shortcut and throwing everything in a food processor. With a press of a button, I get my sauce in a fraction of the time. It's a real time saver when you're a working mom like me and don't usually have a lot of time to prepare dinner when you get home from work.
This method of blending tomatoes with herbs and spices is not just good as a sauce, it's also a great timesaver for certain dishes. Here are a few recipes where I used this sauce:
Spicy Sitaw – long asparagus beans in a spicy tomato sauce
Opo Squash in Tomato Sauce – you can temper down the spiciness and use the same base to cook just about any squash
Creamy Tomato Soup – you can use this as a base for this delicious soup
Tomato Gazpacho – for a summertime refresher, you can have this cold soup