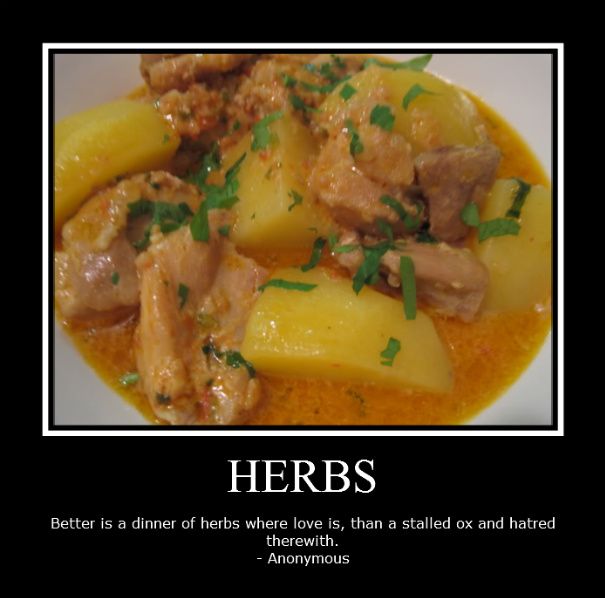 Better is a dinner of herbs where love is, than a stalled ox and hatred therewith.
– Anonymous
This is this week's entry for the Food Quote Meme. I found this photo and I think it may have been a version of the creamy chicken and potatoes. But I lost my notes or just didn't write any down thinking I would remember what I did when it came time to post.
Anyway, back to the quote, it reminded me of my grandparents. They were farmers and they always said something similar; that no matter how simple the meal is, if you are sharing it with people you love and in harmony, it is much better than the best and fanciest meal around. And they were right. Fancy food does not always mean a good dining experience.