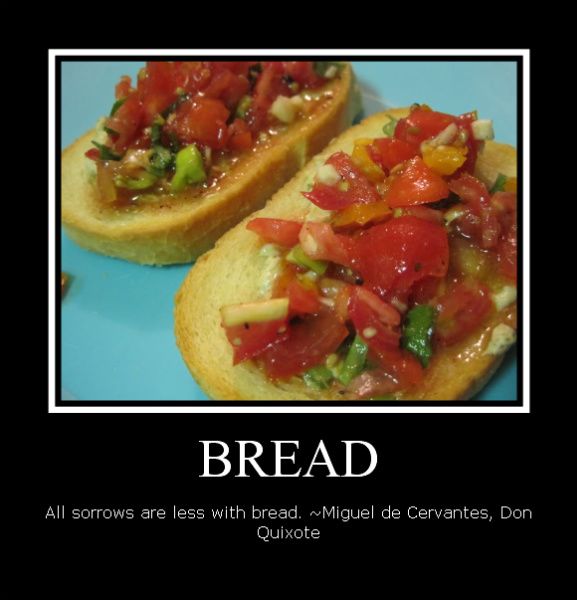 "All sorrows are less with bread. ~Miguel de Cervantes, Don Quixote"
Summer is winding down and the last of the tomatoes are getting ready to be taken off the vine before the frost gets them. It doesn't mean that we can't have a last taste of summer though. This bruschetta was perfect for a light supper when I was too tired to cook, paired with a yummy tomato soup.
This is this week's entry to the Food Quote Meme.