So I made a huge brunch yesterday that just made my husband so happy, my wife meter just went up a few notches higher. He couldn't stop thanking me for the meal all day! 🙂
So if you love a Southern guy who just can't live without breakfast, then you gotta learn to make sausage gravy. Every woman in the South has to learn how to make gravy. It's required even though you're a Filipina transplant like me. lol!
This is the plate that almost made my dear husband nearly swoon: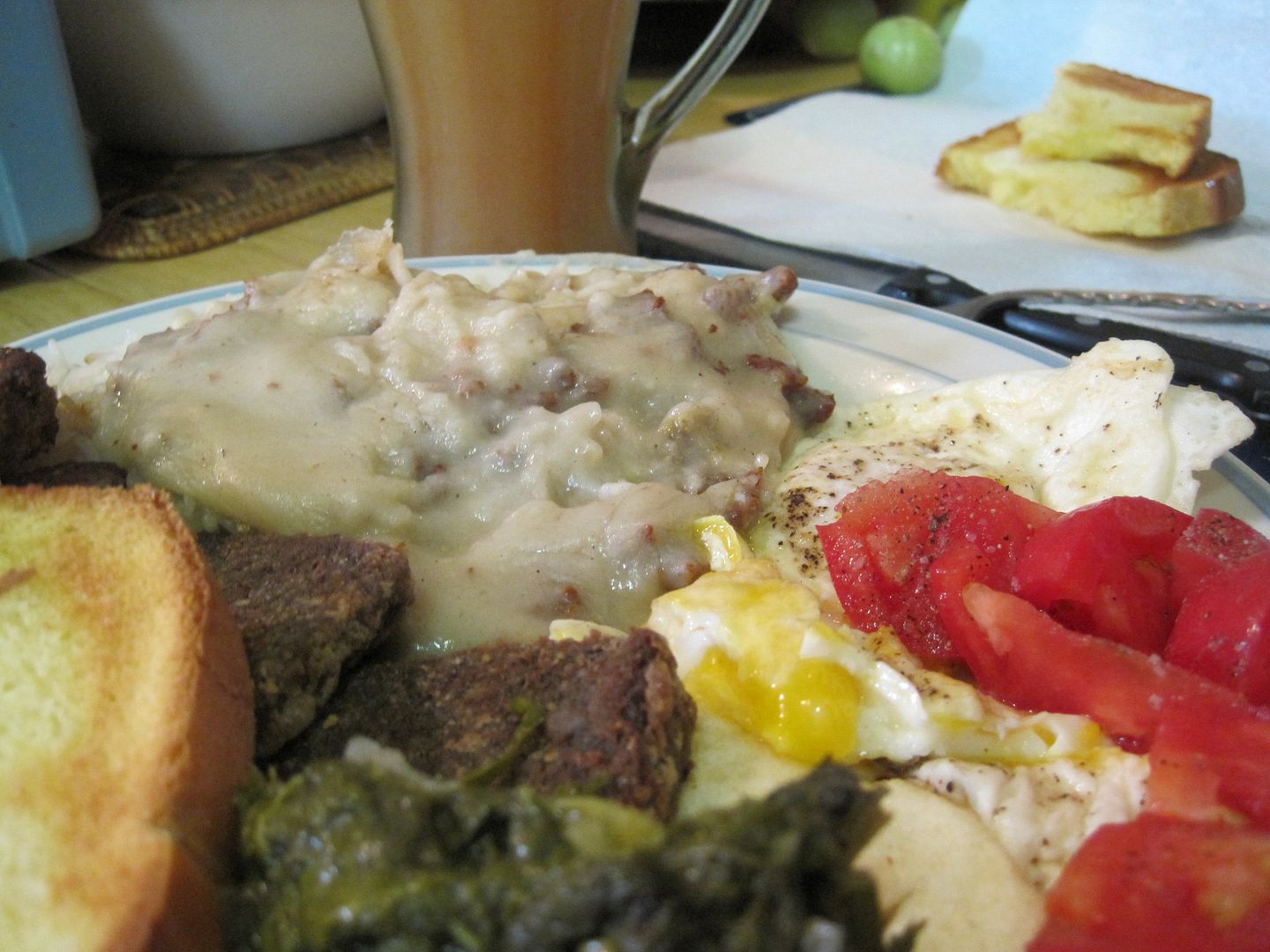 Sausage gravy is typically served over biscuits but since I have to infuse some Filipino food to this Southern table, this gravy was poured over garlic fried rice. I know, the horror!, right? But it made him happy and we don't always eat this way so I suppose it's ok.
So here's how you make Sausage Gravy. I made a small batch (1 cup) just for him so if you need more, just double of triple the recipe.