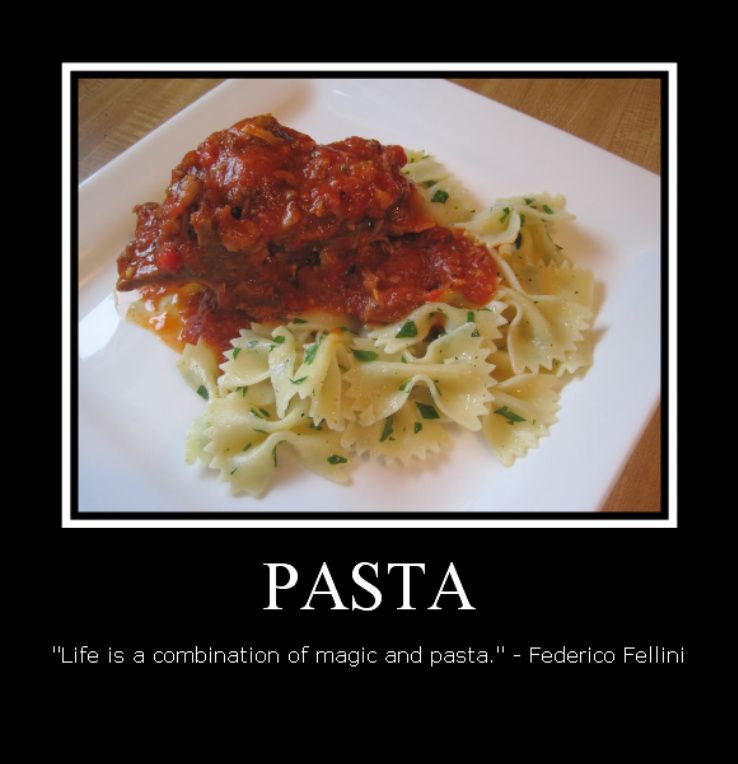 "Life is a combination of magic and pasta" ~ Federico Felini
I never know what I'm going to post for Food Quote Wednesdays until the actual day comes since I always do things at the last minute. It wasn't until this morning when I started seeing food photos on my wall that I realized what day it is! So it seems that today's meme had inadvertently turned into a pasta meme and I'm jumping into the bandwagon.
I found this photo on my photobucket of the neckbones in 'gravy' that I cooked a while back. I will be posting the recipe later as soon as I find my notes.
This was one of the favorite of the girls who were getting tired of neckbones by the time I cooked this. It also helped that I paired it up with pasta and pasta is always a hit at my house no matter how it is prepared.