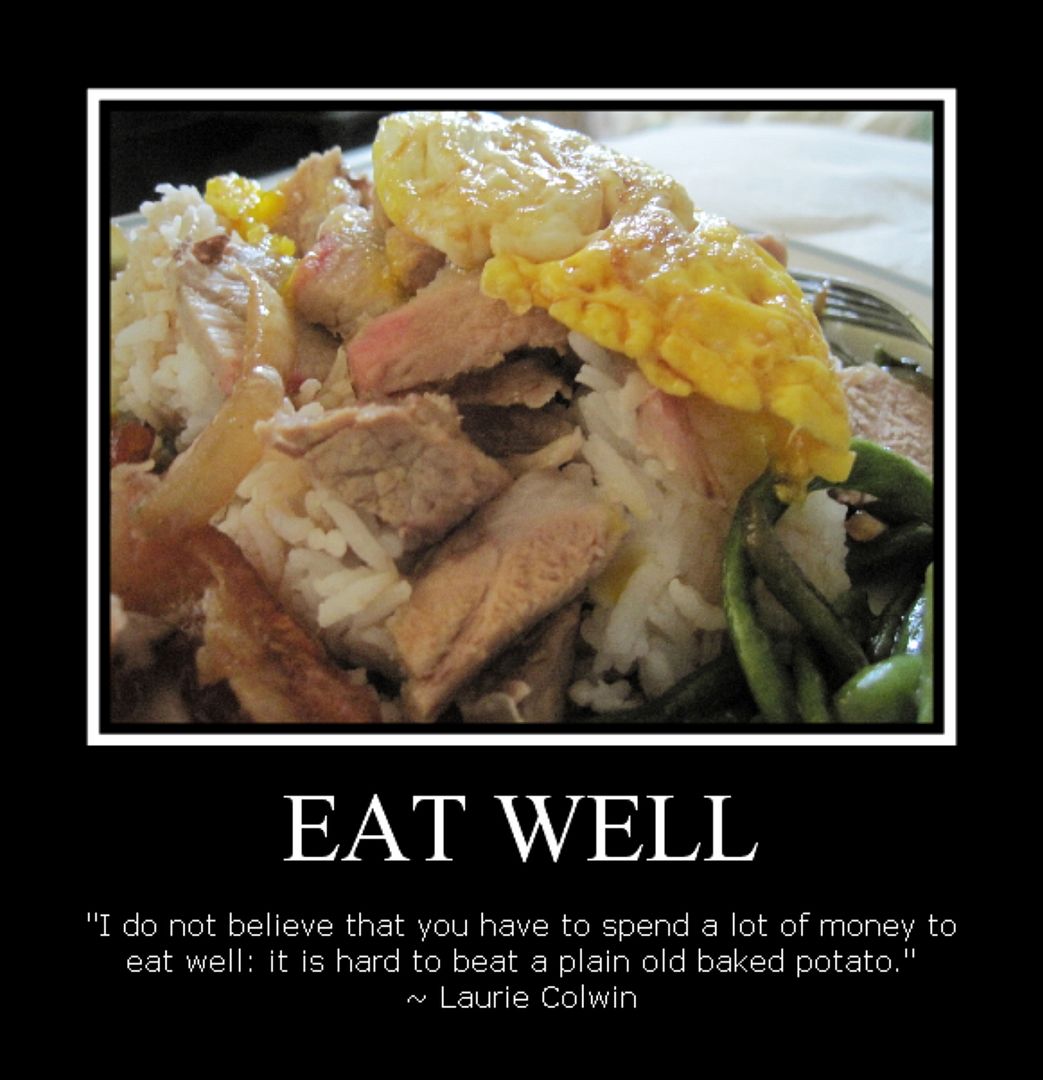 "I do not believe that you have to spend a lot of money to eat well: it is hard to beat a plain old baked potato." ~Laurie Colwin
Or RICE in this case. Nothing beats a bowl full of plain old rice.
My daughter loves the broken rice served at her Vietnamese friend's house and she has been trying to replicate it at home. Broken rice is actually quite plain, it's the toppings that makes it special. As with most recipes, you can vary your ingredients depending on what you have on hand. When my daughter made this batch, I think she used some leftover porkchops and whatever else she found in the refrigerator.
If you would like to know more about broken rice, this site has a wonderful tale about broken rice to go with the recipe. Which just goes to show that sometimes the most lowly of ingredients are the ones that bring us the most good.
This is this week's entry to the Food Quote meme.