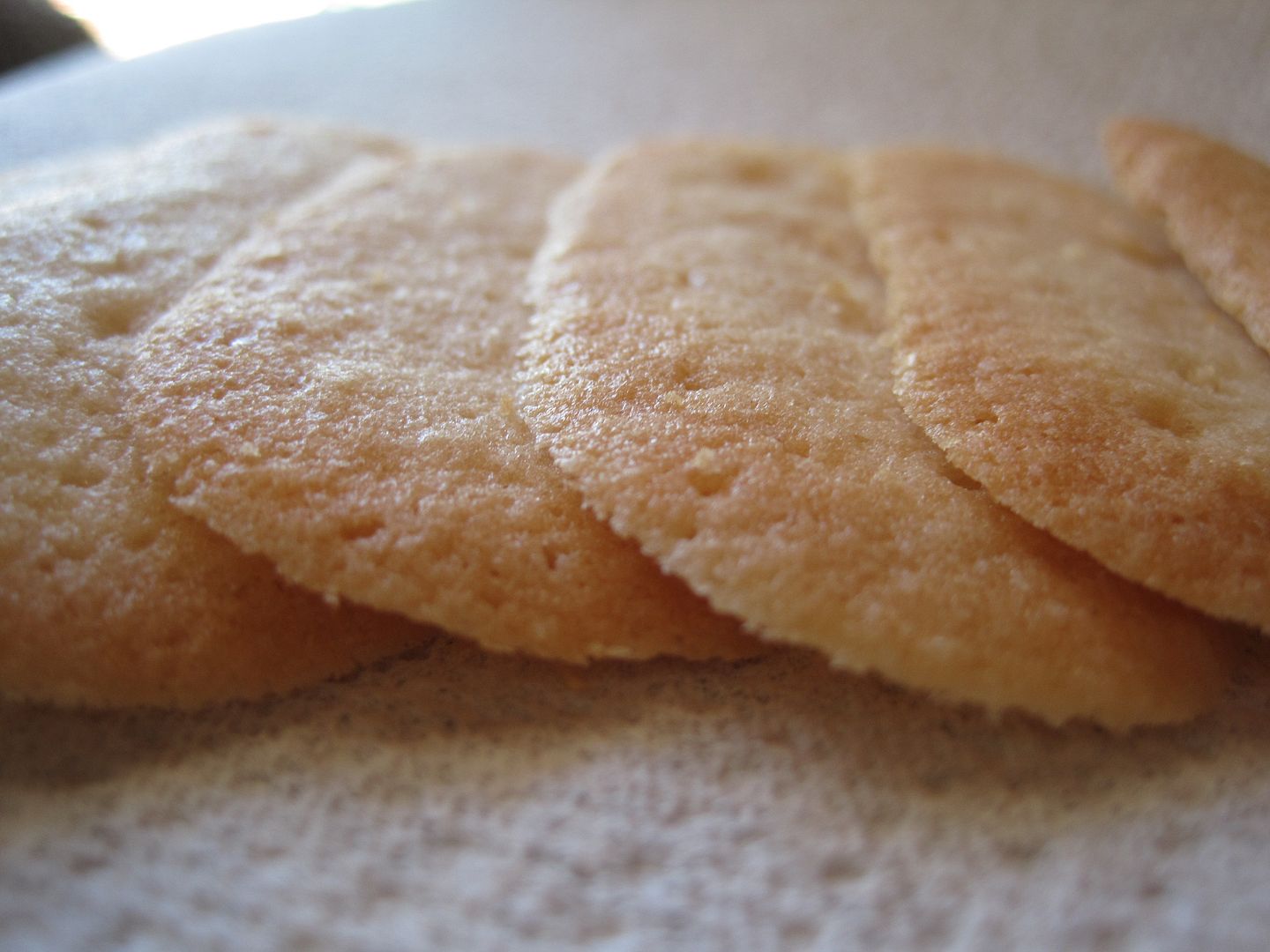 It goes by many names and just about every country has adapted this recipe and made it their own. What it is, is the most delicate, most elegant, melt-in-your-mouth, best ever sugar/butter cookie. I got this recipe from a co-worker a long time ago and she in turn got it from a Dutch cook book. This has been one of the holiday traditions in our house since then and Christmas just isn't the same when we don't make them. Now, the girls' friends have come to expect them too and look forward to the bag of treats that my daughters give to their friends before Christmas break.
This is actually a twin recipe to the Spritjes sugar cookies. Whenever I make a batch of one, I have to make a couple of batches of the other. That's because one recipe uses only egg whites and the other only uses yolks. They are both sugar cookies, but their texture is so different from the other and the flavor us just perceptively different that you will have a hard time deciding which one you'll prefer.
My youngest daughter prefers this one but I think part of it is the pleasure she gets in announcing to her friends that she is giving them Cat's Tongue for presents. So last weekend, she requested that we make these so she can bring them to her friends.
A batch of these Lenguas uses only 3 egg whites while the Spritjes recipe uses 6 egg yolks. So in order to balance things out, I usually double this recipe. This will yield hundreds of cookies, but don't worry that you have too much. They will be gone before you know it and you'll be asked to make more.

This is really a very simple recipe. If you have strong arms, you won't even have to pull out your mixer. But of course a stand up mixer will always make this job a breeze.

Cat's Tongue, Katte Tongen or Lengua de Gato
Author:
Jeanette @ Cooked from the Heart
Prep time:
Cook time:
Total time:
Ingredients
3 Egg whites
2 cups Flour
1 ½ cups Sugar
2 sticks Butter (1 cup) - softened
1 Tablespoon Vanilla
Instructions
Preheat oven to 375 degrees F.
Beat egg whites until stiff then add the vanilla.
In another bowl, measure out and mix together flour and sugar.
Alternately add butter and flour mixture to the beaten egg whites until combined.
Place the batter in a plastic piping bag and pipe out in 1½ inch length by ¼ inch thick. Place them about 2 inches apart as they will expand as they cook.
Bake them for approximately 5-6 minutes or until edges are just slightly browned. (depending on your oven, this may take up to 8 minutes but should not be more than that)
Notes
Let the cookies cool in the pan for about 30 seconds to a minute before lifting them off with a spatula. This will allow them to set a bit and keep their shape. If you start taking them off the pan too soon, they will wrinkle up and fold on you. However, if you leave them too long in the pan and they start cooling, they also have a tendency to stick. So gauge your timing and see what works best for you.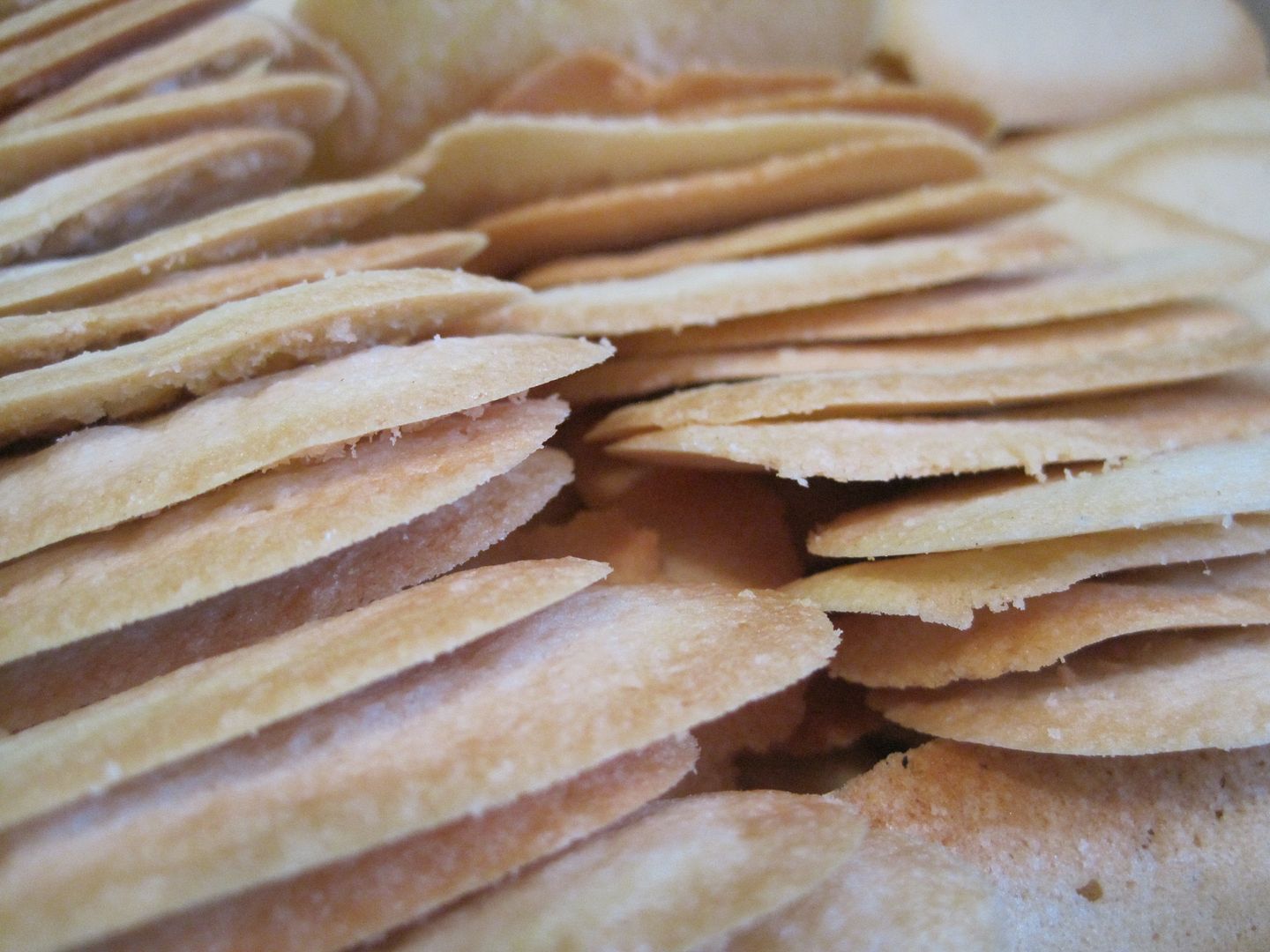 I did tell you you'd have hundreds of them didn't I? 🙂
Here are it's twin cookies, the best sugar cookies you'll ever have: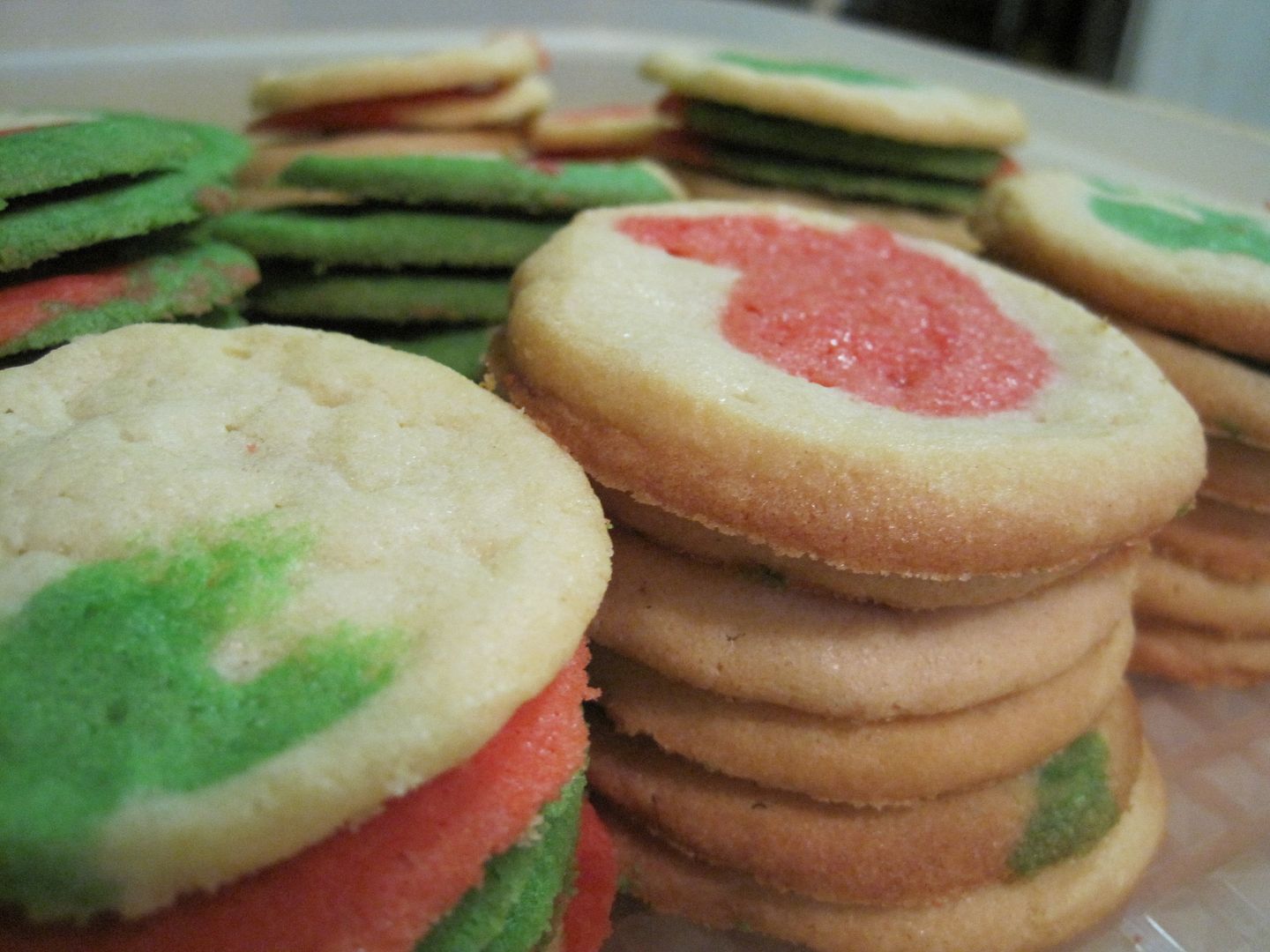 You can click on the image above for the recipe or click on this link for the corresponding sugar cookie recipe.