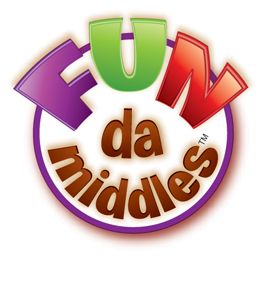 Would you ever admit to loving Twinkies? I would! I've always loved Twinkies and Ho-ho's, Ding-dongs and Sno-balls. But then all that craziness about junk food being bad for you became the rage and all my treats were relegated to faint childhood memories.
Thank goodness to blogging and obsessive foodies, there are now ways that you can make your own home made twinkies, ho-hos, ding-dongs and even snow balls! Imagine that!
But of course my propensity to procrastinate has gotten the better of me again and I haven't yet tried any of the homemade version. So when I saw these Betty Crocker® Fun da-middles™ I knew I just had to try them. And that chance to try them out came sooner than expected thanks to MyBlogSpark who sent me this beautiful cupcake pack which includes a Fun da-middles mix.
If you're wondering how to make these, they are really easy to bake. Just check out this Fun da-middle How-To Video on YouTube.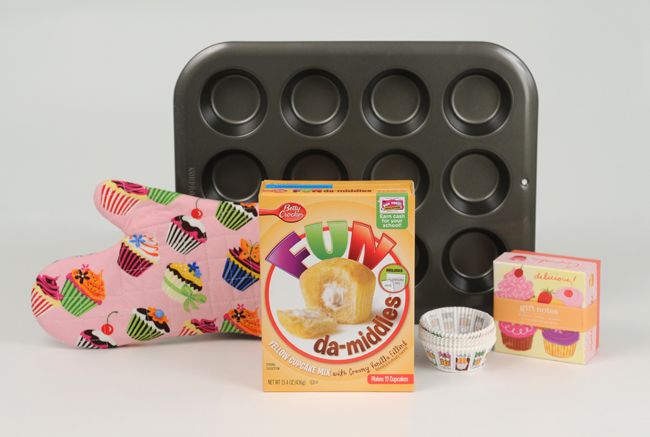 Now you'll have a chance to win this exact same package too. It's really a very fun package, so make sure you enter the giveaway. It's very easy to win, just leave a comment to this post. Here's the details on the giveaway:
GIVEAWAY
Your prize pack will contain:
One sample of new Betty Crocker Fun da-middles cupcake mix
One cupcake pan
One oven mitt
One package of cupcake liners
One box of cupcake gift notes
MAIN ENTRY: LEAVE A COMMENT – What's your favorite cupcake or sweet treat?
OPTIONAL/ADDITIONAL ENTRIES – If you'd like more chances to win, just do any or all of the items below and leave a separate comment for each one that you do.
1. BLOG about this giveaway. A link as part of a list is fine. (worth 3 entries – leave comment 3 times with a link to your blog post)
2. TWEET this giveaway (you can tweet once a day – leave me a comment everytime you do). You can copy and paste the following text:
Enter the Betty Crocker Fun-da-middles GIVEAWAY! http://wp.me/pkVRn-mL #giveaway @jmom @bettycrocker
3. FOLLOW ME on Twitter
4. "LIKE" the Cooked From the Heart Facebook Page
5. SHARE THIS – share this post or another non-giveaway post as many times as you want (leave separate comment each time) on any of the social networking sites listed on the 'Share This' button at the end of this post.
END DATE: This giveaway will end on October 7, 2011 (midnight EST) after which commenting will be closed. Winner will be announced soon after and notified by email. If picked, you will have 48-hours to reply with your mailing address or another winner will be chosen.
THIS GIVEAWAY IS NOW CLOSED
The winner for this giveaway is comment #8 from Kristen G! Congratulations, Kristen!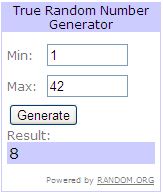 Thank you for entering the giveaway! Here's a little something for you if you didn't win this package. You can start the fun by downloading the Betty Crocker Fun da-middle Coupon here: http://bit.ly/fundacoupon
"Disclosure: The Betty Crocker Fun da-middles product, information, and giveaway have been provided by Betty Crocker through MyBlogSpark."