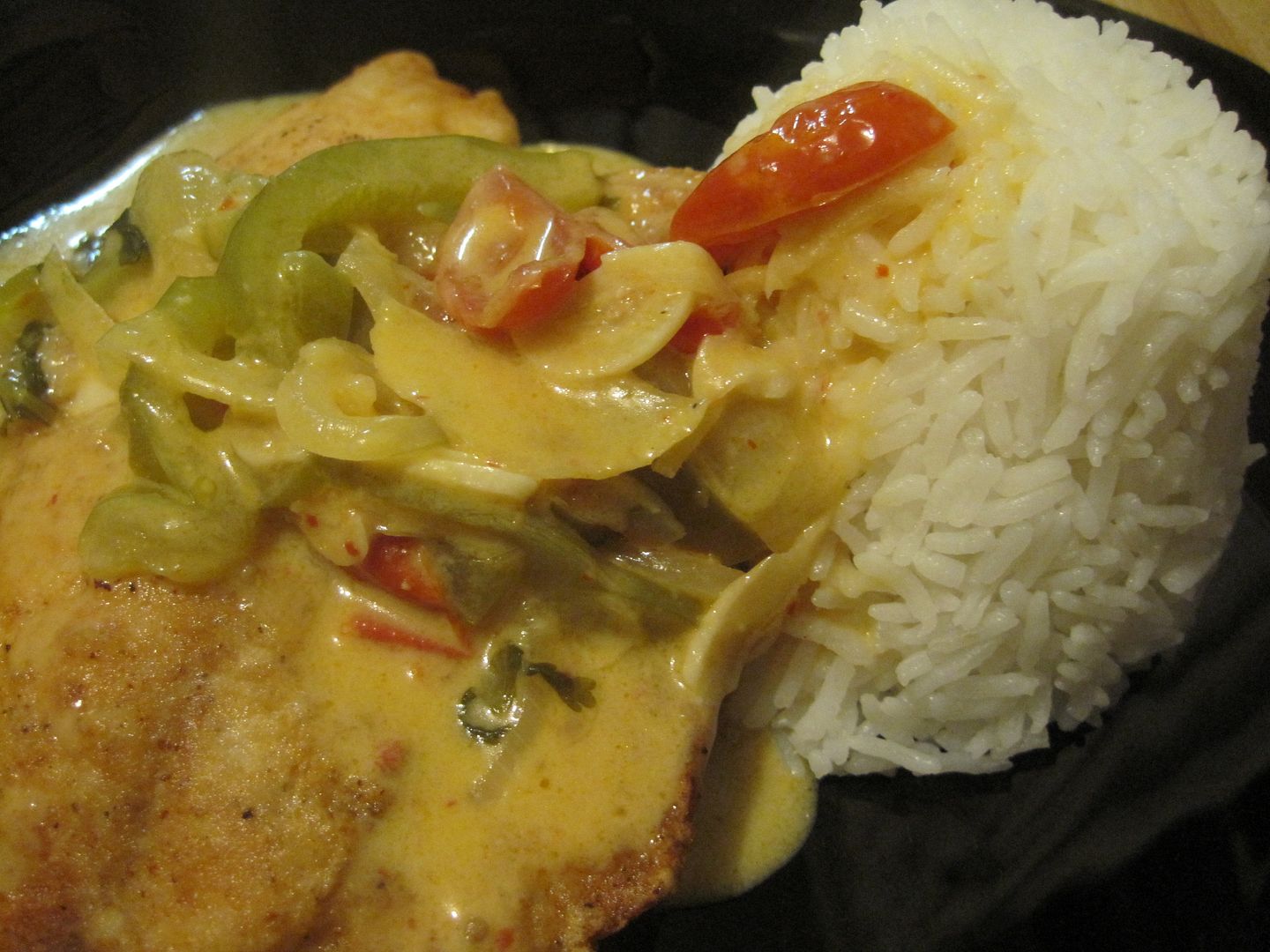 With just three of us at home now, meal times have become a lot simpler and easier. My husband and I love fish but our daughter does not eat any kind of seafood. She leans strongly towards vegetarianism but pure vegetarianism just in not going to fly in our house. Just about everything is touched by one kind of protein or other. This is the type of meal that tries to fill all their wants without me having to cook too many dishes.
The tilapia is simply pan fried and topped with a vegetarian curry sauce that my daughter topped her rice with. She loves curries so she was a happy camper and so was my husband who still had his chunk of protein. 🙂
For pan frying tilapia, there is really no recipe. Simply season it with salt and pepper, dredge it lightly in flout then pan fry it until both sides are nicely browned and cooked through.
The curry sauce is pretty standard too except that this time I added a bit of miso paste to make the flavor more robust.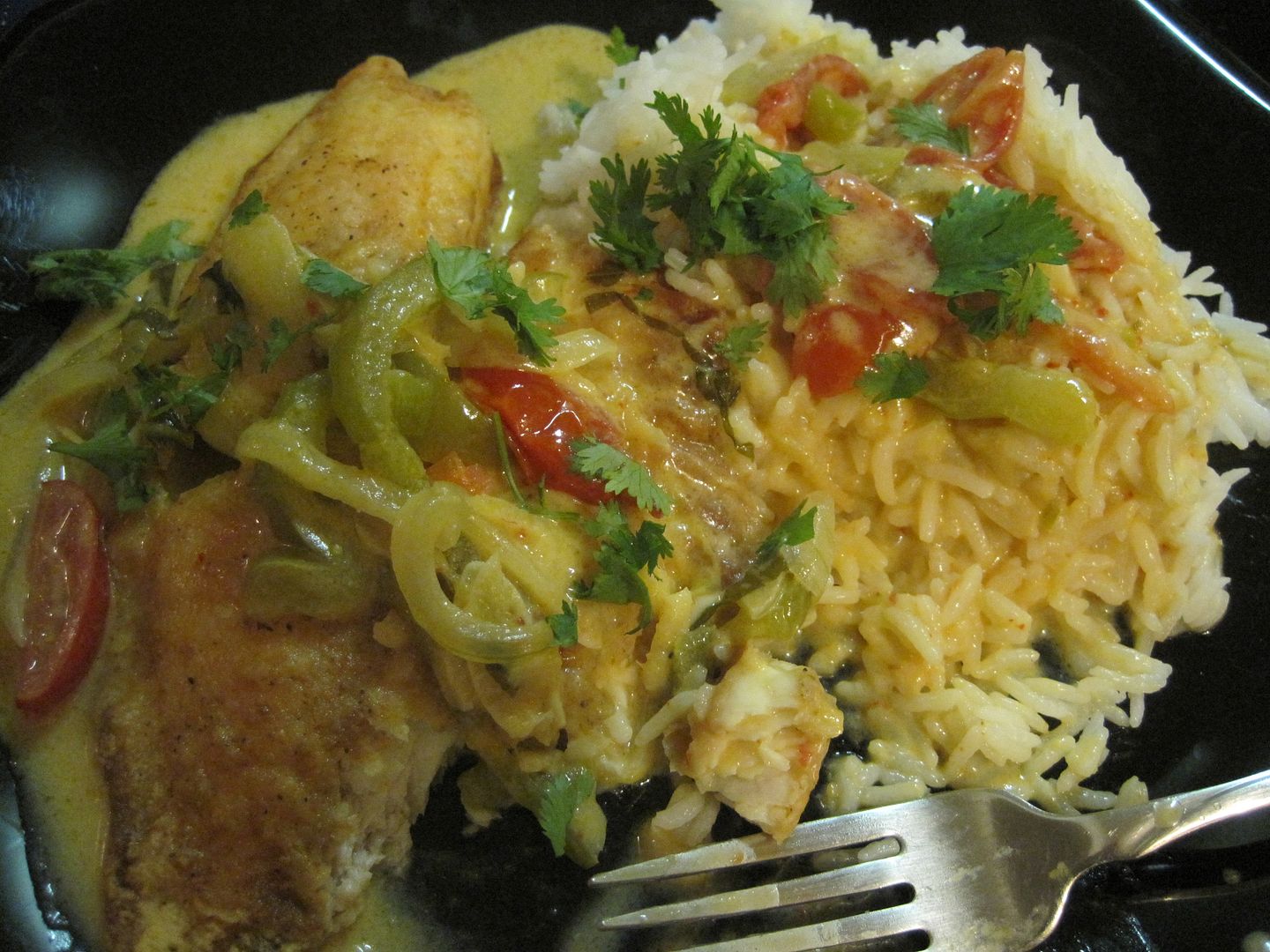 Pan Fried Tilapia with Miso Curry Sauce
Prep time:
Cook time:
Total time:
This is the base for a vegetarian curry. I used only bell peppers, tomatoes and onions on this version, but you can add any vegetable of your choice.
Ingredients
3 cloves of garlic, sliced
1 large Onion, sliced
2 Bell Peppers, sliced into strips
1 cup of Cherry Tomatoes, quartered
1 can (14 oz) Coconut Milk
3 Tablespoons Curry Powder (mild)
1 teaspoon Curry Paste (spicy)
2 Tablespoons Miso Paste
1 Tablespoon Oyster Sauce
1 Tablespoon Olive Oil
Salt & Pepper, to taste
Instructions
Heat olive oil in a skillet and add garlic and onions. Saute' until fragrant, about a minute.
Add curry powder and curry paste and miso paste. Stir and cook for a minute.
Add tomatoes, bell peppers, oyster sauce and coconut milk. Stir and let it come to a simmer. Cook for about 5 minutes.
Adjust seasonings with salt and pepper if needed.
Notes
The sauce should thicken up a bit as it reduces but if you would like it thicker, you can thicken the sauce with a teaspoon of cornstarch dissolved in water.