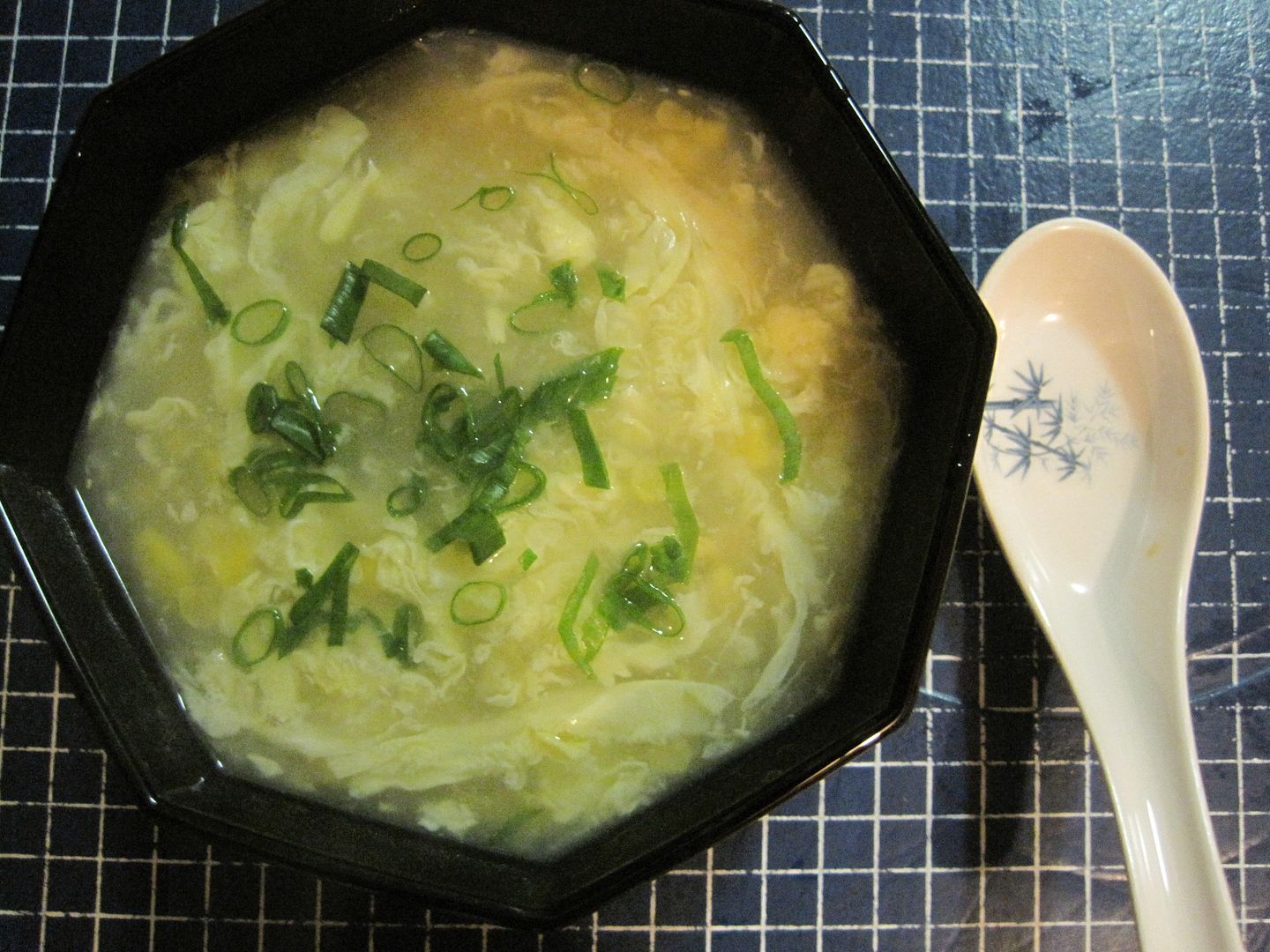 This is the accompanying soup when I made the Chinese braised ribs last week when the Clone was sick. This was all she had of that meal which was a good thing because her dad just about devoured all the ribs!
Anyway, this is a very simple recipe and all you really need is a good, flavorful chicken broth. Luckily, I had plenty of homemade frozen chicken broth. Of course, a good canned broth will work too.
Prep time:
Cook time:
Total time:
Ingredients
6 cups Chicken Broth
1 can of Cream Corn
1 cup Frozen Corn
3 Eggs, beaten
2 stalks Green Onions, sliced
¼ cup Cornstarch, dissolved in water
Salt & Pepper, to taste
Instructions
Combine chicken broth, cream corn and frozen corn and bring to a boil.
Slowly pour in the cornstarch slurry until the soup starts to thicken. You don't have to put it all. If it seems thick enough for your liking, stop.
Slowly drizzle in the beaten egg, stirring slowly while doing so to create nice ribbon like threads of egg.
Adjust your seasonings and serve with a sprinkling of green onions on top.