My two older daughters who have been away to college came home for the holidays which made me one happy momma! It turns out, it also made me on VERY tired momma as I filled one requests after another of their favorite dishes. Predictably, they requested comfort food that we have had over and over again. But I guess that's why they are called 'comfort food'. They always remind us of home and no matter how many versions of it is available out there, there is nothing like the taste that we are used to.
Amazingly, both big girls requested soups. My second daughter, Ambrielle, immediately requested chicken and dumplings with extra dumplings and made by her baby sister who has become the resident dumpling maker for her pillowy tender dumplings.
Baby sister accomodated the request. Did she ever! The pot was overflowing with dumplings!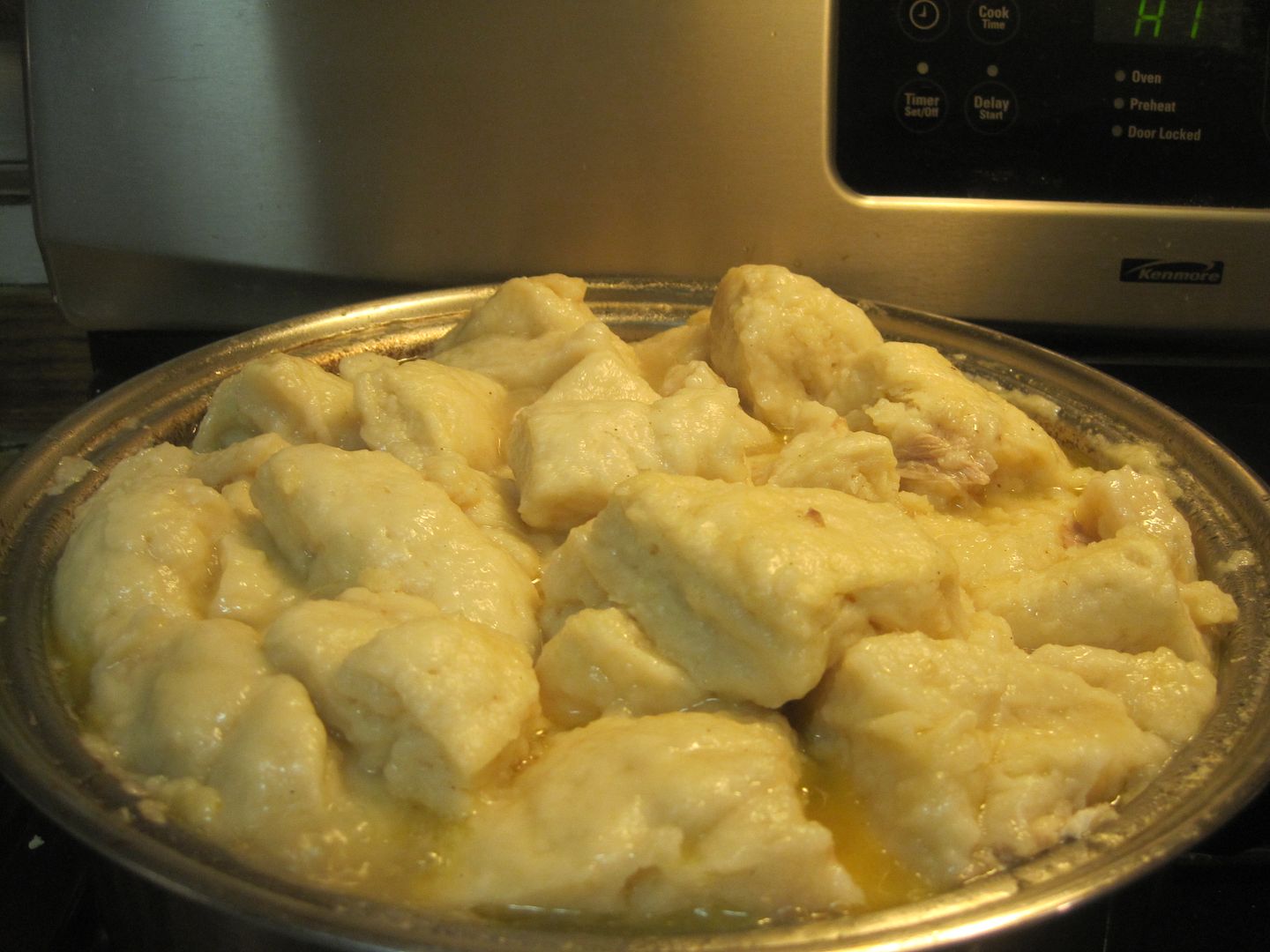 Click on the photo if you'd like the recipe.
My eldest daughter requested any kind of sour soup but when we were in the grocery store, she saw some oxtails and immediately decided she wanted oxtail soup but sour. Well why not? She has also been vegetable deprived so she wanted lots of it! She chose some baby bok choy and daikon radish, and that was one happy girl!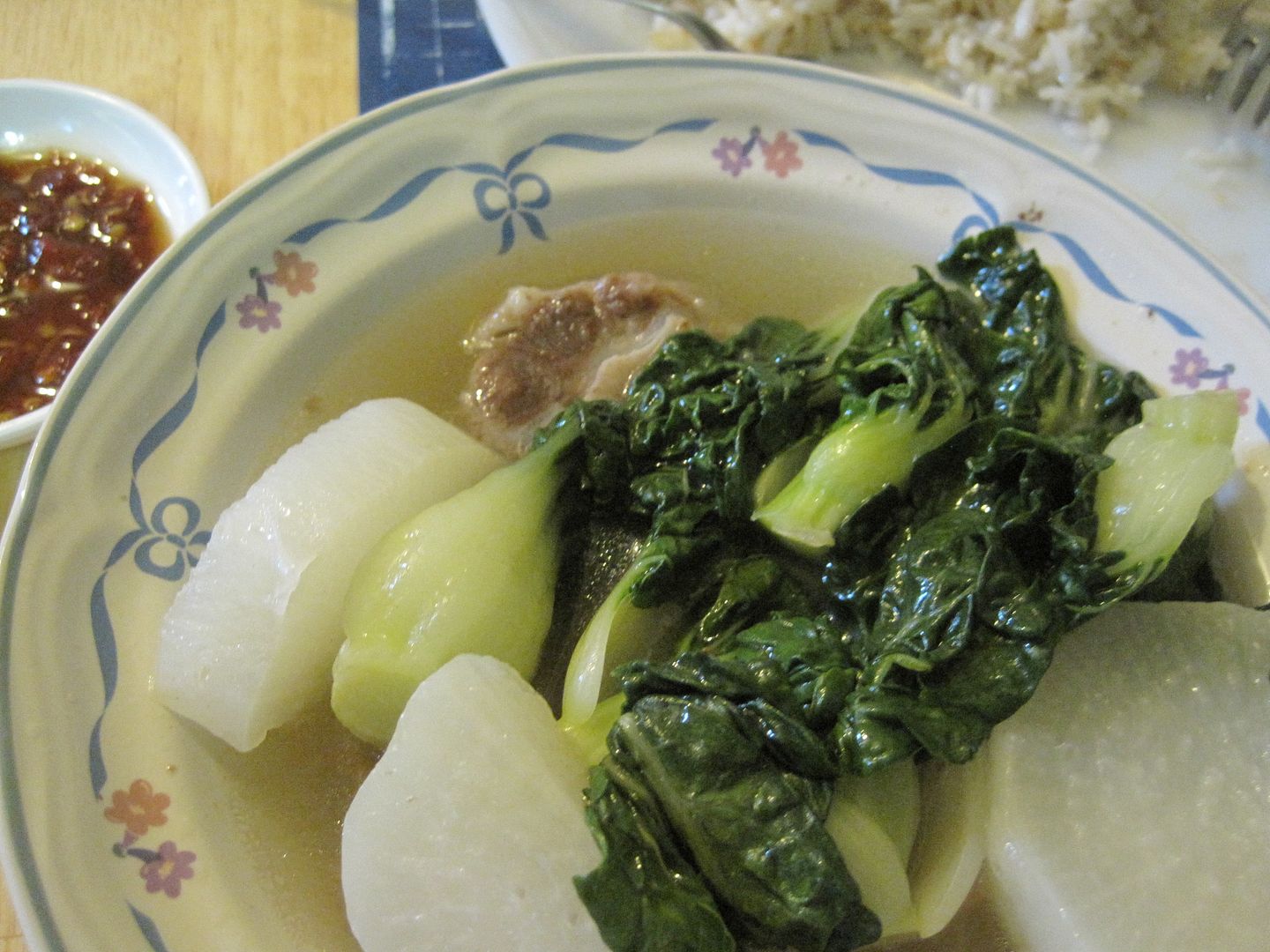 To cook sinigang or sour soup, you can follow any of the recipes below:
Spare Ribs & Vegetables in Sour Soup – you can use this recipe and just use oxtails instead of ribs. If you're feeling particularly daring, or just want more fat and collagen in your diet, you can also try it with fresh pork hocks. Oh, sooo good!
If you're more into seafood, you can try this sour soup with shrimps or fish or any other seafood you would like.
We use the sinigang mix found in most Asian markets to sour our soups with and there is even a variety with miso that is very good. It's what we used for the Shrimp and Vegetables in Miso Sour Soup (Sinigang sa Miso).
One version of sour soup that my daughter can readily prepare at school is this dressed up Sour Ramen Soup. She brings a ready supply of ramen noodles anyway, just add a bit of the souring mix and some vegetables, and she good to go!