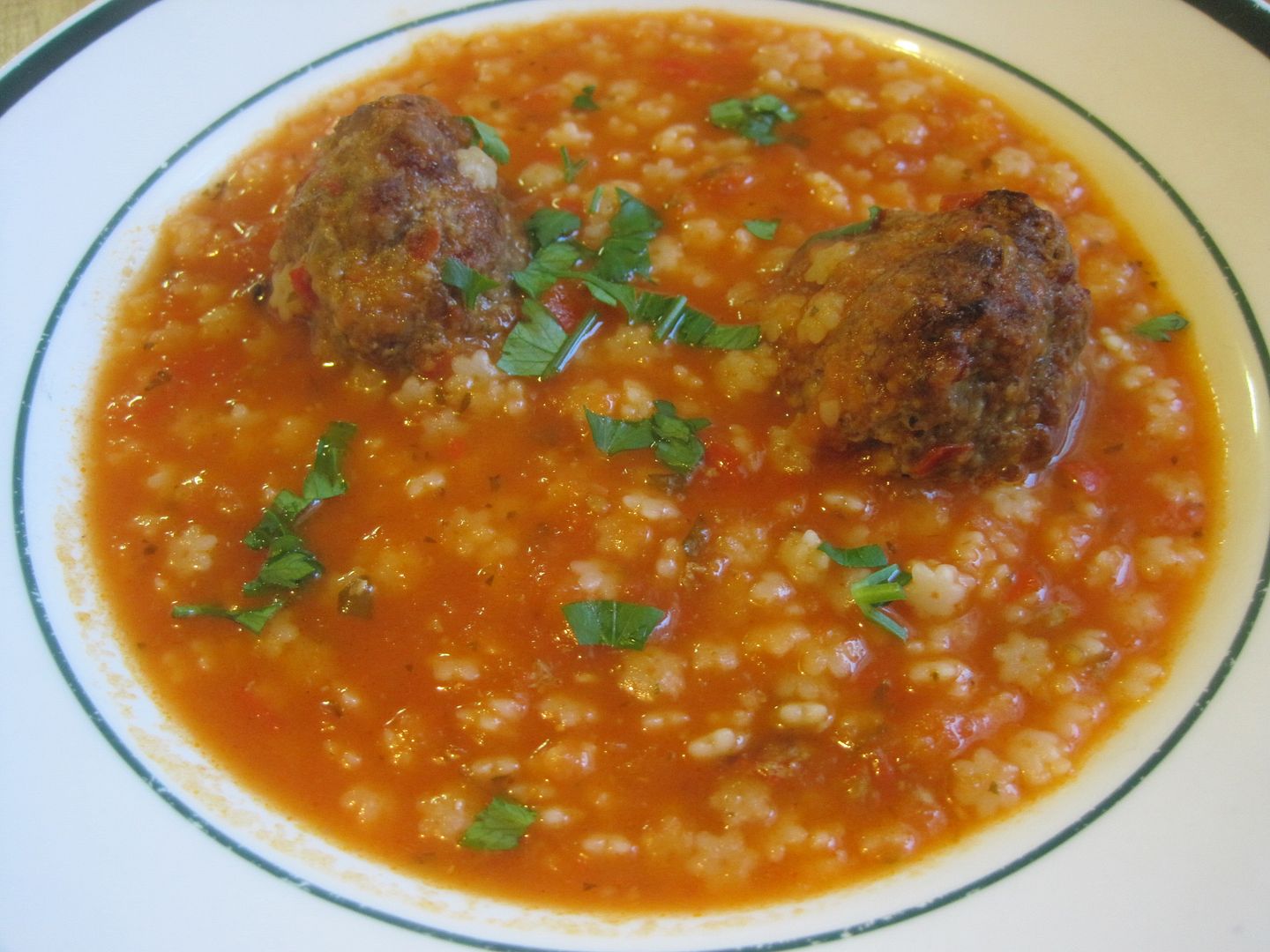 My daughter loves soup. If you're a regular reader of this blog, you've probably figured this out already based on the number of soup recipes. She particularly loves pastas and not too long ago, she wanted spaghetti and meatballs. Homemade meatballs, she specified.
I figured if I'm going to make meatballs, might as well make some extra and freeze them for later use. So when she had a hankering for some soup, we luckily still had some meatballs handy. This recipe came about, again, based on what we had in hand and what SHE LIKES. So tomato soup with pasta and meatballs it is.
She saw this bag of star pasta at the grocery store and we figured it would be perfect for a soup like this. She was right!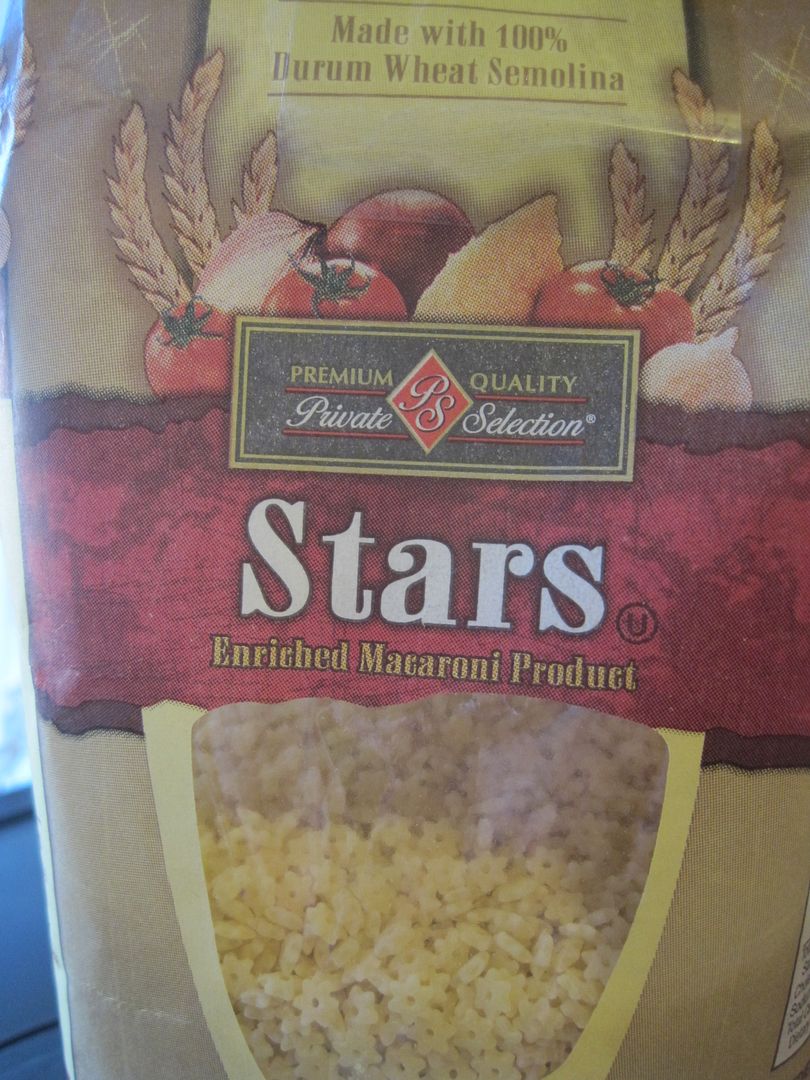 Starry Tomato Soup with Meatballs
Author:
Jeanette @ Cooked from the Heart
Prep time:
Cook time:
Total time:
Ingredients
1 lb 12 oz can of Diced Tomatoes
3 cloves Garlic, minced
1 Onion, diced
1 red Bell Pepper, diced
6 cups Chicken Stock
2 Tbsp. Tomato Paste
1 tsp. Sugar
¼ cup fresh Oregano & Parsley stems
1½ cups Stars pasta
2 Tbsp. Olive Oil
Meatballs (about 8-10 or however much you want)
Instructions
Heat Olive Oil, saute' Garlic & Onions for 5 minutes until they are fragrant and tender.
Add tomatoes and bell peppers, cook for 10 minutes until bubbling.
Use an immersion blender to puree or if you don't have one, just mash roughly. It doesn't have to be pureed fine.
Add broth, sugar and tomato paste and bring back to a boil.
Add the meatballs stars pasta (or any mini pasta of your choice) and cook for 10 minutes or until pasta is cooked and meatballs are heated through. Add more broth if it seems too thick.
Season with salt if necessary.
Garnish with chopped parsley leaves when serving.
Notes
One of the ingredients, Parsley Stems, just means the bottom half of Italian flat leaf parsley. Use the top, leafy parts for garnish before serving. You can use pre-made, store-bought meatballs, but of course, it's always better with homemade.