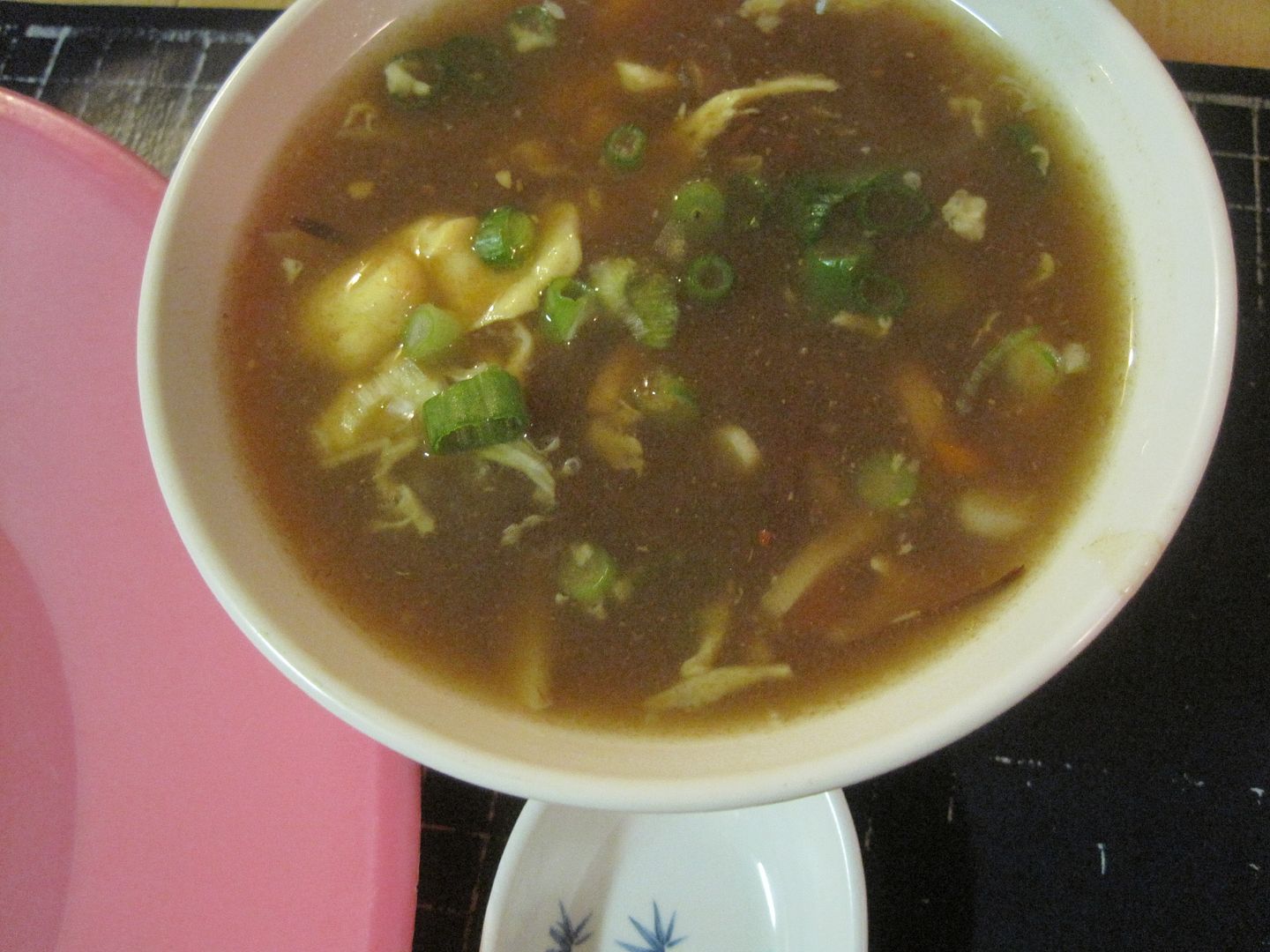 Another cold night and another request for soup. So we went to MY choice of soups this time, and decided to have something on the spicy side.As usual though, since this was another spontaneous craving, I didn't have all the ingredients that we usually like to have in this soup. So this one is lacking tofu and bamboo shoots, and we used fresh button mushrooms instead of dried shitakes, even so, this soup still hit the spot.
And the more you cook this soup, you will find how flexible it really is. You can improvise on pretty much all the ingredients aside from the broth. Why in a pinch, we had even added some frozen mixed vegetables to this and it actually worked out great for making it more hearty!
Here is the basic recipe, but don't be afraid to experiment!

Prep time:
Cook time:
Total time:
An easy, fast and flexible soup for whenever the craving hits.
Ingredients
6 cups chicken or beef broth
8 oz fresh mushrooms (in this case) OR dried mushrooms (ideal)
8-10 dried lily buds
1 egg, beaten
2-3 spring onions, chopped
3 Tablespoons Soy Sauce
2 Tablespoons Rice Vinegar
1 teaspoon sugar
½ teaspoon dried pepper flakes
1-2 Tablespoons Cornstarch (dissolved in enough water to make a slurry)
Instructions
Reconstitued lily buds (and dried mushrooms if you're using them) by soaking them in hot water until they are soft.
Bring broth to a boil.
Add lily buds and mushrooms, soy sauce, vinegar, pepper flakes and sugar. Let it cook for about 10 minutes.
Taste and adjust seasonings if necessary.
Lower the heat and add the cornstarch slurry. Stir soup until it is slightly thickened.
Turn off the heat and slowl drizzle in the beaten egg while gently stirring.
Serve soup with chopped spring onions on top.
Notes
OPTIONAL INGREDIENTS that I normally would add if I had them on hand: tofu, pork, bamboo shoots, more mushrooms, chili oil