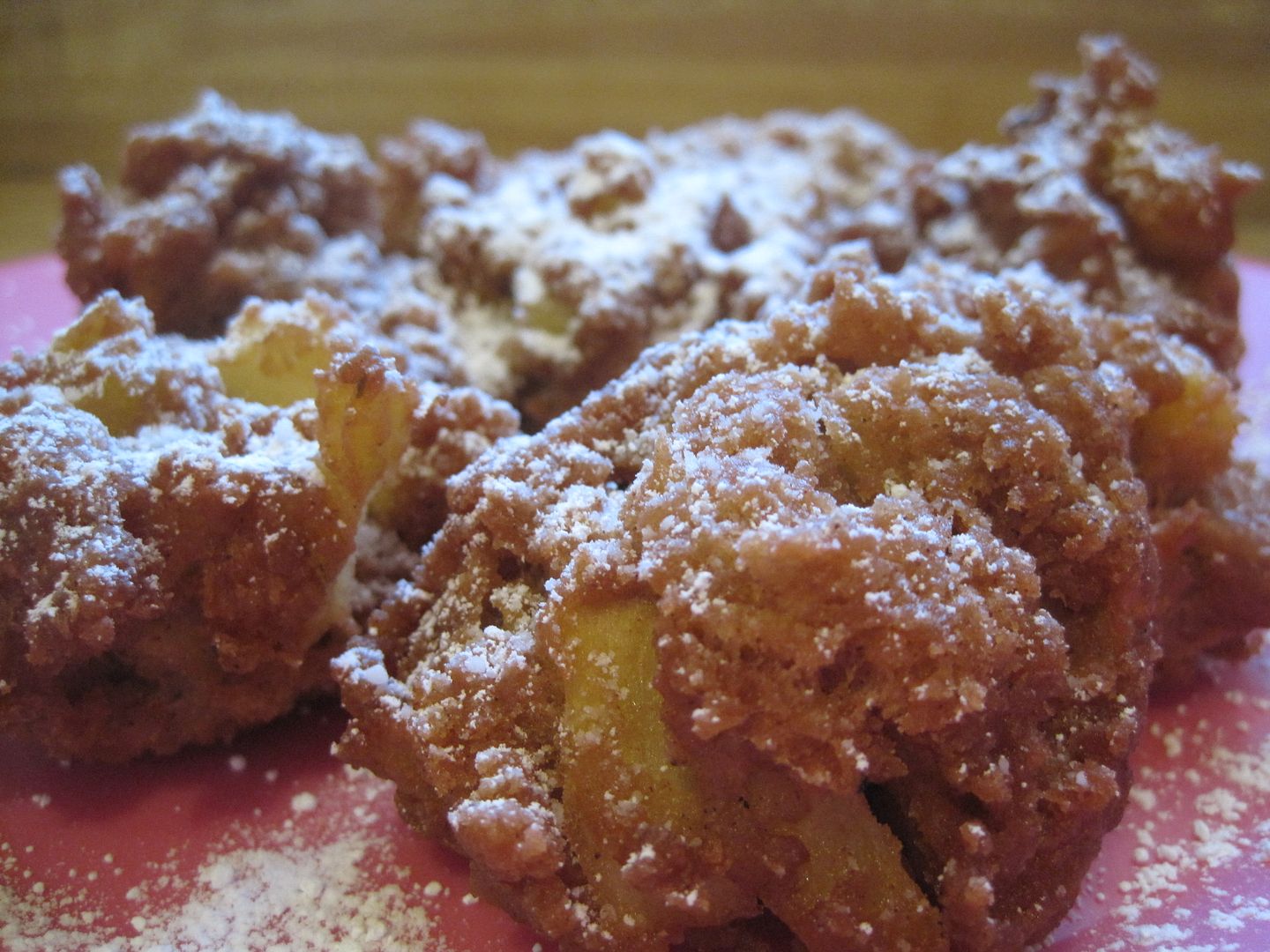 Although they are available all year round, apples are at their best around fall or autumn. Apples are a staple in our house. They make for a good quick snack and always a welcome treat in any lunch pack. But sometimes when we have bought too much and aren't eating them fast enough, I find ways to use them up quick and the best way to do that is to cook them into something. The easiest is to simply cook them up in butter and sugar and use them to top anything as we did with the Dutch baby pancakes. You can also make apple pie or incorporate them into breads or bread puddings. This time around, I had a taste for something fried so I thought I would make them into bite sized apple fritters.
The recipe is at the end of this post.
If you love fried dough and if you love apples, then this recipe is perfect for you.
Ingredients
2 cups Flour
¾ cup Sugar
3 teaspoons Baking Powder
3 Tablespoons melted Butter
2 Eggs, beaten
1 teaspoon Vanilla
½ cup Heavy Cream or Milk
2 teaspoons Cinnamon
Dash of Salt
3 Apples, peeled, cored and diced
Oil for frying
Powdered Sugar
Instructions
Mix all the ingredients together except for the apples until you have a smooth batter
Add in the apples and mix
Heat oil in a deep fryer to 350 degrees
Using two spoons, form the batter into 1 inch balls and drop into fryer. Cook until nicely browned and cooked through.
Drain excess oil on paper towels or on a rack and sprinkle with powdered sugar.