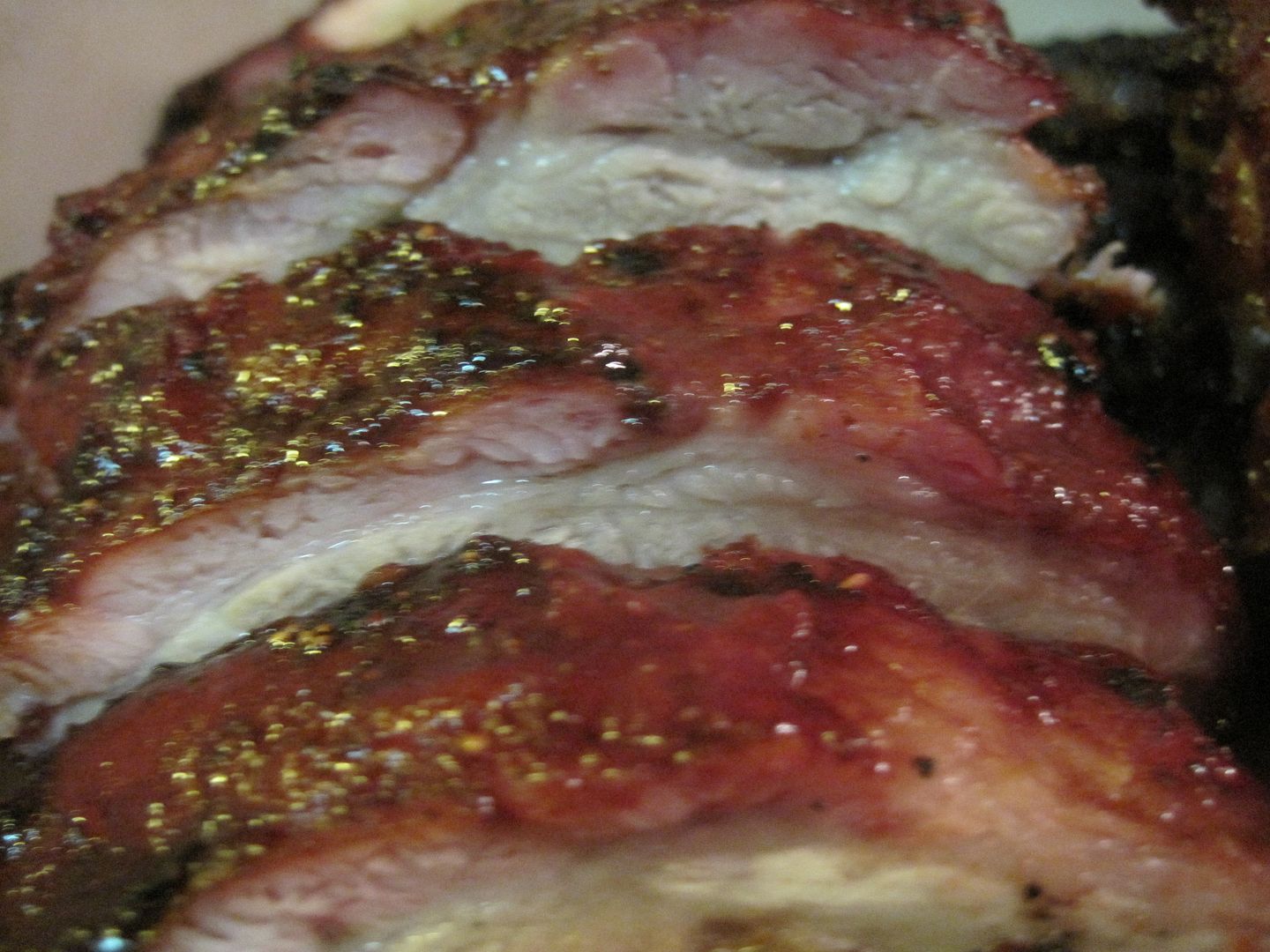 We were lucky enough to be gifted with freshly picked strawberries recently and instead of making jam, I decided to make barbecue sauce and marinade instead.
The family loved the strawberry flavored barbecue that not only looked it but also smelled gorgeous while it was cooking.
I started the sauce by blending the sauce with some raspberry flavored vinegar that was also a gift from a good friend. I designed the label for him.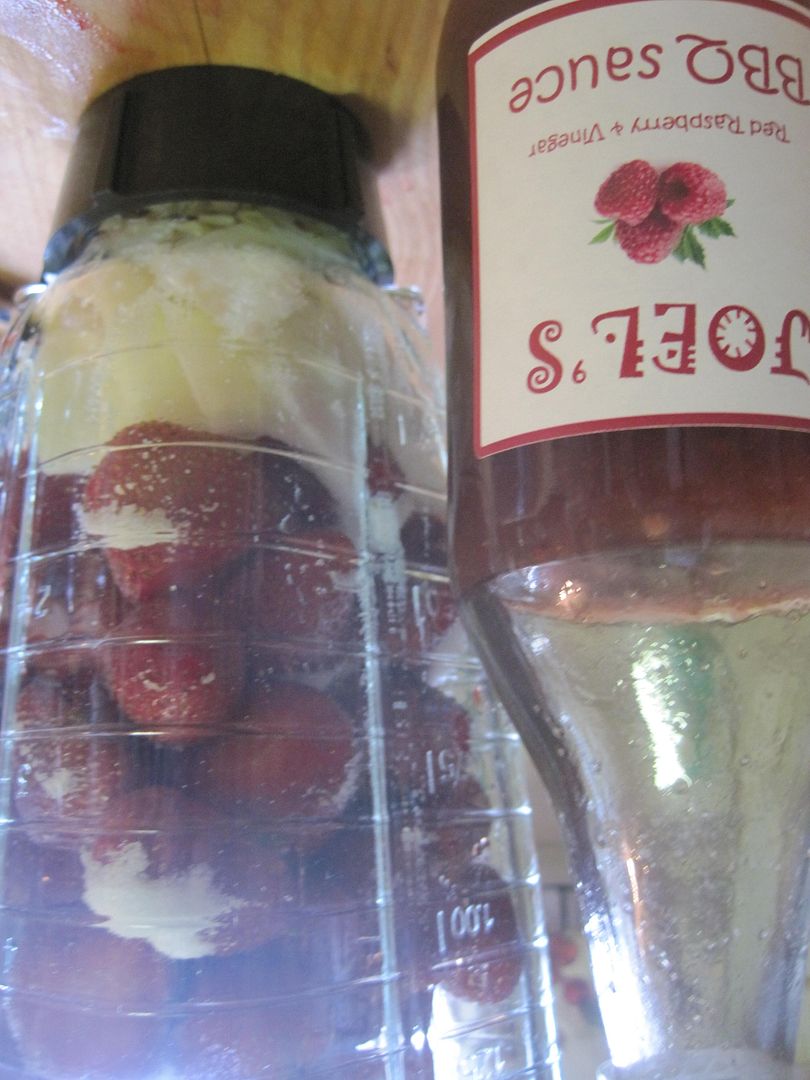 Blend for a minute or so until the you have a smooth mixture and beautiful shade of red.
You can now use the blended mixture to marinade your meats. Reserve half to cook down into sauce for basting.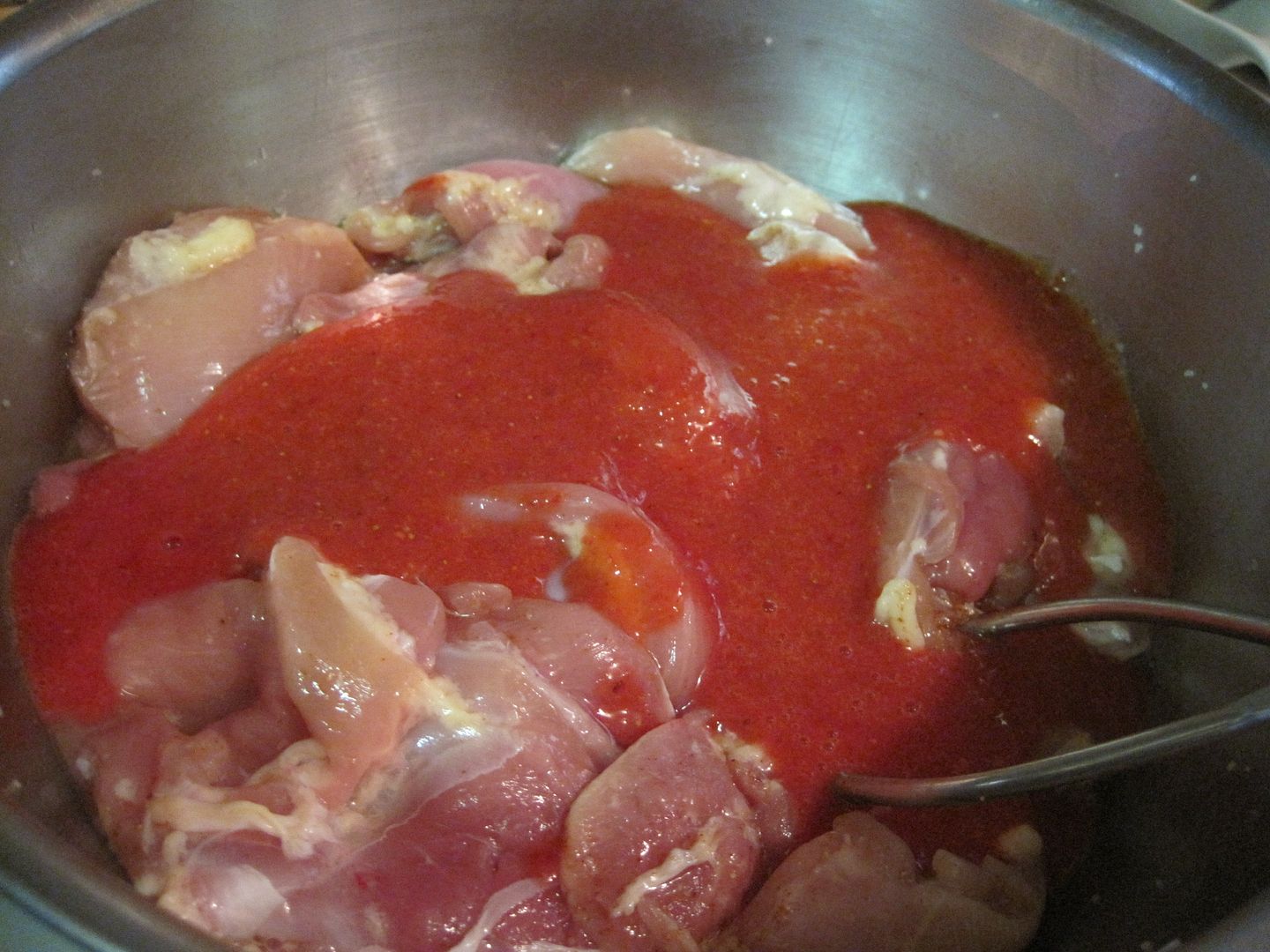 Put the rest of the sauce in a small saucepan and cook it down until it thickens and the color becomes a darker shade of red. Use this as the barbecue sauce to baste your meats with when it is almost done cooking. You can also adjust the seasonings while it's cooking to suit your taste.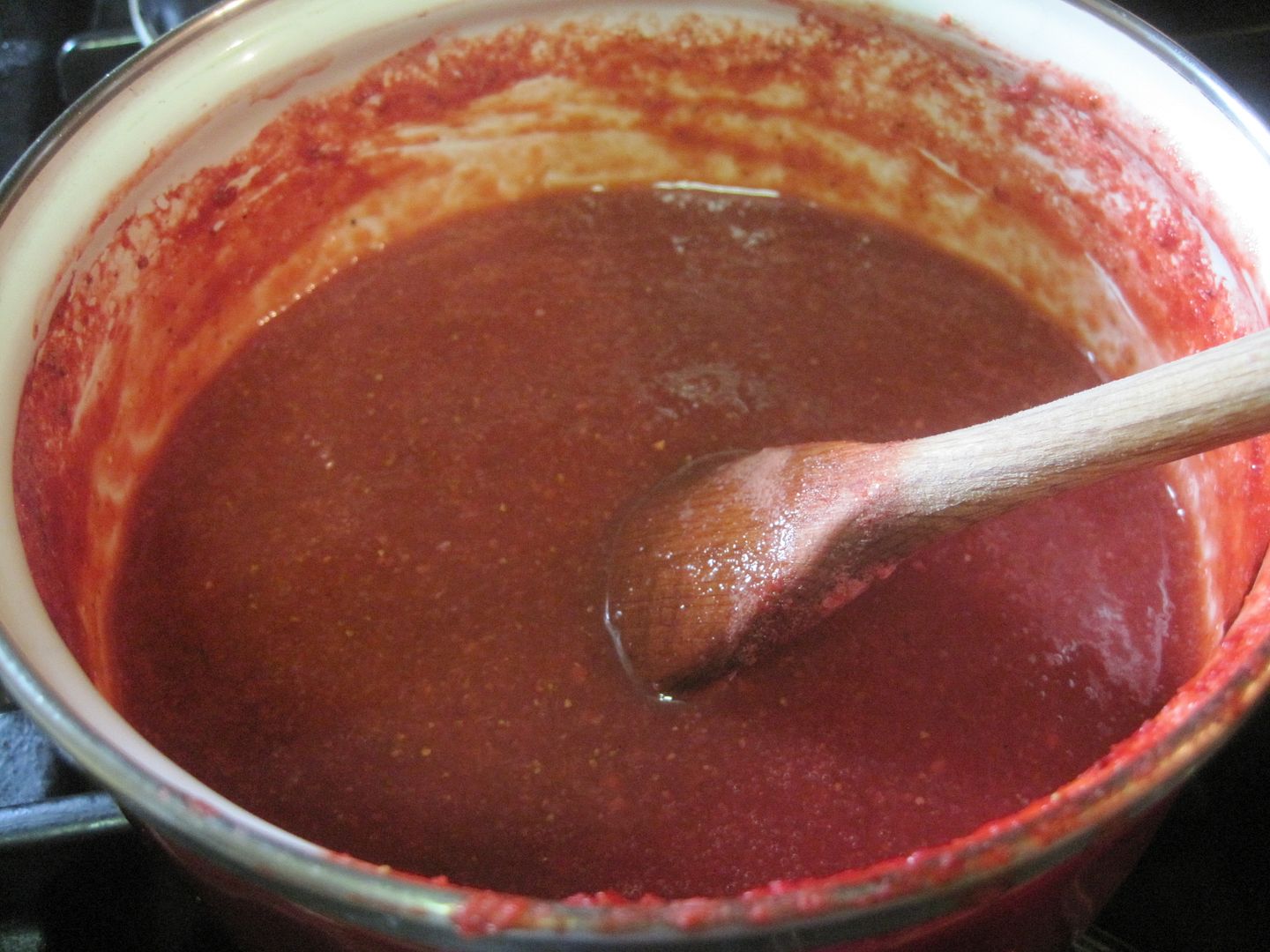 Paired with some grilled vegetables and potato salad, I say this meal was a good start to grilling season!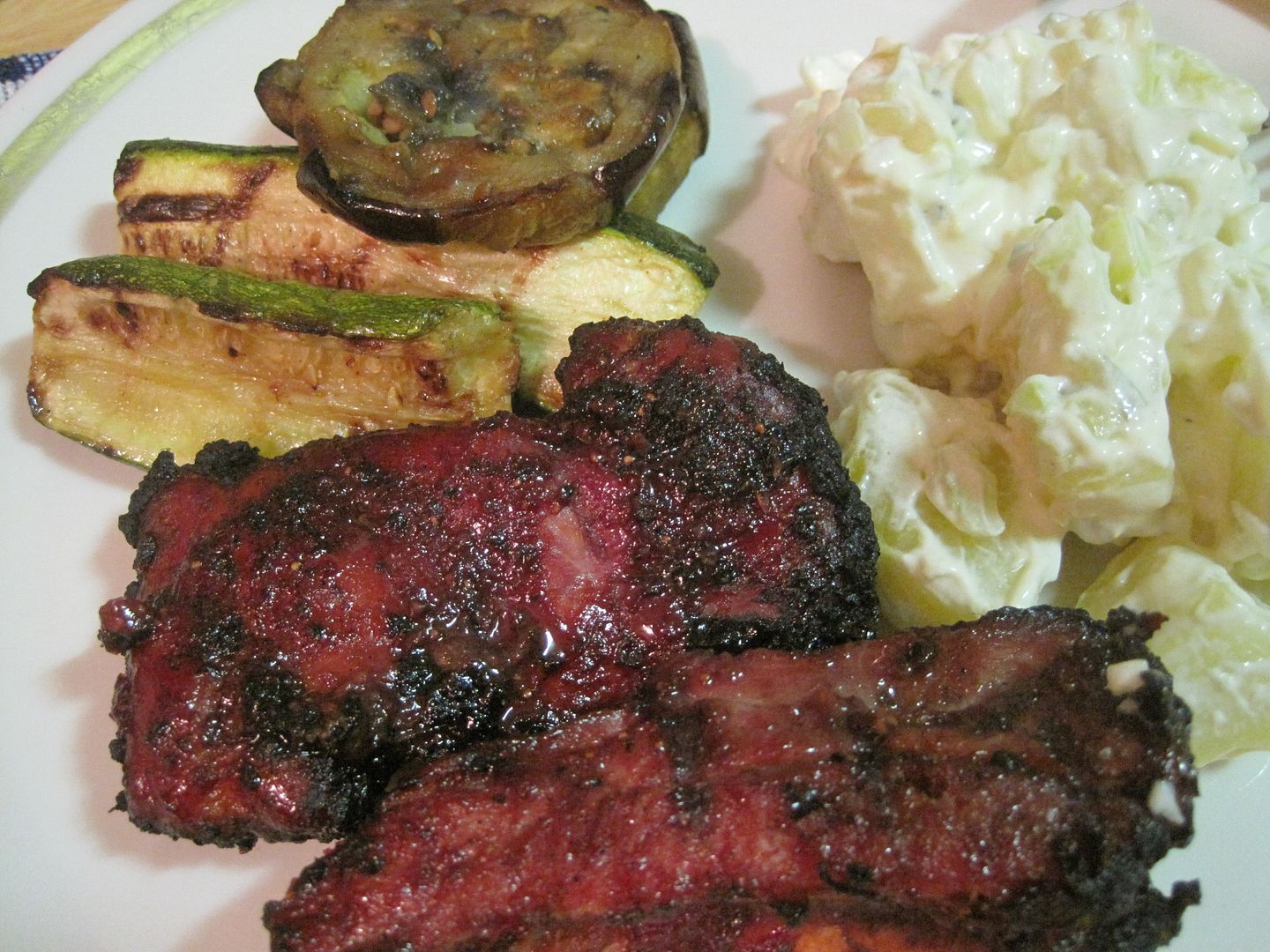 Strawberry Barbecue Sauce
Strawberry flavored barbecue sauce
Ingredients
1 inch fresh Ginger, peeled and sliced
2 cloves Garlic, peeled
½ of a large Onion or one medium, quartered
1 cup Raspberry Vinegar or Cider Vinegar
4-5 Tablespoons Sugar
½ teaspoon Salt
1 pound Strawberries (approximately)
½ teaspoon red Pepper Flakes (optional)
Instructions
Place all the ingredients in a blender and blend until smooth.
Taste and adjust seasonings. Add more sugar, or more spice if you like it spicy.
Use as is for marinade.
For basting sauce, cook over medium heat until it comes to a boil.
Continue cooking and stirring occasionally until reduced and thickened.
Adjust seasonings and use the sauce to baste grilled meats.
NOTES:
Joel's Raspberry Vinegar/BBQ sauce is slightly sweet and spicy so if you're using cider vinegar, you may want to adjust the seasonings to compensate for more sweetness and more spiciness depending on your preference.