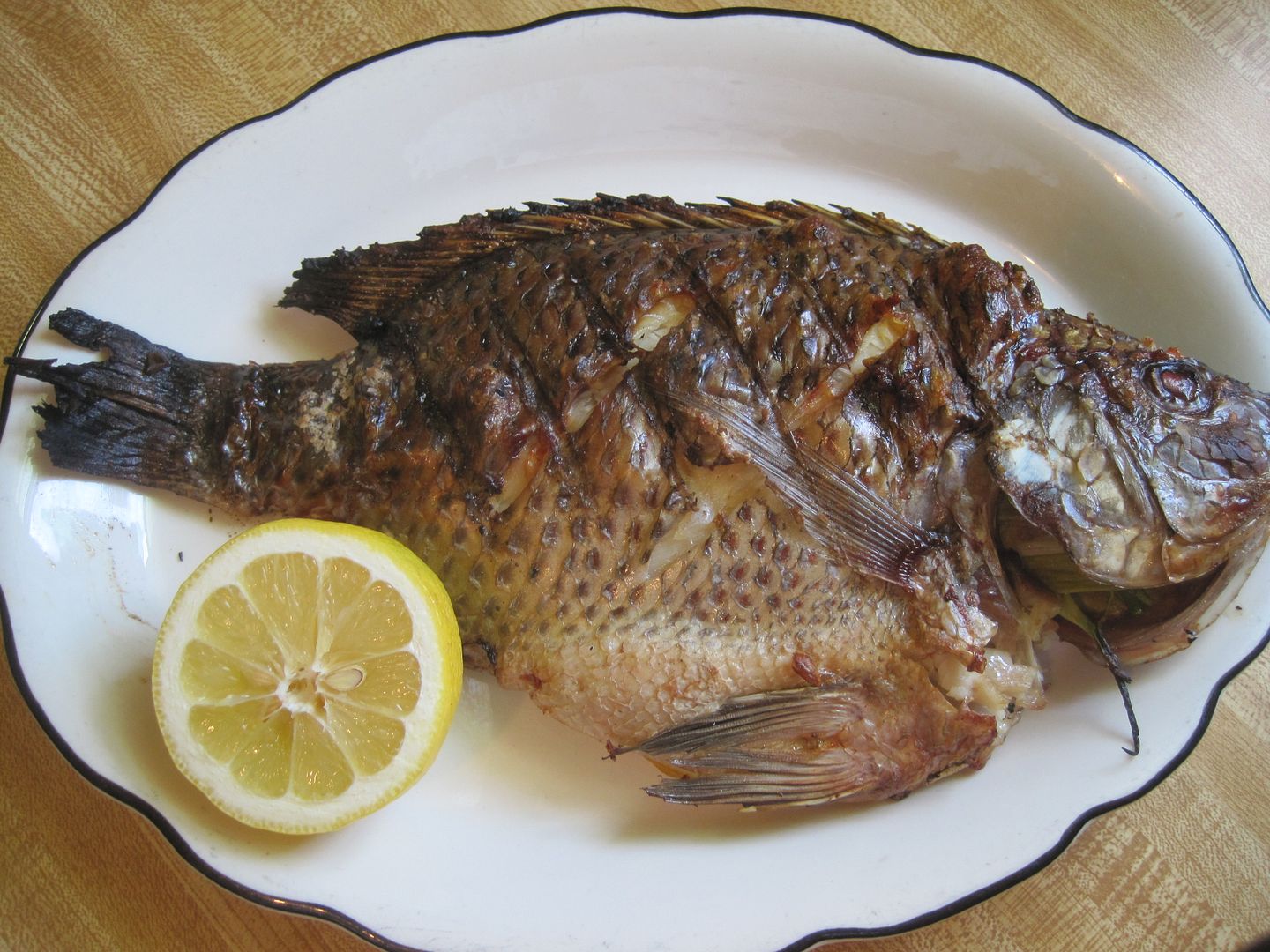 There's really no recipe for this. After all, nothing could be simpler than to merely slap a piece of meat over a hot coals until it's cooked.
We have been grilling a lot lately, taking advantage of the warmer weather that is not yet too blisteringly hot to be outside over a hot fire. We've been having a cooler than usual summer so far and it's been perfect for cooking out. The husband has been in meat heaven since Father's Day when we started the grilling extravaganza.
The girls and I though, were getting tired of meat and needed a change. So when we went to the Asian market over the weekend, we decided to get some seafood to cook on the grill. Tilapia is great for grilling because the flesh is not so delicate that it will fall apart and the skin is perfect for keeping the fish together and not have it stick to the grill. Another reason why you'd want to grill your fish whole, especially tilapia with its sturdy skin is that even if you accidentally char the outside, the skin will prevent the flesh of the fish from getting over cooked and dried out.
This tilapia was cleaned and de-scaled but left whole. I simply salted the fish inside and out and inside its cavity, I stuffed in sliced lemons, one green onion cut into the right length and a few sprigs of cilantro. Grill over charcoals for about 8 minutes on each side and it's ready! My daughter and I like to eat grilled fish with freshly sliced tomatoes simply sprinkled with salt.
P.S. if you're into fish tacos and don't like frying, this would also be ideal for tacos!