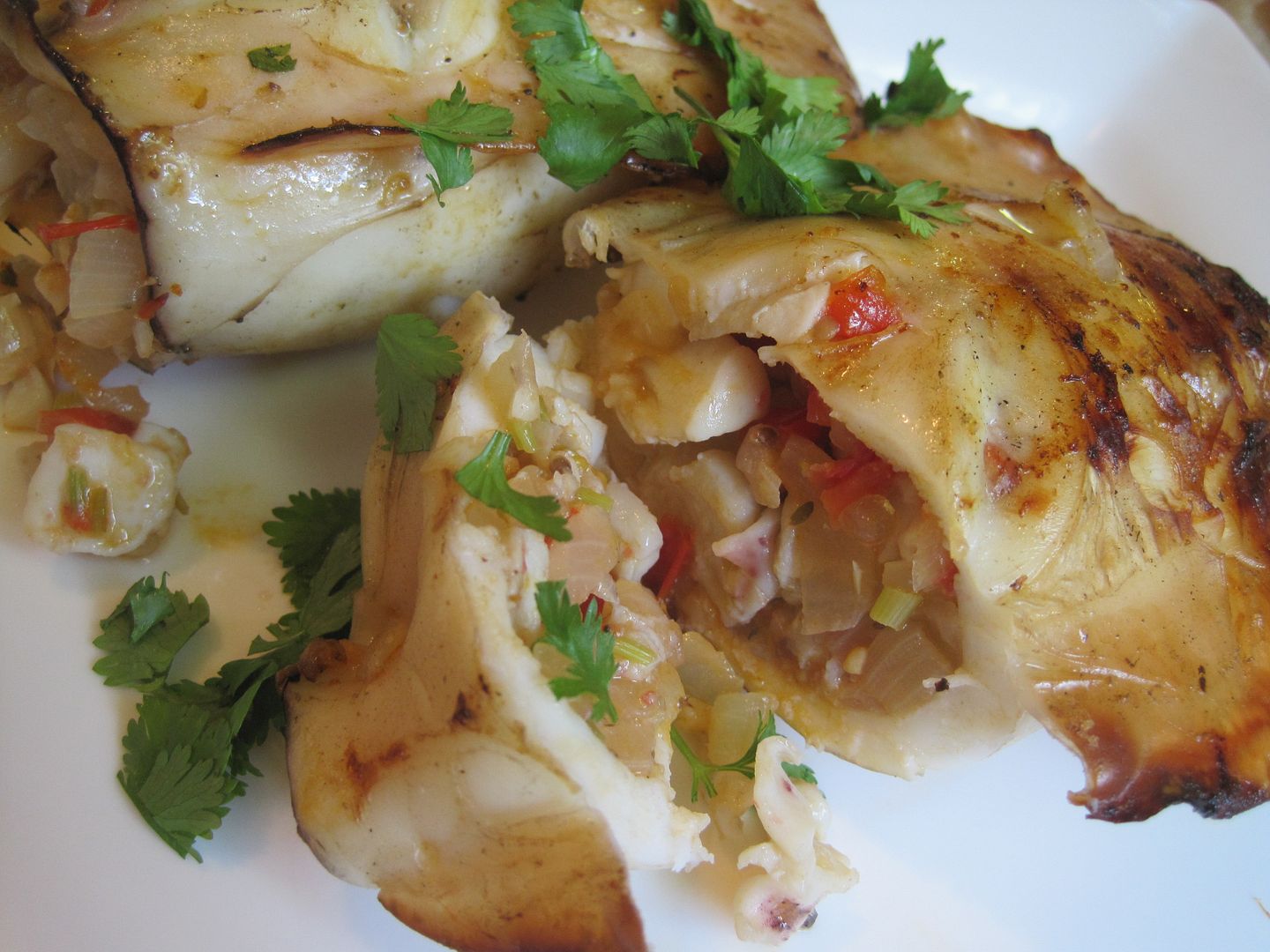 My daughter Asi and I were on a seafood kick last weekend but we were tired of shrimps which is what we normally get. We decided to grill some tilapia and squid for a change. When my dad had grilled squid for us in the past, he always used the smaller, more tender variety. The Asian market where we bought seafood had fresh squid, but they were much bigger than what I'm used to. But, they were fresh, not frozen so I thought we'd give them a try anyway. I also decided to stuff them as I had seen on other blogs.
Most of the stuffed squid recipes I saw stuffed theirs with raw tomatoes and onions; I was a bit skeptical about that since the thought of not thoroughly cooked stuffing was not what I had in mind. Since squid takes a very short time to cook without overcooking, I decided to sautee the stuffing first. Included in the stuffing are chopped up innards of the squid (except for the ink sack and stomach) and tentacles.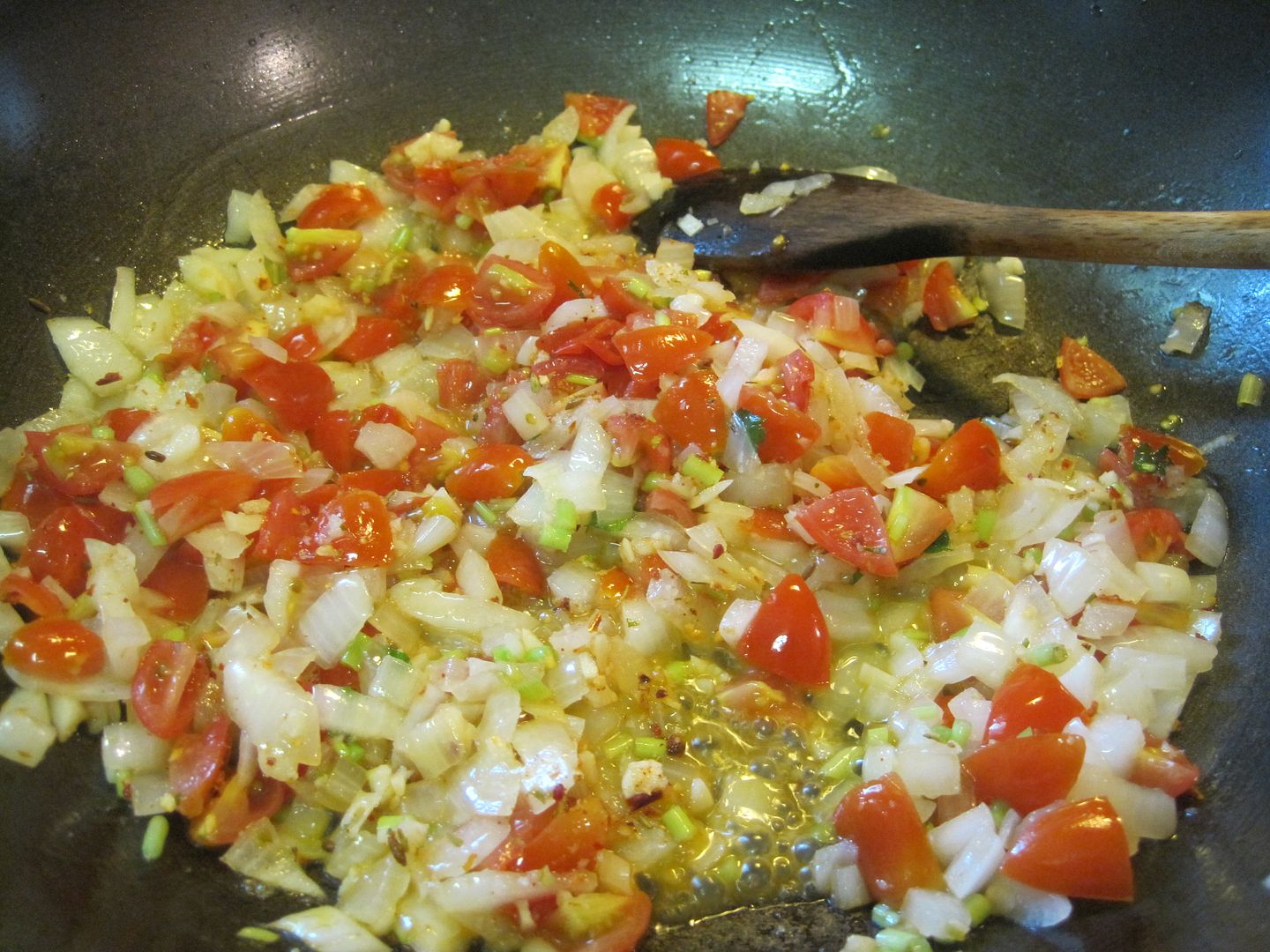 I sauteed the garlic, onions, tomatoes and cilantro stems first just until they were wilted, seasoned it then added the chopped squid bits during the last minute of cooking so as not to overcook them. BTW, the cilantro stems added a great flavor layer to this dish and I just happened to throw them in at the last minute just because I was going to discard them anyway after I had chopped the cilantro leaves for salsa.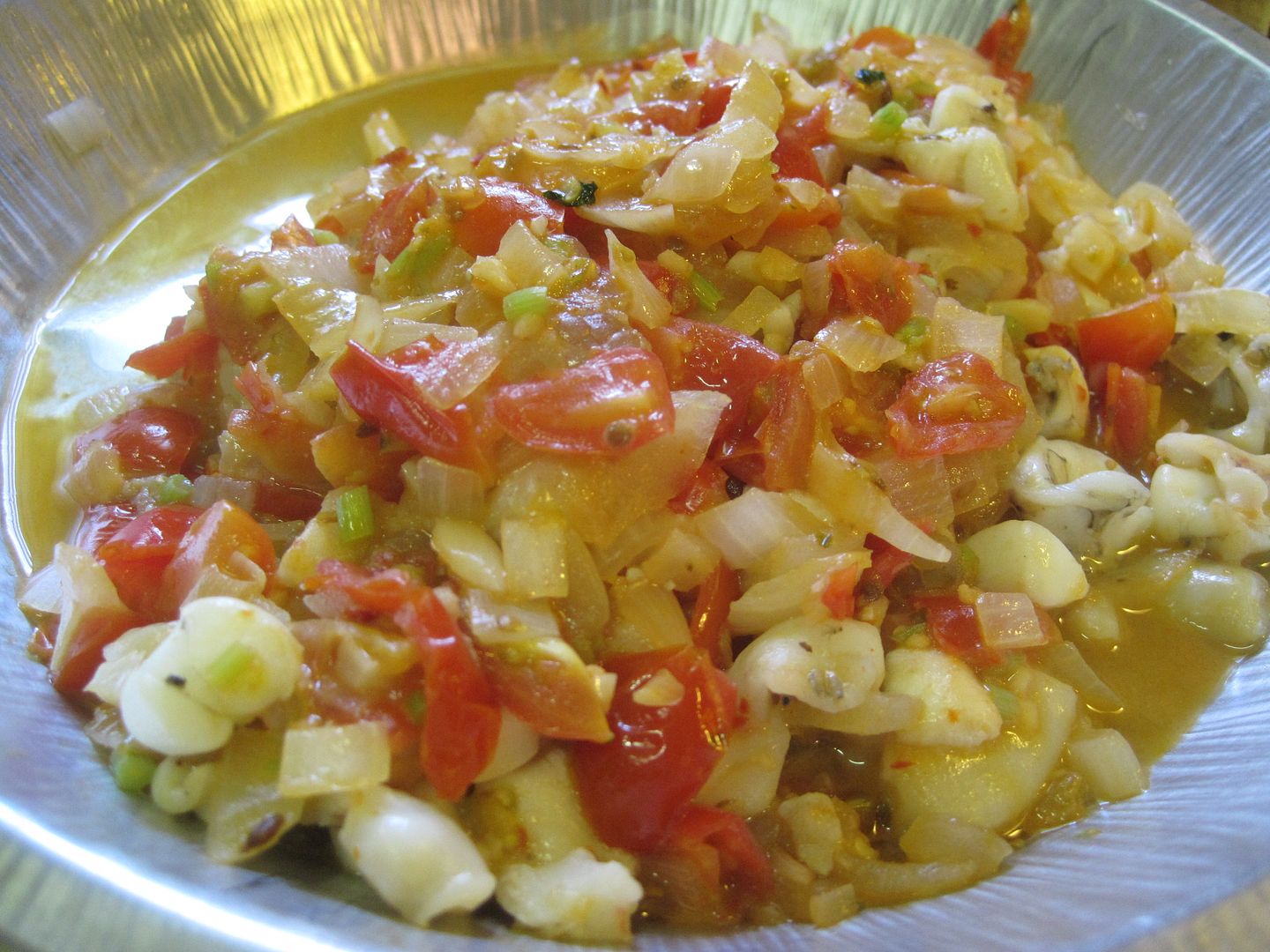 After cooking the stuffing ingredients, let it cool before stuffing into the squid body. Seal the ends with tooth pick to hold in the stuffing while it's cooking. You wouldn't want your stuffing falling into the fire.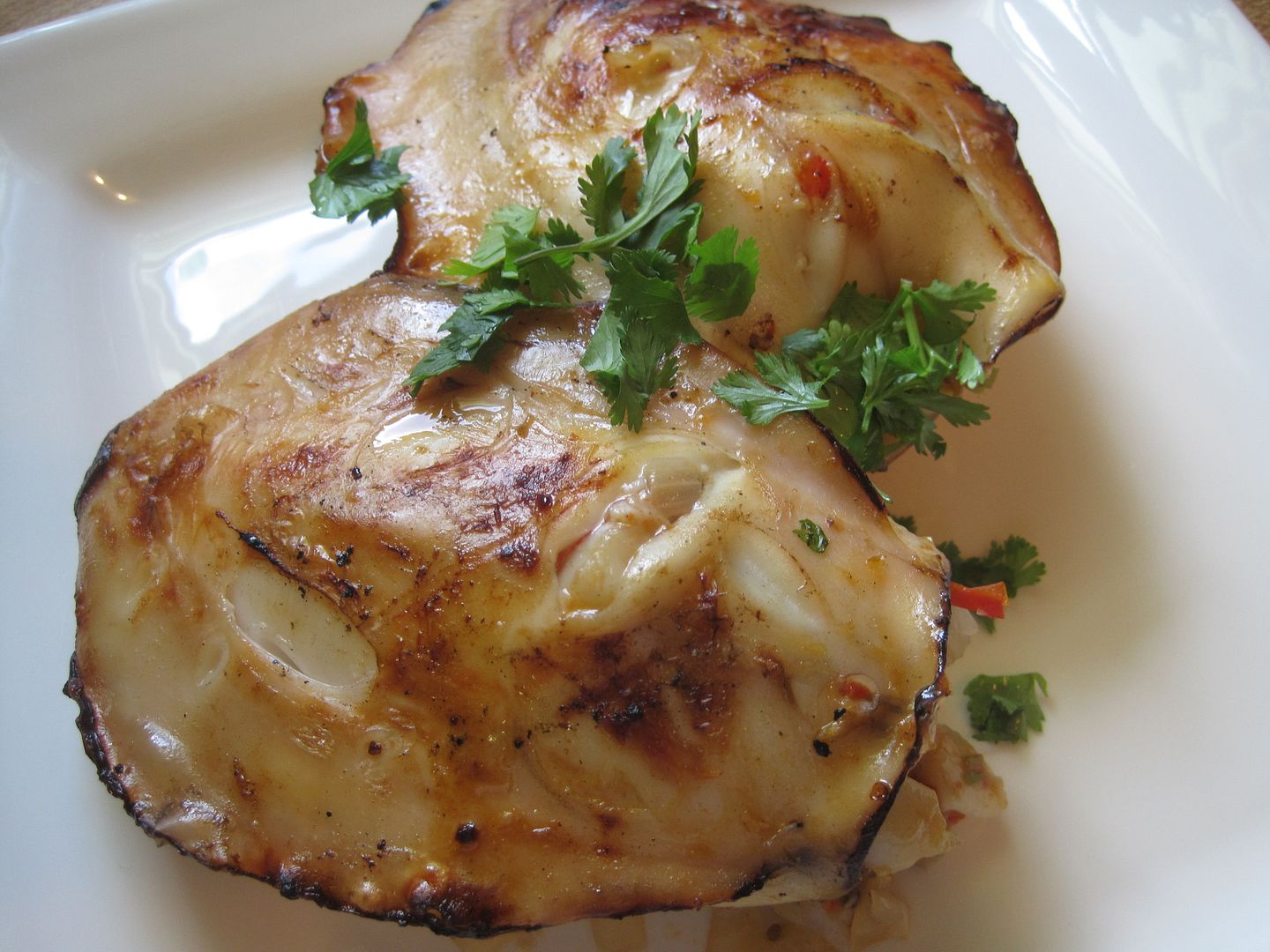 This was the first time I made grilled stuffed squid, and I think it turned out rather well. Again, the buzzword here is DON'T OVER COOK it. It only takes a minute of fairly high heat to cook the squid so it doesn't get tough. Even my husband who isn't a big squid fan (that's why I only cooked two) said that these were surprisingly not as chewy as he thought they would be.

Grilled Stuffed Squid (Inihaw na Pusit)
Prep time:
Cook time:
Total time:
Large squid are stuffed and grilled to perfection.
Ingredients
1 Onion, chopped
2 Roma Tomatoes, chopped
3 cloves Garlic, chopped
¼ cup minced Cilantro Stems
½ teaspoon Salt
Pinch of Red Pepper Flakes
1 Tablespoon Oil
2 Large Squids, cleaned
Instructions
In a skillet, heat one tablespoon of oil and add garlic and onions. Cook for a minute and add the tomatoes. Cook for a few more minutes until the onions are translucent and the tomatoes have started to render some juice.
Add the chopped squid parts. Stir. Season with red pepper flakes and salt. Cook only until the squid is barely cooked, as soon as they turn white.
Cool before stuffing into the squid body. Seal ends of the squid with toothpick so the stuffing does not fall out during grilling.
Grill only until it's just done. Don't overcook.