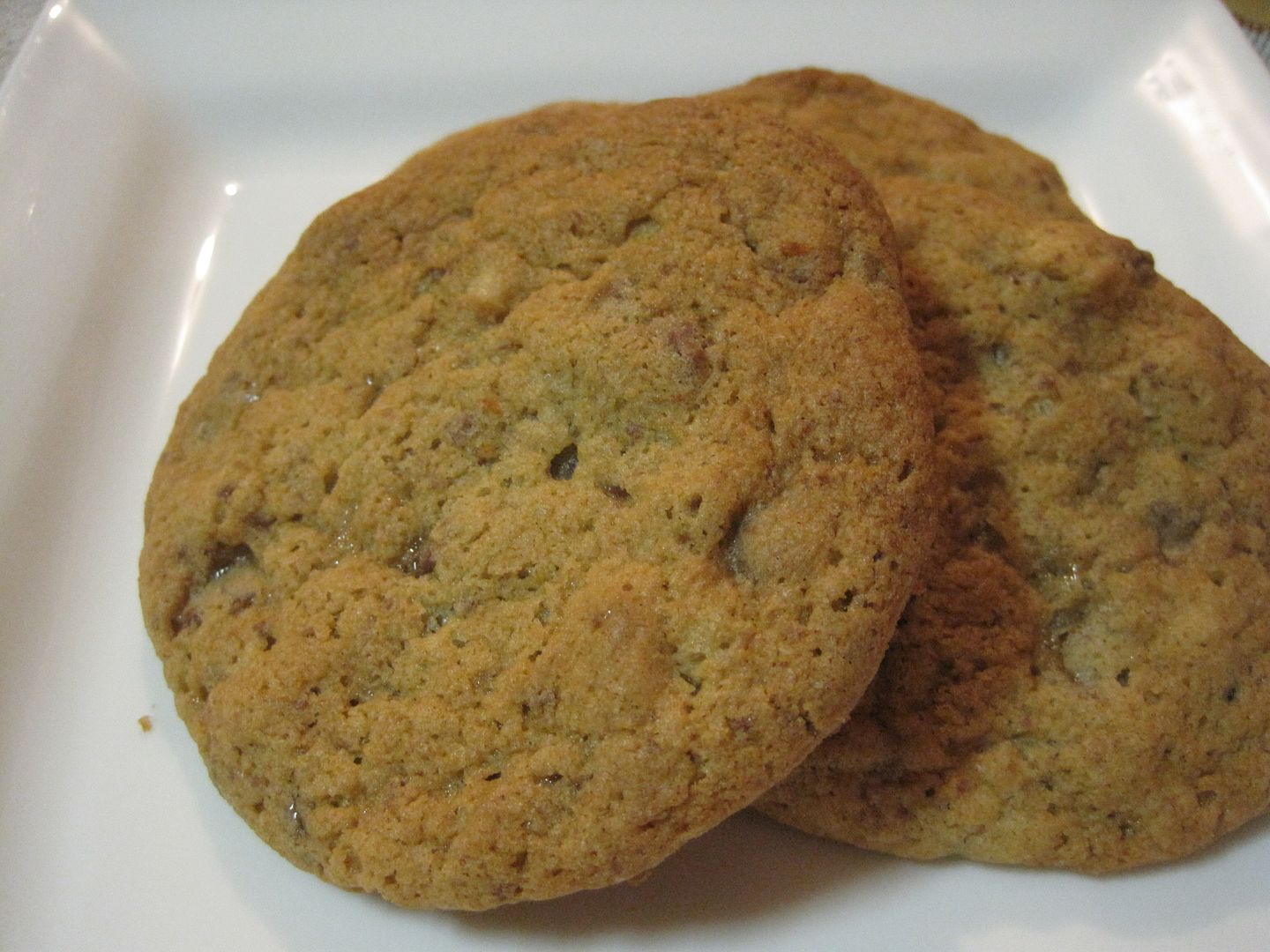 You can tell it's almost Halloween as the candy aisles in the stores are again bulging with temptations for your waistline and your teeth. I actually made these cookies last year after Halloween, when all the candy and chocolates have been decimated except for these Heath Toffee bars. I guess no one else in this house likes them but me and I can't very well eat all this on my own, so like every thing else that they don't like to eat, I simply repackage it and present it to them again without mention of the offending ingredient.
As predicted, after the bars' reincarnation as cookies, they were eaten right up! These cookies were amazing!
The first step is grounding all the chocolate bars. You can use a food processor or grinder for this but you can also put them in a ziploc back and pound the heck out of them, but it's a bet messier. Don't ask how I know.

They are also delicious warm, just out of the oven. Perfect with some black coffee! See how they are almost sparking? Can you almost taste them? They are yummy! So if you get some Heath bars over Halloween, make sure to set them aside and make this cookie.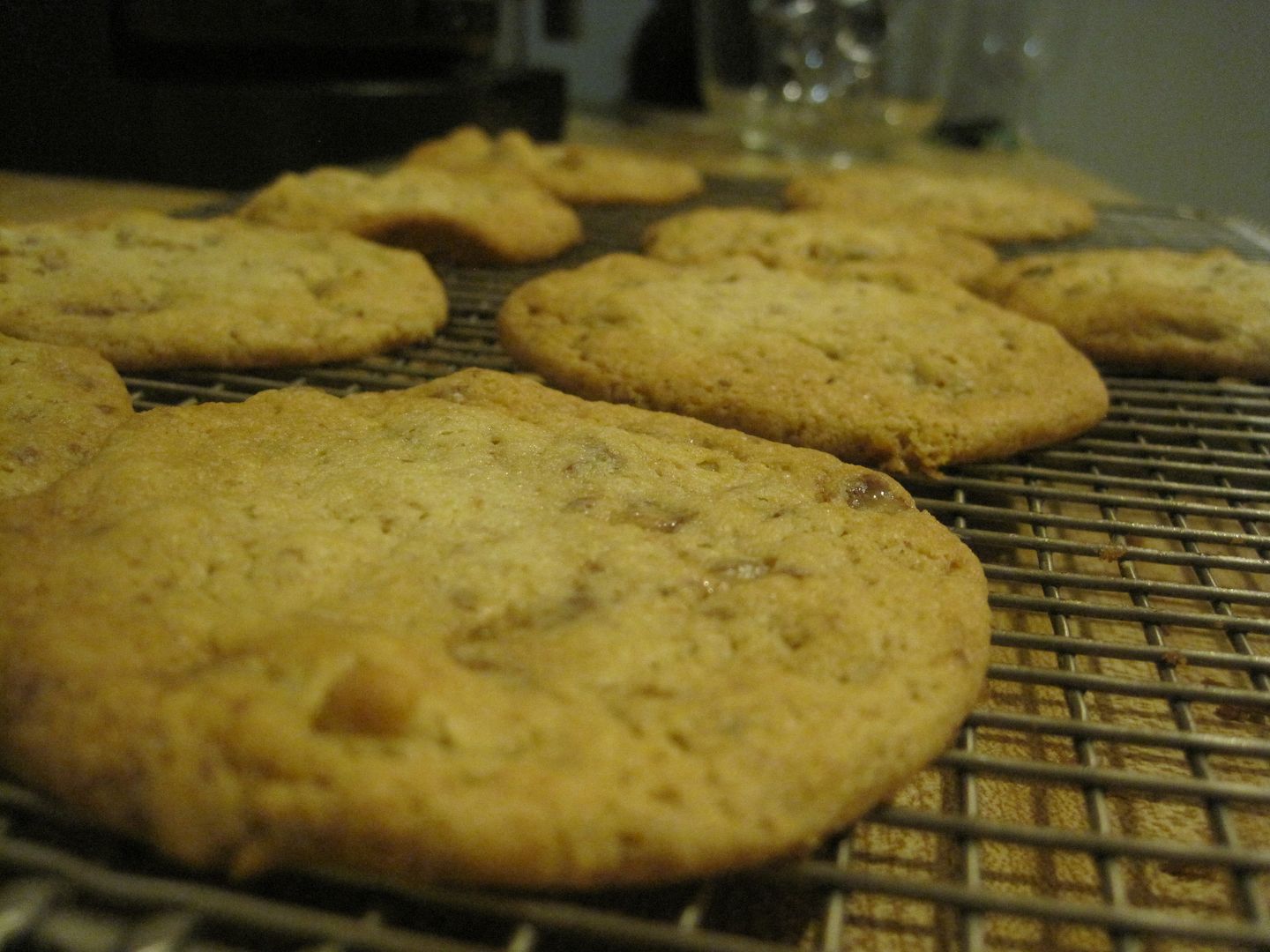 The Secret, Not So Heath Toffee Cookies
Author:
Elise @ Simply Recipes
Prep time:
Cook time:
Total time:
I got this recipe from
Elise at Simply Recipes
because hers is the first recipe to come up when you Google Heath Toffee Cookies, and also because she just has the best recipes every time 🙂
Ingredients
2½ cups all-purpose flour
1 teaspoon salt
1 teaspoon baking soda
1 cup (2 sticks) unsalted butter, softened
1½ cups sugar
2 eggs
1 teaspoon vanilla
1½ cups chopped Heath Bar pieces (Eight 1.4 ounce bars)
Instructions
Sift together the dry ingredients: flour, salt, and baking soda. Set aside.
Chop up the Heath toffee bars and set aside.
Beat together the butter and sugar. Beat in eggs one at a time, and vanilla.
Add in the flour mixture until well mixed.
Fold in the Heath toffee pieces until incorporated into the batter.
Chill for about 30 minutes before baking.
Preheat oven to 350°F while the dough is chilling.
Spoon cookie dough on an ungreased cookie sheet and bake for 10-12 minutes until the edges are just starting to brown.
Makes about 6 dozen cookies.
NOTES:
If you like your cookies a bit soft and gooey, you may want to bake the cookies for just 8-10 minutes.
Elise also added walnuts to her recipe but I didn't have any on hand. Feel free to add nuts to yours.
Source: recipe for Heath Bar Cookies on Simply Recipes.