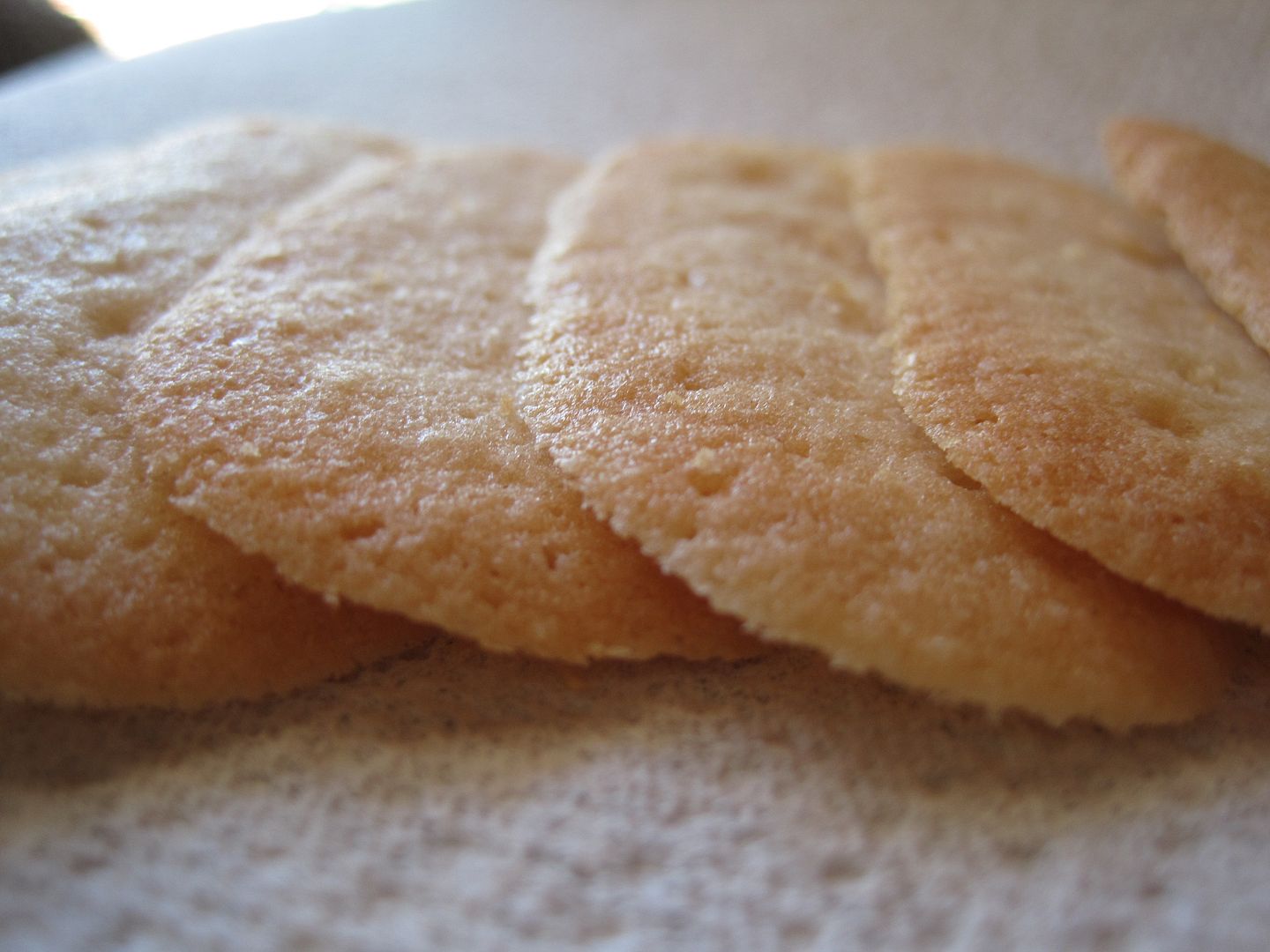 It goes by many names and just about every country has adapted this recipe and made it their own. What it is, is the most delicate, most elegant, melt-in-your-mouth, best ever sugar/butter cookie. I got this recipe from a co-worker a long time ago and she in turn got it from a Dutch cook book. This has been one of the holiday traditions in our house since then and Christmas just isn't the same when we don't make them. Now, the girls' friends have come to expect them too and look forward to the bag of treats that my daughters give to their friends before Christmas break.
This is actually a twin recipe to the Spritjes sugar cookies. Whenever I make a batch of one, I have to make a couple of batches of the other. That's because one recipe uses only egg whites and the other only uses yolks. They are both sugar cookies, but their texture is so different from the other and the flavor us just perceptively different that you will have a hard time deciding which one you'll prefer.
My youngest daughter prefers this one but I think part of it is the pleasure she gets in announcing to her friends that she is giving them Cat's Tongue for presents. So last weekend, she requested that we make these so she can bring them to her friends.
A batch of these Lenguas uses only 3 egg whites while the Spritjes recipe uses 6 egg yolks. So in order to balance things out, I usually double this recipe. This will yield hundreds of cookies, but don't worry that you have too much. They will be gone before you know it and you'll be asked to make more.
Continue reading →